Support PDF,DOC,DOCX,TXT,XLS,WPD,HTM,HTML fils up to 5MB
Should You Marry a Lawyer? A Couple's Guide to Balancing Work, Love and Ambition
by Fiona H. Travis
160 pp. Niche Press. $18.95
Patricia D'Ascoli
<:align:right>For someone who is actually asking him or herself the question, "Should I marry a lawyer?" this book is a real eye-opener because it exposes many of the difficulties and deficiencies inherent in relationships between lawyers and non-lawyers or between two lawyers. Because Ms. Travis believes that lawyer/non-lawyer relationships are more problematic than those involving two lawyers, the bulk of her book addresses the former relationship. The book is an invaluable resource for anyone who ultimately decides to marry someone engaged in the practice of law.

Throughout the book, Ms. Travis points out that because of their particular type of training, lawyers are in a very distinct and separate class from most other people. Lawyers are taught to think and act in a way that is more logical and analytical, and the skills they utilize as attorneys are often the very traits that can cause their personal relationships to suffer. Unless, of course, they happen to be married to other attorneys.



Ms. Travis argues that it is the lawyer/lawyer relationship that is most likely to succeed, apparently because there tends to be a mutual understanding between attorney spouses about the driving forces that cause them to respond to each other in typical lawyer-like fashions. They are therefore better equipped to negotiate marital differences of opinion and to appreciate a lawyer's demanding work schedule.

For those readers who are not attorneys themselves, however, Should You Marry a Lawyer? provides real solutions to the problems encountered in the lawyer/non-lawyer relationship. The book is filled with true stories from a variety of couples who have experienced communication breakdowns and misunderstandings, much of which are results of the lawyer's inability to participate and interact with the non-lawyer in a manner that is non-adversarial.

In Should You Marry a Lawyer?, Ms. Travis seeks to convey to the non-lawyer spouse a certain enlightened understanding about the lawyer persona. In other words, lawyers possess certain characteristics that may be very desirable traits to have for practicing law but are much less useful for developing and maintaining intimacy, such as being argumentative and assertive, as well as rigid and controlling. Attorneys also tend to be ambitious and are often consumed by their work, which means that they spend an inordinate amount of time away from home, either at the office or traveling.

For those individuals who are contemplating tying the knot with a lawyer, Ms. Travis provides a series of questions for the couple to answer which are designed to help them better prepare for what the future holds. Question #25 on the list can prove to be particularly illuminating for couples, as it asks, "What do you expect from me as your future spouse?"

The book is an easy and interesting read, with opportunities throughout for reflection and discussion between couples. In fact, Ms. Travis sets out actual assignments to work on so that the couple can gain a clearer perspective about each other's goals for the relationship.

Ms. Travis also offers practical suggestions to the non-lawyer for managing real-life situations, such as how to deal with arguments, how to handle anger, and how to communicate effectively, in her words, "in a way that appeals to a lawyer's rational, logical nature." Each of the six chapters is filled with very specific lessons that are well worth underscoring by the reader, as they are the author's recommended strategies for dealing with many of the different problems that will be encountered by couples.

Should You Marry a Lawyer? is a must-have handbook for the lawyer/non-lawyer couple, as it provides them with clear and concrete solutions for achieving balance in their lives. Ultimately, Ms. Travis answers the question, "Should you marry a lawyer?" with a resounding "Yes," with one caveat: read this book and take its suggestions to heart. Please see the following articles for more information about life as an associate:   Please see the following articles for more information about law school, the bar exam and succeeding in your first year of practice:  





Featured Testimonials

The wide range of offers and postings on LawCrossing is very helpful.
Jomar M.

Facts

LawCrossing Fact #17: The "FAQ" section lists a large variety of commonly asked questions that LawCrossing users might have along with helpful answers.




Description

Pro Bono Counsel The candidate will work closely with the Firm's Director of Firmwide Pro Bono, t...

Description

Practice Technology Consultant Duties: Responsible for working with the firm's practice groups to...

Description

Strategy and Planning Project Leader or Manager (Qualitative Research And Planning) Duties: Plan, m...

Location

New York City, NY

Description

Manager of Associate Development and Recruiting Duties: Design, execute, evaluate, and improve recr...
NOW TRENDING ON BCG ATTORNEY SEARCH
MOST POPULAR ARTICLES
Testimonial of the Week

LawCrossing has the most listings of any job board I have used. It's actually a great site. The website had a lot of detail. It's nice that you don't have to go through a recruiter if you don't want to. You can actually contact the law firm directly for the positions listed. LawCrossing had a ton of great features.

Brian McMillan San Francisco, CA
Top Actively Interviewing Jobs
Washington, DC
To be part of the AMA is to be part of our Mission to promote the art and science of medicine and the betterment of publ...
Employer: American Medical Association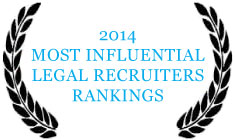 Job Search Tip
Use your resume as a networking device. Show it to friends and business associates. Ask them to pass it on as appropriate. Give them extra copies just in case.