Law school grades do matter. Here's how to do your best on those end-of-term tests.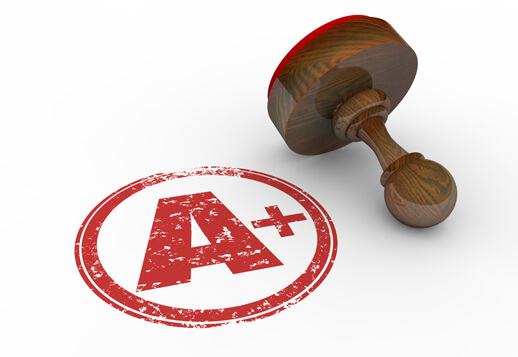 Six years out of Boalt Hall School of Law,
Laura Franco
still feels the sting of that first semester. Like so many new law students, Franco spent her first few months floundering for the
right studying strategy
. In the end, she managed only middling grades. And although she nailed the rest of law school, her lackluster first semester pulled down her class ranking-and put top clerkships and other plum legal jobs all but out of reach. "It was hard to get hit with so much and have such a short time to adjust," says Franco, now happily ensconced as a sixth-year associate at Coudert Brothers in New York. "I figured it out, but those first semester grades cost me."
Click Here to Find Law Student Jobs on LawCrossing
Some eternal verities: Two and two are four. Kiss actually does rule. Law school grades matter.
Like it or not, law school marks remain one of the first and most important things employers look at. And with so many law professors basing grades on one end-of-term test, that means you'd better know how to ace 'em. Here, real-life lawyers, law school grads, professors, and other exam experts share the
secrets of test success
. Consider this your first cheat sheet.
1
Work Early, Work Often
The number one mistake students make is to fall behind from the start, says
Robert Miller
, the author of
Law School Confidential: A Complete Guide to the Law School Experience
. You got away with it as an undergrad? You will not get away with it here, says Miller. From day one, he advises, block out seven to eight hours every day-try two hours in the morning before classes and five or six hours after dinner-and study during those hours like it's a full-time job. Actually, says Miller, "study like it's more than a full-time job."
Want to continue reading ?
Become a subscriber to LawCrossing's Job Seeker articles.
Once you become a subscriber you will have unlimited access to all of LawCrossing Job Seeker's articles.
There is absolutely no cost!
Already a member? Login | Forgot your password