Support PDF,DOC,DOCX,TXT,XLS,WPD,HTM,HTML fils up to 5MB
What's Next after Finishing Law School?
by Richa Maheshwari
( 2334 votes, average: 5 out of 5)
What do you think about this article? Rate it using the stars above and let us know what you think in the comments below.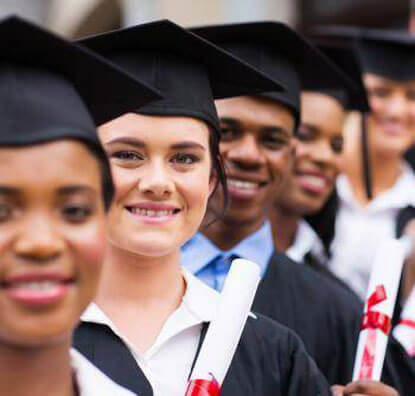 You might still be planning a career in law or you might be a law student or a recent graduate. Have you thought about your long–term career goals? Have you considered all the career avenues that a law degree can open for you? This article will brief you about all the career options that you have after law school.
Right after law school and clearing the state bar, you are all set to get started on your legal career. Until now, you have more of a theoretical knowledge of the working of the legal system. Law school has taught you how to think like an attorney, but to gain practical experience and decide on your options, you need to analyze your priorities. Do you want a job that pays more or something that offers relaxed billable hours? Do you wish to work in all practice areas or would you consider a specialization? Are you a workaholic or do you seek to maintain a work-life balance? Only after you analyze your priorities will you be able to make the most of this prestigious career.
Further Education
After getting a JD degree and state bar licensures, you can
opt for a post-JD degree offered at various colleges
. These advanced degrees often come with specialization in a particular field of law and give you an edge over thousands of others. Typically, most graduates take up these advanced degrees after gaining some relevant work experience. Some of these degrees include:  
LLM: Master of Laws
JM: Juris Master
MCL: Master of Comparative Law
MJ: Master of Jurisprudence
SJD: Doctor of Judicial Science
DCL: Doctor of Comparative Law
JSD: Doctor of Jurisprudence
Types of Employment
Most graduates work in law firms after law school. Apart from law firms, you have the option to take a judicial clerkship, start solo practice, work for government or military, find a position in corporate legal department, work for a non-profit organization, or become a legal professor. There are a few who opt for a non-legal career and various others who pursue further education for advanced degrees.  
Clerkships
Judicial clerkships are described as one of the most important career milestones by various attorneys. Clerkships are usually with a judge and allow recent graduates to see the insides of the legal system. They are considered very prestigious and play an invaluable role on your resume. You gain immense knowledge and first-hand experience working under a judge, and you also get to create a network at the very beginning of your career.
Generally, graduates or law students take up federal or state court clerkships. Federal clerkships are considered the most prestigious and are usually more difficult to get than state clerkships. Clerkships with Supreme Court judges, circuit court judges, federal district court judges, and magistrates comprise the federal clerkship options. State court clerkships, though not considered as prestigious, are extremely helpful in creating local contacts and will make you more marketable at your choice of location.
Law Firms
Law firms can be small, medium, or large. It's difficult to define what formulates the size. For example, a 200-lawyer firm will be considered small in New York but will be termed mid-sized in Plymouth.
Attorneys at a small firm generally receive more experience from the start. They need to handle clients and work on individual cases covering all practices by themselves. The billable-hour requirement is also low compared to larger firms. Also, small firms offer strong partnership prospects. However, the pay is comparatively lower and there are no formal training programs since all attorneys receive on-the-job training.
A mid-size law firm is a mix of both small and as large firms. It offers a perfect blend of training, good salary, and hands-on experience. They have more resources than small firms, require average billable hours, but pay less than large law firms.
Large law firms have specific departments for each practice area. You will find yourself rotating between departments during your formal training until you find your specialty. You'll generally receive a higher salary here, but at the same time, you'll be required to put in long billable hours.
In-House Counsel
It is generally difficult to find an in-house position directly after law school. Most attorneys initially work at law firms and then join companies after gaining relevant experience. These positions are more relaxed than large law firms. Attorneys need not justify their billable hours and the positions offer high salaries. Though you will have a guaranteed client, the work may get monotonous. You might find yourself handling similar cases for years.
Government
Attorneys working for government find their jobs most secured. Additionally, the industry offers extremely fascinating cases to work for. As a government attorney, you'll find yourself relieved from the billable-hour requirement, and you might be required to work on various policies that would ultimately influence the nation. Not only would you be a part of important training programs, but a career as a government attorney will also open doors for a higher post in the government. However, despite these benefits, many attorneys do not work for government due to the lower salary packages offered as compared to law firms.
Law School Professor
You can go back to law school and teach. Various top attorneys working at law firms or in-house are also visiting faculty members at top law schools. There are many who actually take this as a career. The law school offers flexible timings and no billable hours. If you give priority to maintaining a work-life balance, you'll find this field quite lucrative. However, most schools prefer those with a doctoral degree and a good amount of law firm experience.
Others
Apart from these, you can start your own practice and start a sole proprietorship. Here, you'll be your own employer and profit sharer. However, you will need to have a very strong network and the ability to bring clients. Alternatively, you can join the military and start as a second lieutenant and top out at the rank of general or admiral. Or if you are not interested in money but want to work toward a cause, a public-interest position could be perfect for you.
Conclusion
A legal career for you can be a mix of any of the above. But remember, your initial years of work experience will decide the entire course of your legal career. In these initial years, you can grow your skills, enhance your network, and build your future. Your law school career service office will give you the best guidance to decipher your skills and choose the best career option. Whatever you choose, make sure you give it your best. Here is wishing you the best for a rewarding legal career ahead.  
Please see the following articles for more information about life as an associate:
Please see the following articles for more information about law school, the bar exam and succeeding in your first year of practice:
Featured Testimonials
The indepth search criteria of LawCrossing makes it different from all other sites.
Charles
Facts
LawCrossing Fact #107: Our site is cool. Its design is sleek and sophisticated.
Success Stories

I've used LawCrossing for years and I think it is terrific. The search features work very well and bring back extremely relevant results. I think it is exactly what it should be.

Karen Crupi Highlands Beach, FL