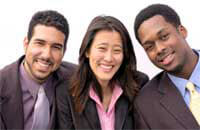 If you are reading this article, you are probably a member or aspiring member of the legal profession. But what about becoming a member of a legal fraternity as well? Legal fraternities are social and professional organizations centered on ideals related to the law. They have hundreds of thousands of members, including United States presidents and United States Supreme Court justices.
There are many benefits to joining a legal fraternity. Membership in a legal fraternity can provide camaraderie, connections, a sense of tradition, and a sense of belonging to something greater than oneself. Membership can be especially helpful for students and young lawyers who need help securing jobs, selecting practice areas, and generally finding their way in the profession. Later in one's career, membership can facilitate professional advancement opportunities. In addition to law-related activities, legal fraternities engage in charitable and community work and provide a platform for members to get involved in a host of interesting and worthy activities.
Want to continue reading ?
Become a subscriber to LawCrossing's Job Seeker articles.
Once you become a subscriber you will have unlimited access to all of LawCrossing Job Seeker's articles.
There is absolutely no cost!
Already a member? Login | Forgot your password