Support PDF,DOC,DOCX,TXT,XLS,WPD,HTM,HTML fils up to 5MB
Taking the Bar in Multiple States
by L. Adrienne Wichard
(
1636
votes, average:
4
out of 5)
What do you think about this article? Rate it using the stars above and let us know what you think in the comments below.
Which state should I choose?
For dyed-in-the-wool Texans whose roots run deeper than the family oil well, this one's a no-brainer. If, on the other hand, you grew up in Connecticut, attended school in both Pennsylvania and Virginia, are moving to D.C. after law school, but hope you'll end up in New York City someday, your decision might not be so cut-and-dried.
This was the case for one JD from the University of Virginia. He ultimately decided to take
the bar exam
in two states—New York and Connecticut—and then take advantage of the District of Columbia's waive-in policy (explained below) so that he could practice at a firm there.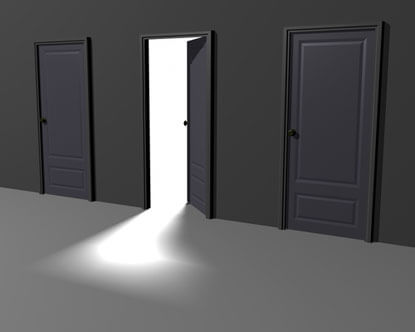 Some states are particularly accommodating to lawyers who need to practice in multiple states simultaneously or switch from state to neighboring state, and they have set up their exam schedules accordingly so candidates can test in just one three-day session rather than several separate ones. For example, the New York bar recognizes that it will often share lawyers with surrounding states, and has made it easy for candidates to take its exam concurrently with New Jersey, Maryland, Massachusetts, Maine, or Connecticut.
See A Comprehensive Guide to Bar Reciprocity: What States Have Reciprocity for Lawyers and Allow You to Waive into the Bar for more information.
In other states, like California-long reputed to have one of the most difficult examinations in the country because of its length as well as its low passing rate (55.3 percent for the July 2000 exam)-you won't have the option to take more than one state test per administration. California's exam runs three days, so if you want to be licensed to practice elsewhere at the same time, you may have to hit the books twice.
There are places though, like D.C., that have very liberal reciprocity rules; some will allow a lawyer who has passed the bar in another jurisdiction to "waive in" to their own-in other words, to apply for eligibility to practice in their state without having to take another bar.
See the following articles for more information about the bar exam:
Different states have different levels of reciprocity
. The District of Columbia requires only that candidates be bar-certified elsewhere and that they have a sponsoring lawyer based in Washington to vouch for their competence and professionalism; many states require that candidates have been bar-certified elsewhere for three or more years before applying. Some states refuse to let anyone waive in at all. Florida is one: In order to practice law in the Sunshine State, you must pass its bar exam. Period. (Perhaps this is intended to discourage snow-weary northern lawyers from trying to retire early to Palm Beach!)
As you choose the bar that's best for you, consider three main issues: where you'd like to practice immediately after graduation, whether you might transfer within your firm to offices in other states, and where you'd ultimately like to settle down.
Pamela Dayanim, a 3L at Georgetown University with a job waiting for her at
Baker & McKenzie
in Washington, D.C., plans to take the New York bar exam. It's one of the most respected in the country, so it's not too difficult to waive in to other states. (Check with your state's bar-admissions office to see which reciprocity rules apply to you.) Also, as the Big Apple is the hub of most corporate transactions, it's a good one to take if you're interested, as she is, in corporate law.
Once you
determine the state or states in which you'd like to practice
, you'll have to learn the nuances of their specific bar exams. Because each state is allowed to determine the makeup of its test, exams vary in their level of difficulty. While the MBE is standard throughout most of the country, the material tested on the rest of the days is left up to each state's discretion.
New York's bar exam, while only two days long, is considered one of the hardest in the country. Not only does New York have many exceptions to the general law, but its six state-specific essay questions also cover combinations of 27
different areas of law
-often asking candidates to draw upon several areas of knowledge to answer each question. States with three-day exams, like California and Texas, require more work as well as more endurance from candidates.
Virginia's bar exam is deemed even more difficult because it not only tests candidates on 28 different subjects but also requires in-depth knowledge of minority law that often contradicts the rules you need to study for the multistate exam. Consequently, Virginia has one of the lowest pass rates in the country. Even worse, you can't sport those lucky sweats that got you through the LSAT: The conservative state requires that its aspiring lawyers take the bar in attire "suitable for a lawyer appearing in a court of record" (yes, that means a suit). Interestingly, it also mandates wearing soft-soled shoes to minimize noise in the testing rooms. The result: a room full of stressed-out fashion victims wearing suits and sneaks.
Resource:
NCBE's
Web site
lists contact information for the bar-admissions offices in each of the 50 states, as well as the District of Columbia, Puerto Rico, the Virgin Islands, and some non-U.S. territories.
Where is it administered?
Exams are usually administered on university campuses, in convention centers, or in hotel conference rooms. Some test-takers get luckier than others. One New York bar veteran fondly remembers taking the test at a museum in Albany with a phenomenal view of the Adirondacks. (He does note, however, that this was "the only 'pretty' part of the experience.") Some of his compatriots, on the other hand, were down in Manhattan at a more notorious testing location-the immense Jacob Javits Center. Survivors tell harrowing tales of the pretest lockdown: Garage-like doors descend slowly and lock with a loud thud as you begin the exam. Another veteran suffered through the deafening noise of an equipment sound check for a concert that was being held outside his testing site on the second day of the exam. He recounts, "I could barely hear myself think. The woman next to me started crying. One guy just threw his hands up and walked out." The moral of the story? Be prepared for anything.
How do I register for the bar exam?
Registration deadlines for both the February and July exams are usually from 90 to 120 days before the testing date. Some states, like California, offer online registration. Regular-deadline registration fees vary but start at about $100 and may run as high as $1,000 (in those states with more labor-intensive testing, such as hand-graded MPTs). Late registration can tack on a significant amount to the already steep prices, so save a few hundred dollars and don't put this one off.
Next page |
Break it on down: the story on each section of the test.
This article originally appeared on JD Jungle.
See A Comprehensive Guide to Bar Reciprocity: What States Have Reciprocity for Lawyers and Allow You to Waive into the Bar for more information.
Please see the following articles for more information about the bar exam and reciprocity:
Please see the following articles for more information about law school, the bar exam and succeeding in your first year of practice:
Georgetown University







Featured Testimonials
The LawCrossing job database is huge, and at the same time, current! That's amazing!!
April
Facts
LawCrossing Fact #170: With our "Industry" key, you can find job-specific matches.