Support PDF,DOC,DOCX,TXT,XLS,WPD,HTM,HTML fils up to 5MB
Some sole owner attorney businesses and small to medium sized law firms are farming out their work to Virtual Paralegals. Law firms that can't afford to employ a full staff of paralegals or a small firm whose work ebbs and flows are using services that offer
paralegal work
online as it is needed. The use of
Virtual Paralegal reduces overhead
and streamlines the private attorney's practice and it increases productivity for small firms who need extra help in more hectic times during the month or year.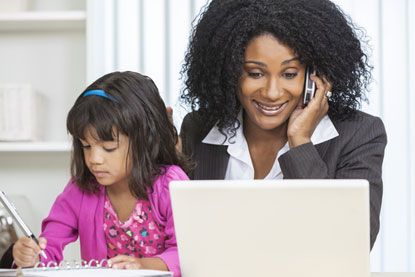 Special requirement for a
Virtual Paralegal
A freelance contract Virtual Paralegal must be supervised by an attorney. Virtual Paralegals cannot give legal advice or perform legal work for individuals. This is why Virtual Paralegal services are specifically offered to lawyers and small or medium legal firms where there are attorneys to review the work before it is sent to a client.
Lawyers and Firms can get services they would from traditional legal in-house staff except there is more efficiency at a lower cost. A Virtual Paralegal can still perform office duties typically done in house like scheduling, data entry, and preparation of legal documents. Here is a list of some services a Virtual Paralegal can perform when requested:  
Case Review and Analysis
Trial Preparation
Briefs
Stipulations
Motions
Legal transcription
Legal Research
Drafting of legal correspondence
Demand Letters
Complaints
Discovery Motions
Create PowerPoint presentations
Interrogatories and Request for Production of Documents
Request for Admissions
Deposition Notices
Motion for Summary Judgment
Motion to Dismiss
Legal Briefs
Petitions
Medical Chronologies
Deposition Summaries (text or electronic)
The Virtual Paralegals have taken years of in-house experience and merged with today's technology. All work is completed by email, fax, or through the daily mail for the most cost efficient work possible to law firms and
attorneys.
Salary and Job
Outlook for Virtual Paralegals
Virtual Paralegals can expect a growth rate
similar to other paralegals through the economic crisis. This profession is really coming through the downturn with good results. This is due to the fact the Virtual Paralegals can provide a savings on attorney fees that would normally be charged at higher rates. A legal firm's expenses for Virtual Paralegals are approximately $48K per year where in house the legal firm would pay about $62K. The difference is a streamline effect because firms pay only for the service and time they require to get the job done.
The annual salary to the Virtual Paralegal might be about the same as the in house Paralegal. A Virtual Paralegal can increase his load when extra work is available thereby increasing his salary. Also, the Virtual Paralegal might be able to accept less work when joining forces with a team of Virtual Paralegals. When the work is there, Virtual Paralegals might have the opportunity to accept or reject it according to his or her schedule. Nevertheless, the needed work can still be done by other Virtual Paralegals. It can be a win-win situation.
Please see the following articles for more information about paralegals and paralegal jobs:
Please see the following articles for more information about legal staff positions:
Featured Testimonials
LawCrossing is a pretty well managed website. It is the easiest site to navigate. Thanks!
Emily
Facts
LawCrossing Fact #222: LawCrossing is affiliated with the top student loan consolidation company, EdFed.
Description
Paralegals The candidates will join an organization that provides simplified online training for an...
Description
Paralegal The candidate will assist in planning, implementing and overseeing a new program in the t...
Location
Lackland City, TX
Description
Legal Assistant, GS 1 - 11 Duties: Assists commanders and first sergeants by providing legal and ad...
NOW TRENDING ON BCG ATTORNEY SEARCH
MOST POPULAR ARTICLES
Testimonial of the Week

Out of all the other job boards I have used, LawCrossing was definitely the most impressive. I have received many job interviews from jobs I applied to on your site.

Mark Herskovitz Los Angeles, CA
Top Actively Interviewing Jobs
Seattle, WA
NEW LATERAL OPENING – 2nd or 3rd Year Associate: HIGH COMPENSATION, STRONG WORK/LIFE BALANCE (Seattle): Legal Ease ...
Employer: Premiere Law Firm - Seattle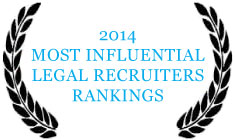 Job Search Tip
The Job Game is a game of elimination. Like musical chairs, the winner is the one with the seat at the end. So don't get eliminated along the way. You want to make sure you're in the game long enough to get a job offer.