Support PDF,DOC,DOCX,TXT,XLS,WPD,HTM,HTML fils up to 5MB
Does this sound like an easy job? Let's take a look at the requirements. It is done in a pleasant environment and requires sitting and reading for eight hours looking for mistakes that need correction. It is typically not done on a computer. How well does one understand the mistakes for which he is looking? This comes with experience or training. While the job does not require a college degree, it often does require a 2 year degree and several years of experience either as a proofreader, word processor or a legal secretary.
Training Classes in Legal Proofreading
There are many programs that offer to train people in proofreading with the goal of the student being able to pass the proofreading test given by most firms before they are hired. Some training courses teach it in 8 hours and some courses take 2 days. The subjects you need to learn in any course before applying for a proofreader's job are listed here from a company called Legal Proofreader.
Introduction to Legal Proofreading
Defined Terms
Blacklining
Blacklining Styles
Blacklining Legal Documents
''Redlining'' EDGAR Documents
How Legal Proofreading Agencies Test Your Blacklining Skills
Sample & Practice Blacklining Tests
EDGAR
EDGAR Overview
EDGAR ASCII

History & Purpose
EDGAR ''Tags''
Character Translations
Formatting Protocol & Problems
Special Problems/Solutions
How Legal Proofreading Agencies Test You on EDGAR
EDGAR ASCII in Practice
EDGAR HTML

History & Purpose
Links & Anchors
Formatting Protocol & Problems
Special Problems/Solutions
EDGAR HTML in Practice
Frequently Misspelled words in Legal Proofreading
Legal Citations—What Legal Proofreaders Need to Know
Legal Proofreading Symbols
Legal Terminology that Legal Proofreaders Need to Know
Financial Terms
Foreign Language Terms & Abbreviations
Latin Terms
Legal Phrases
Legal Words
Printing Terms & Concepts—What Legal Proofreaders Need to Know
Redlining
Redlining EDGAR ASCII Documents
Redlining EDGAR HTML Documents
EDGAR Redlining/Blacklining Exercises
Team Reading
Things you should look for in a Legal Proofreaders Class
Legal Proofreaders is only one source for proofreading courses but the printed outline from their course gives you a good idea of the subjects to review in a good training class.
Also consider the teaching method used in the class to make sure it is the best way for you to learn. Finally, it is helpful when the class offers Proofreader Tests so you can evaluate how well you learned the material.
Beginning Wages for Proofreaders
Entry-level proofreaders start between $15 and $20 per hour. When there are shifts the pay can vary between day, evening and night shifts. Weekend shifts can pay up to $20 an hour. These are starting rates for beginners - the potential to make more per hour increases as your experience increases. You can work independently for these wages or get a full-time position in a legal firm.
References:
Legal Proofreaders, Course Outline,
http://proofreadertraining.com/class_outline.html
Please see the following articles for more information about legal staff positions:
Featured Testimonials
The best part about LawCrossing is the volume of its job database. It has the largest collection of legal jobs.
Phillip
Facts
LawCrossing Fact #96: We can't promise you a job, but we can promise to make the job search a whole lot easier!
Location
San Francisco, CA
Description
Administrative Assistant Duties: Assist with administration of the Firm's Outside Counsel Guideli...
Description
Legal Administrative Assistant DUTIES: As directed, generate, prepare, and organize documentation a...
Description
Legal Secretary - Transactional Duties: Under general supervision and according to established poli...
NOW TRENDING ON BCG ATTORNEY SEARCH
MOST POPULAR ARTICLES
Testimonial of the Week

LawCrossing is great at picking up all of the legal listings everywhere across the internet. I could have gone to three different sites to search, but you had them all on your site. That was extremely helpful. LawCrossing is a one stop shop!

Eileen Baca-Penner New Mexico
Top Actively Interviewing Jobs
Washington, DC
To be part of the AMA is to be part of our Mission to promote the art and science of medicine and the betterment of publ...
Employer: American Medical Association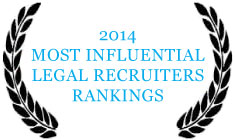 Job Search Tip
Nurture your network. Send birthday, anniversary, get well, holiday cards. Keep in touch, especially when you don't need them. People like to feel needed, not used.