In my career spanning more than two decades as an attorney and legal recruiter, I have met an astonishing number of people who have chosen
nontraditional legal careers
. With very, very few exceptions, most of these people are far happier than they ever were practicing law. A good number of these people who left the legal practice also make more money in their new professions.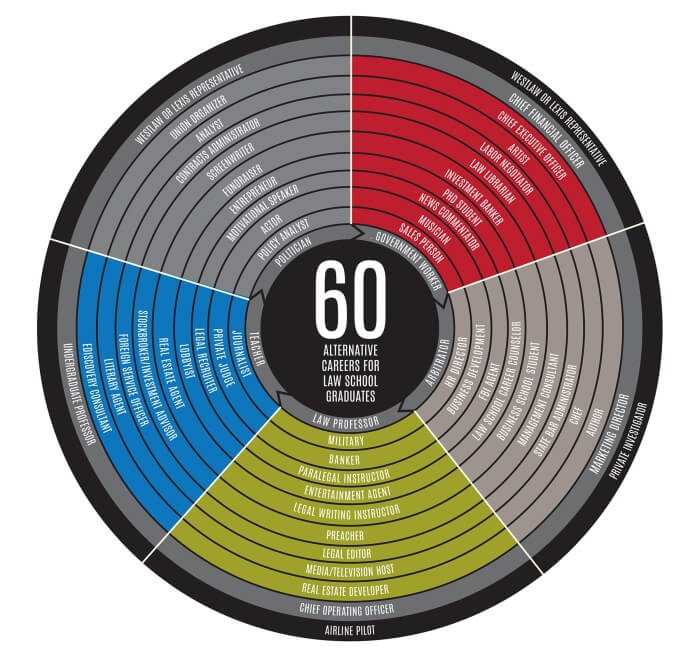 See the following for more information:
The great thing about the 60 jobs below is (1) having a law degree may make you better at them, and (2) you can do them without passing the bar exam.
While it takes years to realize it, there are far too many attorneys chasing far too few partnerships and
in-house counsel jobs
inside of law firms and corporations. There is so much competition, in fact, that for most attorneys, it often makes a lot of sense to choose an alternative legal or non-legal career.  
See the following for more information:
Here are some facts you need to understand about the practice of law and why another career may make a lot of sense:
Want to continue reading ?
Become a subscriber to LawCrossing's Job Seeker articles.
Once you become a subscriber you will have unlimited access to all of LawCrossing Job Seeker's articles.
There is absolutely no cost!
Already a member? Login | Forgot your password