Summary: Do you hate being an attorney? Find out what you should do if you can't stand working as an attorney anymore.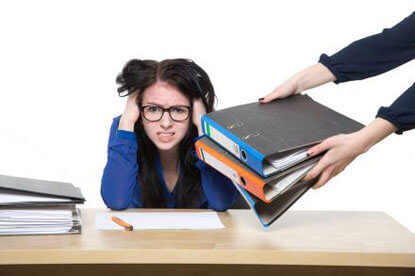 It's not a man-eating tree of Madagascar. It's a job. You have the ultimate power: To leave.
You make compromises in every single aspect of your life. If your inner child tells you that you have to love every moment of your life, then spank your inner child. You're a grown-up, and if you don't know better, you'll be miserable forever. You exercise so that you'll improve the quality of your life as you get older. You eat right for the same reason. Anybody who tells you that "a munchy, crunchy celery stick is just as delicious as a Dorito" is shagged in the head. And when it comes to your work, you balance long-term goals with short-term rewards. What you're doing right now and what you want to get out of it long-term have to balance what you sacrifice for them.
The problem is that it's very easy to slide down the scale of sacrifice until you're giving up way too much for what you're getting in return. You don't notice it because it happens so seductively. You take a job because the money is great or because it means security or because you're worried you won't get anything else. You do what you're not crazy about for the promise of doing more interesting work later on. You work long hours figuring that at some point it's got to get easier. Things aren't quite right, but you don't pay attention until ... when? It's like the story about the frog in the bathtub. If you try to put a frog into a bathtub of boiling water, it'll jump right out. But if you put a frog in a bathtub of warm water and slowly drip in boiling water, one drip at a time, the frog will boil to death without noticing it.
I'm not in the habit of quoting my own scripts. Which means, of course, that that's exactly what I'm about to do. In one of my movie scripts, the main character has had an awful, dead-end job doing mindless work for the twenty years she's been out of school. One of the other characters asks her, "How did you ever do this job for twenty years?" She responds, "I didn't do it for twenty years. I just never did anything about it today ... and it turned into twenty years."
So it's a delicate balance. You always have to make sacrifices. And at the beginning of your career, you do have to pay your proverbial "dues." But what if you're going overboard? The dues paying has to stop sometime—and sooner, rather than later! As lawyers at
Markowitz Herbold
point out, "You are in control of your future and when you realize that you aren't happy, satisfied, and fulfilled, do something, anything, to make it better." In this section, we'll identify exactly what it is that's really bugging you, and we'll look at your alternatives. Maybe you can tweak things at work—or maybe you'll have to quit. If you do leave, we'll talk about doing it the right way.
Want to continue reading ?
Become a subscriber to LawCrossing's Job Seeker articles.
Once you become a subscriber you will have unlimited access to all of LawCrossing Job Seeker's articles.
There is absolutely no cost!
Already a member? Login | Forgot your password