A District Attorney (DA) is an elected official. The DA's main responsibility is to prosecute crimes in a designated county or district, but the DA also involves cooperating with law enforcement, managing the office of the prosecutor, considering the facts of a case against an individual to determine if there is enough evidence to file criminal charges, and gathering evidence to bring before a Grand Jury. It is therefore important that the district attorney have administrative as well as prosecutorial skills.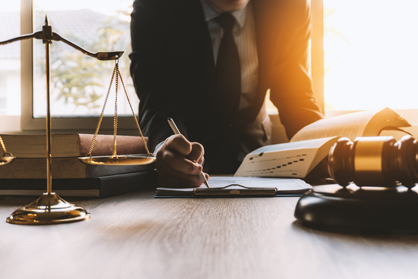 Popular and long-running television shows have considerably glamorized the job of a DA so many enthusiasts are driven to ask
how to become district attorney
. But becoming a district attorney is not at all a walk in the park. Because of the amount of power that a DA yields, the requirements to become a district attorney go beyond the desire to prosecute criminals or an impeccable law degree. A DA must have great personal strength of character, eloquence and unquestionable ethics. Even the appearance of unethical behavior is enough to ruin any aspirant's chances of being a district attorney.
Because it is an elected position, a DA must not only be publicly visible but also have the confidence of the constituency. Lawyers who wish to be elected must first have a public presence in some capacity, and excellent professional exposure.
Want to continue reading ?
Become a subscriber to LawCrossing's Job Seeker articles.
Once you become a subscriber you will have unlimited access to all of LawCrossing Job Seeker's articles.
There is absolutely no cost!
Already a member? Login | Forgot your password