Support PDF,DOC,DOCX,TXT,XLS,WPD,HTM,HTML fils up to 5MB
A Television Show for Military Related Crimes by Former Pilot Turned Lawyer: Lt. Cmdr. "Harm" Rabb. Jr.
by Cary Griffith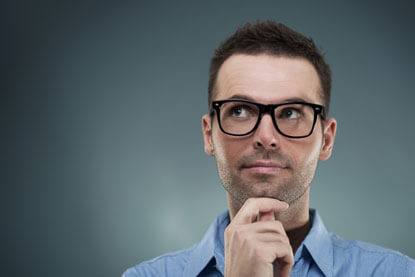 The television show follows Lt. Cmdr. Harmon "Harm" Rabb, Jr., a former pilot turned lawyer…along with an elite group of naval officers, as they defend, investigate, and prosecute those accused of military-related crimes. Together, they search and discover the truth in their pursuit of justice. Their pursuit takes them all over the world, flying in space-age aircraft and visiting exotic locales, all to discover the truth. But before you run out and enlist in the Judge Advocate General's Corps, you should spend a little time pursuing the truth about JAGs.
Visit any of the armed services websites and you'll discover a good general description of what it means to be a judge advocate. The Army's website states, in part:
The Judge Advocate General's Corps provides legal services for the Army and its soldiers…Judge advocates serve as
prosecutors and defense attorneys
for criminal trials under the Uniform Code of Military Justice. In addition, they practice international, operation, labor, contract, environmental, tort and administrative law. Judge advocates also provide routine legal service for the soldier, retirees and their families. They practice in military, state and federal courts…Newly commissioned judge advocates receive immediate responsibility in handling significant legal issues…."
All of the preceding is true; however, there's plenty about a judge advocate's job that the Army website, or more especially Hollywood, fails to convey. For instance, if Harm, the pilot/JAG in the TV series, would have left the navy and gone to work as a pilot for a major airline, he would have earned twice the wage of a starting judge advocate.
And on the TV show, Harm calls his own shots. The reality, of course, is that real judge advocates have somewhat less flexibility about where they're going to practice and what they're going to do.
Benefits and Detriments
The Army's JAG website boasts, "With a competitive salary and 30 days paid vacation each year, the Army's JAG Corps is a law firm like no other." In addition, the military offers 10 paid federal holidays. Since the Army's claim is a good one, it's worth exploring in a little more detail.
For starters, "a competitive salary" is probably stretching the phrase. According to the websites we reviewed, JAG salaries for the different divisions vary but are generally low, especially when compared to their private-practice counterparts.
"I tell candidates we start out between 38 and 44 thousand," commented Major Rachel Vanlandingham, the lead JAG recruiter for the U.S. Air Force. "But only for the first six months. Once you become a captain, you earn substantially more." Below is the Monthly Basic Military Pay Table effective January 2012. The salaries listed are monthly and do not include special incentive pay, housing allowances, medical benefits, etc.
But when compared to their private-practice colleagues, JAG wages aren't exactly competitive. For example, the average salary of an attorney practicing in New York is $89,139, or almost twice that of a starting judge advocate.
There are, of course, other
reasons to consider a career as a military lawyer
. "First and foremost, service to your country," suggests Major Vanlandingham. Prior to her current position, she spent several years practicing as an Air Force judge advocate. Ms. Vanlandingham was quick to highlight some of the more important benefits that can't be counted in a bank.
Ranking military officers get plenty of respect.
The military teaches you discipline.
You learn how to work with authority.
You develop excellent oral advocacy skills, and
The job cultivates confidence in legal abilities, in large part because of the unusual level of responsibility JAGs are given their first weeks on the job.
If none of the preceding benefits sway you, consider another of Major Vanlandingham's points: "legal experience across myriad types of law."
The Army website echoes the Major's perspectives, touting immediate responsibility in fields such as "military law and criminal prosecution to international law and legal assistance," as opposed to "doing research for a senior partner." Indeed, according to the website, "Many JAG lawyers begin litigating cases almost as soon as they begin their Army careers" and soon may be "negotiating international agreements that affect the Army worldwide or arguing appeals in front of federal court judges."
While some of the preceding is recognizable hype, many former judge advocates leverage their military work experience as litigators, defense procurement specialists, or international negotiators. These lawyers use their background and training to land jobs that more than compensate them for their years of comparatively low pay in the legal corps.
How Do You Become a JAG?
Given the preceding, if you are interested in becoming a JAG, what's the process? There is no single JAG career path. However, "75 percent of our JAGs come in straight from law school or as young attorneys," explains Major Vanlandingham.
If you're serious about becoming a military lawyer, first get your J.D. from an accredited law school. Then take and pass your local bar. Armed with your J.D. and bar credentials, you're eligible to apply to one of the branches of the armed services to become a judge advocate. But don't expect rubber-stamp acceptance of your application.
"We bring in between 100 and 120 new JAGs every year," says Major Vanlandingham. Those new JAGs are culled from approximately 800-1,000 applications, meaning only 10 percent of JAG applicants are accepted. Of course, in having your application considered, your law school, grades, class rank, and extracurricular activities-like bar review-will all make a difference.
Once accepted into the JAG Corps, you won't have to attend boot camp. But you will take a couple of different multi-week training courses that introduce you to your particular branch of the armed services and to the Uniform Code of Military Justice.
Of course, like other jobs in the military, there are commitments. If you come in as a lawyer, you're committed to four years of service. If the military helps you with law school-i.e., sends you to law school and pays for your education (another career path to becoming a JAG)-you are committed to two years for every year you're in school. In other words, how you enter the Corps can sometimes dictate how long you stay in.
"I was in the Coast Guard for 27 years," commented Mark O'Hara, formerly a Coast Guard lawyer and now a board member of the Judge Advocates Association, a national professional society for retired and active judge advocates. First, O'Hara spent seven years as a Coast Guard sailor. Then the Coast Guard paid for O'Hara's legal education, which meant that after seven years as a sailor, he went to law school, acquired his degree, passed the bar, and then owed the Coast Guard another six or so years as a lawyer. And by the end of that, O'Hara points out, "you only have six years to retirement."
What Kinds of Assignments Can You Expect?
In today's JAG Corps, you will probably move twice in four years-to places over which you have little control. And you will be
performing the kind of work the military dictates
, not necessarily what your heart desires. However, in most instances your JAG assignments out of the blocks are the real reason to consider at least an early career serving as a military lawyer. All of the military websites we reviewed, the lawyers we interviewed, and a raft of supporting documentation stressed the immediate responsibility given to recent JAG graduates.
"I tried my first case just a few months after passing the bar," commented Major Vanlandingham. "It was an amazing litigation experience."
While you may be making half the salary of your private-firm colleagues, you won't be grinding away performing research for law firm partners or wading through the fine print of client contracts. And though chances are you won't be heading to a tropical paradise in a high-speed military aircraft or bantering with Tom Cruise and Demi Moore in "A Few Good Men," in just four years you'll have a surfeit of invaluable legal experience. And regardless of how long you stay a judge advocate, you'll probably be surprised by military life as a lawyer.
To learn more about the military legal corps, visit their websites.
Please see the following articles for more information about jobs related to criminal law:
Please see the following articles for more information about jobs related to criminal law:
Featured Testimonials
I had a great experience using LawCrossing. I found some listings which I could not find anywhere else. Amazing site!
Melinda
Facts
LawCrossing Fact #70: Users who sign up for the free weekly newsletter will know about the latest jobs, making it easier to search for jobs.
Location
New York City, NY
Description
E-Discovery Analysis and Review Technology Manager The candidate will work collaboratively to defin...
Location
New York City, NY
Description
Professional Development Director - Litigation Duties: Training and development for our Litigatio...
Location
New York City, NY
Description
Litigation Staff Attorney The candidate will work in its Consumer Finance and Creditors' Rights pra...
Location
New York City, NY
Description
Employee Benefits & Executive Compensation Associate Responsibilities : The candidate will contribu...
Location
New York City, NY
Description
Manager of Associate Development and Recruiting Duties: Design, execute, evaluate, and improve recr...
Location
New York City, NY
Description
Insolvency and Restructuring Associate The candidate should have 3-4 years of experience in represe...
NOW TRENDING ON BCG ATTORNEY SEARCH
MOST POPULAR ARTICLES
Testimonial of the Week

I came back to LawCrossing to search through the listings in my new job search because I had been able to get my last 2 jobs through using the site. I love the search capacity and filters. This is a very valuable service.

Jennifer Guidea Bloomfield, NJ
Top Actively Interviewing Jobs
Washington, DC
To be part of the AMA is to be part of our Mission to promote the art and science of medicine and the betterment of publ...
Employer: American Medical Association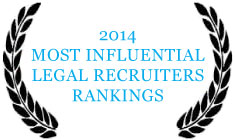 Job Search Tip
Personality is important. List three of your positive personality traits (for example, dependable, friendly, resourceful), then give an example of how you demonstrate each trait on the job. How you act is as important as what you can do.