Criminal attorneys are one of several different types of attorneys. These lawyers work in criminal and penal law either as a district attorney (DA) or as a defense attorney. The types of cases taken on by these criminal attorneys may include everything from misdemeanors to felony crimes like homicide and drug dealing. The criminal law industry is one of the most popular law fields to go into, because it offers such a wide variety of different case types that each attorney can specialize in as they choose. Law is a very competitive industry. About 27% of all criminal attorneys are self-employed.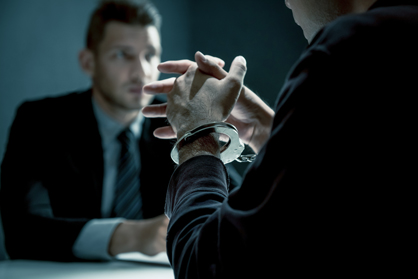 Educational Requirements
The formal requirements associated with becoming a criminal attorney include at least a four-year college degree, followed by three years of law school. Following the third year of law school, a written bar exam will need to be taken and passed before graduates can be licensed to practice law. The requirements associated with criminal attorney positions and their education do tend to vary at least slightly from one state to the next, so it is important to look into these requirements for your state before pursuing a degree. The competition for entrance into most prestigious law firms is quite intense, and competition for many
criminal attorney jobs
is just as keen because of how many students graduate from law school every year with the aim of becoming a criminal defense attorney.
Duties
The most detailed aspects of a
criminal defense attorney's duties
depend on his or her specialization, as well as the individual position held. All lawyers are licensed in a way that allows them to represent parties in court, but some criminal attorney jobs require more time in court than others. Criminal law and penal law are specialties of the criminal attorney, and involve a number of different fields of specialization and work, including counterfeiting, fraud, white-collar crime, drug dealing, criminal appeals, sexual harassment, money laundering, false claims, fraud, homicide and more. As a criminal attorney, you are either a defense attorney or involved with the district attorney's office. Some criminal attorney jobs are
public defender jobs
, which means you are paid by the state instead of by the individual client.
Want to continue reading ?
Become a subscriber to LawCrossing's Job Seeker articles.
Once you become a subscriber you will have unlimited access to all of LawCrossing Job Seeker's articles.
There is absolutely no cost!
Already a member? Login | Forgot your password