Support PDF,DOC,DOCX,TXT,XLS,WPD,HTM,HTML fils up to 5MB
The Career Path to Becoming a Government Attorney
by Harrison Barnes, Managing Director - BCG Attorney Search
(
267
votes, average:
4.7
out of 5)
What do you think about this article? Rate it using the stars above and let us know what you think in the comments below.
What Type of Government Attorney Jobs Are There?
The different aspects of government law have led to a wide variety of jobs being available for the law student
looking for his first job
or the partially seasoned attorney looking for a change. It really depends on what level of government you choose. There are jobs at the state level, including attorney general and public defender positions, while federal-level jobs are quite interesting as they involve a lot of investigating for the Department of Justice or other federal agencies.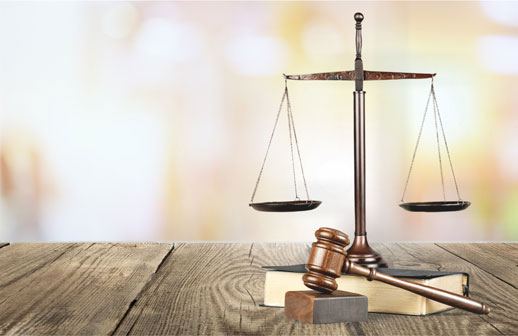 Meanwhile, if the idea of drafting legislation for the government appeals to you, or if helping to take care of the legal rights of disadvantaged people would be something you would be interested in, then a career as a government attorney could be just right for you.
Choosing the Right Career
How many people do you know that thoroughly enjoy their jobs? My guess is that it's not many. When you go to school for as long as it takes to become an attorney, the type of attorney you choose to be should be considered above all else. After all, this is not a position that you can just walk into after graduating from high school. It takes a lot of hard work to get to the point where you can finally hang the sign that proclaims that you are a bona fide attorney.
Government jobs
are hard to come by, but the first thing you should know about them is that the upper level positions are harder to get than those at entry level. However, if you are really serious about this type of position, you should just get together the best resume that you can and apply. Make sure you put in the reason why you would like to have this type of job over the various other attorney positions available.  
Interested in these kinds of jobs? Click here to find Government jobs.
What Are the Responsibilities of Government Attorneys?
Among the responsibilities of government attorney jobs are taking care of court proceedings for state attorney generals, acting as public defenders, and working with district attorneys and the courts. When you work for the federal government as an attorney, you may be assigned to work for the Department of Justice, among other agencies.
Government lawyer jobs may include the
practice of civil rights law
as it relates to equal housing and employment rights. The government always needs advice of a legal nature when it comes to civil rights and government contracts. Compliance with the law is not an option when it comes to discrimination.
Another specialty of government lawyer jobs involves
representing municipal governments
. This may include cases relating to zoning laws, real estate laws, and tax laws. The government lawyer will sometimes have to represent a city or town in courts at the federal level.
What Are the Pay Rates for Government Lawyers?
According to the US Bureau of Labor Statistics, lawyers working for the government can make averages of:
* $119,000 per year at the federal level
* $87,000 per year at the local level
* $78,000 per year at the state level
A lawyer who works for the government typically does very well. Do you suppose this is one of the reasons why these are such sought-after positions? Of course, some lawyers prefer to work government jobs for the simple reason that they feel they are making more of a difference in such jobs than in private practice.
Click here to find government attorney jobs in Florida
.  
Interested in these kinds of jobs? Click here to find Government jobs.
About LawCrossing
LawCrossing has received tens of thousands of attorneys
jobs and has been the leading legal job board in the United States for almost two decades. LawCrossing helps attorneys dramatically improve their careers by locating every legal job opening in the market. Unlike other job sites, LawCrossing consolidates every job in the legal market and posts jobs regardless of whether or not an employer is paying. LawCrossing takes your legal career seriously and understands the legal profession. For more information, please visit www.LawCrossing.com.
Featured Testimonials
I got a job through LawCrossing. It was very helpful as I could focus towards the particular listings I wanted.
Derek
Facts
LawCrossing Fact #66: Users can easily locate jobs in their areas when they type in their zip codes before they search.