Summary: 
The name of the resume game is getting results. And those results equal job interviews.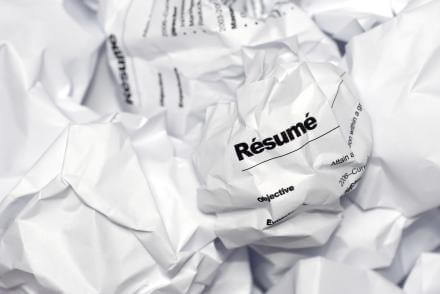 If you've read
Mitch Albom's hit novel
, you'd know that there will be five people you'll meet in heaven after you die. Following that same thought about the rule of fives, there are, inevitably, five things you should never put on your resume. I mean never, ever, even if your mommy begs you to. They just cannot go there. Let me start this discussion with the acknowledgement that the deadly five used to be common on many resumes. Today's resumes are a different breed of cat. It used to be that you could slap some information on a piece of paper, call it a resume, and send it out.
Not anymore.
Today, resumes – and cover letters – must be crafted with thought and precision. Notice that word "crafted"? You need to be the Norm Abram of job searching.  
Want to continue reading ?
Become a subscriber to LawCrossing's Job Seeker articles.
Once you become a subscriber you will have unlimited access to all of LawCrossing Job Seeker's articles.
There is absolutely no cost!
Already a member? Login | Forgot your password