Support PDF,DOC,DOCX,TXT,XLS,WPD,HTM,HTML fils up to 5MB
Well-Known, Personal Wealth, Estates and Trusts Attorney Russell J. Fishkind Reflects on a Long and Rewarding Career
by Nabeal Twereet Follow Me on Google+
(
101
votes, average:
4.9
out of 5)
What do you think about this article? Rate it using the stars above and let us know what you think in the comments below.
Professional Overview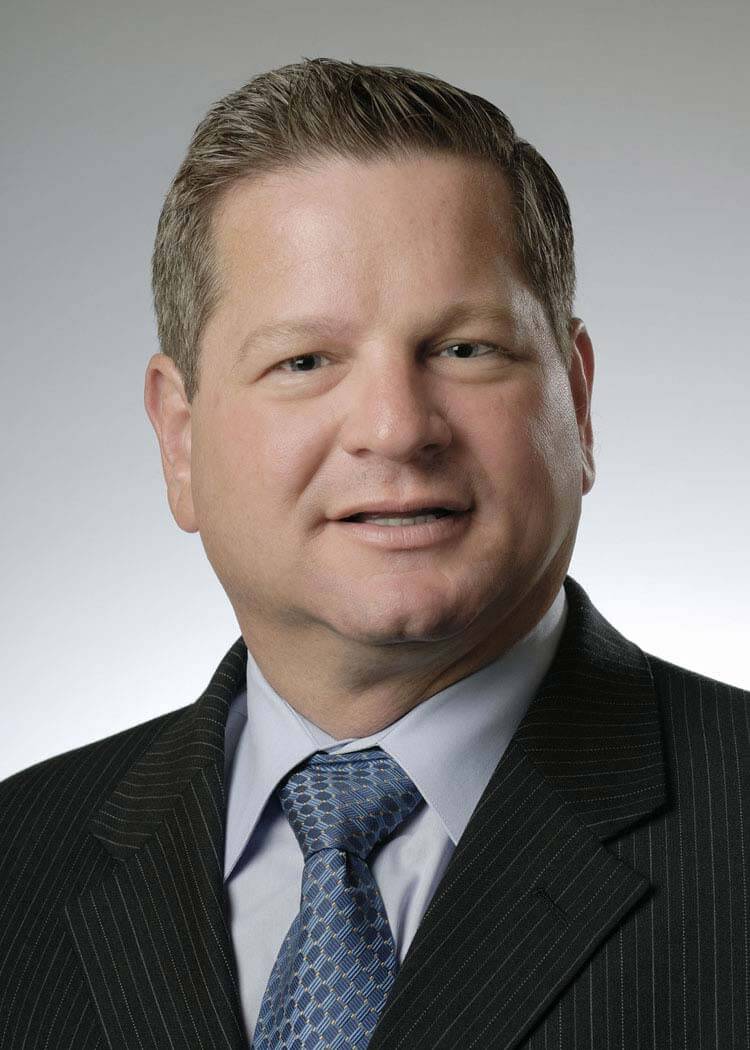 Russell J. Fishkind is a partner at Saul Ewing, LLP. For the past twenty-five years, he has built a national reputation as both a high net worth estate planner and probate litigator. Russell focuses his practice on family office consulting, business succession planning, high net worth estate planning, estate administration, and probate litigation.
Prior to joining the Saul Ewing, he served as Chair of the Trusts & Estates Team at Wilentz, Goldman & Spitzer P.A. in Woodbridge, N.J. After law school, Russell was a trust and estate administrator and financial officer for the United States Trust Company of New York. Russell was also the founding partner of Rudolph & Fishkind in New York City and East Brunswick, N.J.
He is an Assistant Adjunct Professor in New York University's Department of Finance, Taxation, and Law, where he teaches estate as well as business succession planning. Russell lectures and writes often about trusts and estates related matters. He is the author of the recently released book,
Probate Wars of the Rich & Famous: An Insider's Guide to Estate Planning and Probate Litigation and Legacy of a Lifetime
, which helps explain estate issues to the layman. Russell is also co-author of J.K. Lasser Pro's,
Estate Business Succession Planning - A Legal Guide to Wealth Transfer.
He is a member of the Foundation Board of Trustees at William Paterson University, the Tri-County Estate Planning Council, the International Association of Financial Planners, the American Bar Association, the New Jersey State Bar Association, the New York State Bar Association, and the Middlesex County Bar Association.
Russell was born in Great Neck, N.Y., and raised in Middletown N.J. He graduated with a B.S. from Fairleigh Dickinson University and earned his J.D. from Hofstra University School of Law.
When not in the court room or conference room, he enjoys boating, fishing, nature and all animals and the New York Mets. Russell considers himself a foodie and a is a frequent visitor of New Yorks' Il Cortile and Cape May's The Lobster House, though he's adamant that his wife is the best chef he ever met. He is currently reading Irving Stone's
The Agony and the Ecstasy
while he prepares for the New Jersey Mid Year Bar convention in Rome where he will be co-presenting a presentation on high net worth estate and business succession planning.
Russell's Memories and Motivations
Did Russell receive any awards or participate in any internship that influenced his
decision to go into the law
? "While in college, I received a Leadership Scholarship, then formed and was President of the Pre-Law Society. I was also a member on the Judicial Board, and on Student Government, but more important than awards, I met my bride - now of 28 years."
Does he have a most memorable
law school experience
? "My Contacts 1L class. I remember 100 plus students and Professor Resnick was grilling students, searching for a particular answer. When he called my name, I had it cold … for that brief moment, I felt like a champ."
Why did Russell
decide to become an attorney
? "I loved reading cases and debating issues with my friends in high school. By age 17 - I knew I wanted to be a lawyer."
When asked about how his practice evolved since graduating from law school, Russell replied:
"My first job out of law school was at US Trust. I had no intention of being a trust & estate lawyer, but the more I read, the more seminars I attended, the more I realized - it's a great practice area. I decided to start a small practice in 1990 with a friend and never looked back. I built a practice by teaching, holding seminars, writing books, and developing close relationships with a few bankers, life insurance professionals, money managers, accountants and financial planners. As a partner at Saul Ewing, we can bring incredible resources to the table like our Family Business Group, Executive Compensation, Corporate Governance, Labor or Litigation skill sets as needed, to fully embrace the needs of my clients."

What is he known for professionally? Russell claimed:
"Working with clients who have meaningful wealth and some concerns or challenges in transferring their wealth to the next generation. Often such planning involves a family business that needs a Team to work together to design and implement a tax efficient strategy that fosters successor leadership and harmony. Sometimes, matters are referred to me that involve families involved in a dispute, such as will contests involving undue influence, actions to remove an executor, or demands for an estate accounting. I'm proud to have successfully resolved hundreds of such family disputes and hopefully help my clients move on with their lives without intra family bitterness.

I've also authored or co-authored several books; JK Lasser, Estate & Business Succession Planning, 2nd edition, and recently, Probate Wars of the Rich & Famous. I found writing both books to be a wonderful experience and it's a thrill when someone tells me that they read, enjoyed and actually learned something … it's a special feeling."

If he weren't a lawyer, what would Russell probably be doing? "Trying to become an attorney."
Where does he see himself in five years? "Right where I am now … just five years older."
How does Russell want to be remembered? "As a dedicated husband, as a father who listens, supports and has fun with children, an attorney who truly cares about his clients and partner that makes Saul Ewing proud."
Motivation, What's Impossible for Russell to Give Up and Being an Adjunct Professor at New York University
What motivates Russell? "Good genes, providing for my family, great results, people, travel, sunshine, anything involving rivers, oceans & boats, nature, laughter, animals and the hope that one day … the Mets will be champions."
What is impossible for the estate lawyer to give up? "Pizza and chocolate."
How long has Russell been an adjunct professor at New York University? "I have been an adjunct professor at New York University teaching estate and business succession planning, every semester without fail, for 17 years. I'm so grateful to my students who arrive in class at 6:00 pm tired and leave at 9:00 energized, excited and looking forward to the next class."
What motivates him to teach? "My students. Semester after semester they make the class interesting and lively. Teaching at NYU and writing are both cathartic and rewarding experiences."
Russell's 6 Celebrity Estate Planning Errors and Tips
In an interview with U.S.
News & World Report
, Russell stated, "Families turning their backs on each other and the value of the estate being diminished by legal fees-that is not just stuff that happens to celebrities." He provided six errors and tips that celebrities and non-celebrities can learn from. Russell advises not to choose inappropriate guardians while planning your estate. He believes individuals should pick a guardian who is able and willing to care for children until they are adults.
Russell noted that some people fail to update estate plans and their accounts because of complicated family situations such as divorces, second marriages, and new children.
Estate planning attorneys
recommend that people update their estate plans at least every three years and after a major life event (marriage, divorce, and births).
People often have several insurance policies, investment accounts, bank accounts, and assets, which can complicate issues for individuals trying to make sense of an estate. Russell said people should get organized. "The best place to start is to gather information, from life insurance policies to income tax returns to stocks and mutual funds." Family members often don't know where money is or how to access it.
Make sure you appoint an executor with no conflict of interest. Russell asserted that individuals should choose an unbiased person, such as a lawyer, to be the executor. He acknowledged that the executor doesn't need to be a legal or financial expert, but such expertise can definitely help people.
Russell pointed out that celebrities and regular people should avoid paying too much taxes. He suggests anticipating estate taxes in advance and trying to minimize them through tools such as gifts or trusts to heirs.
Finally, don't dilute your legacy. Russell acknowledged, "Estate planning that's done well fosters your legacy, so people can remember you. When you don't go through the estate planning process properly, people start fighting and saying terrible things. Lost in all that arguing and lawyering is [the deceased's] legacy and spirit. It gets trumped by the ugliness of litigation." He added, "plan, plan, plan."
Here is a video featuring Russell:
Saul Ewing Arnstein & Lehr LLP





2 reviews


Featured Testimonials
Thank you for all your help. I have recommended your excellent service to others, and will plan to continue to do so.
Lawrence
Facts
LawCrossing Fact #186: LawCrossing has virtually the largest collection of job listings in the world.