Support PDF,DOC,DOCX,TXT,XLS,WPD,HTM,HTML fils up to 5MB
What They Don't Tell Students at Law School Part-2
by Harrison Barnes, Managing Director - BCG Attorney Search

(
8
votes, average:
3.7
out of 5)
What do you think about this article? Rate it using the stars above and let us know what you think in the comments below.
Law students
truly need to understand that their aspirations for glory and achievements have value only in the context of a happy and well-balanced life. Career goals should never be created upon the perception that higher standards of living can substitute higher standards of life. A happy farmhand can have a much better existential experience than an unhappy and dissatisfied lawyer with the best bungalow, the best cars, the best food and the best of everything money could buy. As Krieger and other researchers on the issue found to their dismay, most are unaware:
Click Here to Find Law Student Jobs on LawCrossing
We do not sufficiently encourage law students to balance their drive to be at "the top" with the understanding that being at "the top" does not assure a fine life, but many who are not at "the top" actually lead better lives.
Unyielding devotion to excessive hours of work, seen as a preparatory habit for law firm employment, or leading the life of an attorney, leads to illogical workaholism and loss of health and comfort in working lives.
Abusive work-environments are not glorifying, and all those elegant offices and brass doorknobs cannot make up for the time you lose overworking for others. You are expected to provide service for money, but without doing a disservice to yourself or to your family.
There is much more to a good life than constant achievement of goals and completion of tasks.
Law students need to realize that they can live like humans if they act according to their personal values, conscience and ideals.
Silencing personal ethics in favor of analysis and 'objectivity' is expected of killers, not of lawyers.
Analytical skills and substantive knowledge is important, but not to the extent that it should subsume one's personality.
Study of law is useless if you constantly allow it to consume and subjugate your subjective life – your personal time, family time, emotional intimacy with your near and dear ones.
Shallowness, greed and dishonesty adorn the common caricatures of lawyers because law students allow the pressure of syllabi, and false notions about career to severe their connection with their inner feelings and sense of self
Most successful lawyers were neither at at top of the class, nor on law reviews to attain success in working lives
Participation in adversarial process should not be misconstrued as an imperative to prevail at all costs
Outcome of specific cases 'influence' success and reputation, but they do not 'determine' them.
The best personal attributes of law students are more important than their best skills or performances.
Who you are is more important than how you do something.
Only fools judge worth and achievements by the amount of money a lawyer earns, and even if in a social circle the majority happens to be such fools, your personal life is not open to being ruled by external democratic referendum. Your personal life depends upon healthy values and 'your' own personal value system. Trying to be a better man and a good lawyer provides a higher quality of life and state of existence than trying to be an immoral money-generating machine. This is a part of what they never teach you at law schools.
Click Here to Find Summer Associate Jobs on LawCrossing
As Krieger says, "law students often manifest extreme concern over how they may appear to or compare with others (including how their performance reflects on them). It is interesting to note that, of all the psychological scales reported in the Beck/Sales study, attorneys displayed the highest incidence of dysfunction in the area of "interpersonal sensitivity" a measure of insecurity specifically focused on the need to compare one's self with others. An astounding 35% of the responding attorneys were found to be distressed to the "clinical" level on this scale. One manifestation of this phenomenon may be the self-inflating posturing not uncommon among lawyers (and law students)--a sort of egotism that results from the sense that one needs to be better than others. In contrast, genuine self-esteem involves the sense that one is inherently good, without comparison with or reference to others, and regardless of whether one committed palpable errors that day."
Get well soon.
Reference:
Lawrence S. Krieger, "What We'Re Not Telling Law Students - and Lawyers - That They Really Need to Know: Some Thoughts-in-Action toward Revitalizing the Profession from Its Roots," Journal of Law and Health 13.1 (1998)
Click Here to View the 2015 LawCrossing Salary Survey of Lawyer Salaries in the Best Law Firms
About LawCrossing
LawCrossing has received tens of thousands of attorneys
jobs and has been the leading legal job board in the United States for almost two decades. LawCrossing helps attorneys dramatically improve their careers by locating every legal job opening in the market. Unlike other job sites, LawCrossing consolidates every job in the legal market and posts jobs regardless of whether or not an employer is paying. LawCrossing takes your legal career seriously and understands the legal profession. For more information, please visit www.LawCrossing.com.
Featured Testimonials
I really like how the site is layed out. It's very convenient.
Eric
Facts
LawCrossing Fact #62: Users of LawCrossing are closer to finding their dream jobs because LawCrossing is a multimillion-dollar database that is updated every day!
Do you want a
better legal career?
Hi, I'm Harrison Barnes. I'm serious about improving Lawyers' legal careers.  My only question is, will it be yours?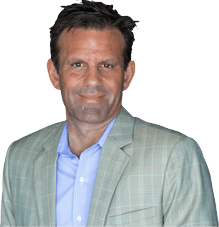 About Harrison Barnes
Harrison is the founder of BCG Attorney Search and several companies in the legal employment space that collectively gets thousands of attorneys jobs each year. Harrison is widely considered the most successful recruiter in the United States and personally places multiple attorneys most weeks. His articles on legal search and placement are read by attorneys, law students and others millions of times per year.
Success Stories
Out of all the other job boards I have used, LawCrossing was definitely the most impressive. I have received many job interviews from jobs I applied to on your site.
Mark Herskovitz Los Angeles, CA
Why You'll Love LawCrossing
Stay Ahead. Get your weekly career digest giving you:
the latest legal jobs
legal employment news and trends
career advice and more