Support PDF,DOC,DOCX,TXT,XLS,WPD,HTM,HTML fils up to 5MB
Third-Year Law Student Tochi Onyebuchi Contemplates Return to Home State After Graduation
(
113
votes, average:
4.2
out of 5)
What do you think about this article? Rate it using the stars above and let us know what you think in the comments below.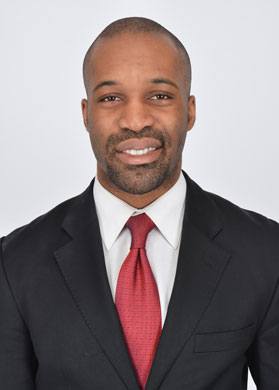 Personal Life
  Tochi Onyebuchi is a third-year law student at
Columbia Law School
and anticipates a May 2015 graduation. Although he has several areas of interest, Tochi is excited to pursue a career in project finance with a focus on public-private partnerships and sustainable energy projects.
Click Here to Find Law Student Jobs on LawCrossing
Tochi grew up in a blue-collar environment in a dying factory town. He is the oldest of four children, two sisters and brother. He has a proud mother who worked hard to maintain a cozy house and encourage her children, and from whom he derives his confidence. He looks at her example and is reminded that he has no excuse for anything less than excellence.
Tochi received his B.A. in political science from Yale University, where he graduated with distinction in his major, and where he was a Georg Walter Leitner International and Comparative Political Economy Fellow, Morse College Richter Fellow, Yale College Dean's Research Fellow, Outstanding Witness Award from the Yale Mock Trial Association in 2008 and 2009, Nationally Ranked Witness Award from the American Mock Trial Association in 2009, and recipient of the Afro-American Cultural Center Award for Academic Excellence in 2008 and 2009. He was also a member of the Ethnic Performers' Guild at Yale (starring as "Doaker" in August Wilson's "The Piano Lesson" in the Spring of 2006), Heritage Theatre Ensemble (and as the character of "Robert" in Harold Pinter's "Betrayal" in the Spring of 2007)
Tochi is a member of Saint Anthony Hall,
Delta PsiSigma
. At Columbia Law School, he was the treasurer for the Middle Eastern Law Students Association (MELSA), articles editor for the Columbia Journal of Race and Law, and peer mentor for the Law School. Tochi also participated in the European Law Moot Court where he advanced to the final round of the semi-finals in Lünd, Sweden.
Additionally, Tochi has been a volunteer for the Friends in Empty Spaces, currently headquartered in Wallingford, CT. The organization is committed to providing help to local youths suffering from substance abuse and mental illness issues by utilizing school counseling, after-school programs, and social medial awareness campaigns. During this time, he served on a small legal team that reviewed documents.
During the summer of 2013, Tochi interned with a prisoners' rights organization in the West Bank. He worked with and on the behalf of Palestinian Arab administrative detainees who had been denied due process during their arrest and subsequent military trials. Aside from his advocacy efforts, he was able to take advantage of a recently passed UK law regarding corporate responsibility in cases of manslaughter to search for new avenues for targeting multinational corporations for complicity in human rights violations.  
Click Here to Find Summer Associate Jobs on LawCrossing
When asked about his hobbies and personal interests, he said, "I love boxing, writing fiction including novels, short stories, and screenplays, as well as narrative non-fiction journalism."
Tochi's Academic Law Career and Future Aspirations
Why did Tochi go into law? "As a kid, sometimes when I had the day off from school, David E. Kelley's courtroom drama "The Practice" was always on TV. In those reruns, I'd see these people, especially Eugene (this massive, eloquent black man exuding dignity) wearing incredible suits and giving grandiloquent opening and closing statements. I believe that left an impression. Outside of that, however, I think the particular skills I've developed over the course of my life and the way I think about and conceptualize certain issues, and my love for and relative facility with writing, makes the practice of law seem like the most appropriate vehicle in which to affect whatever change I'm meant to affect. Whether of a policy nature, a public interest nature, an international nature or even a corporate nature, law seemed and still seems like the platform broad enough to launch into any one of those fields."
Since life can be hectic at times, he pointed out how he faces obstacles. "My writing has given me plenty of lessons in that regard. Whenever a short story submitted to a magazine or a novel submitted to an agent or small press publisher comes back with a rejection letter, well, that's been a pretty persistent obstacle. But loving what you do certainly helps, and if I didn't, I would not have had a novella published in a critically-acclaimed science fiction anthology back in 2011 and I wouldn't have had a novelette published in an esteemed science fiction magazine earlier this year. You keep going. Eventually, the form rejection letters turn into longer, more detailed rejection letters, and then, they turn into acceptances."
What are Tochi's key strengths and skills that he leverages to advance his career? "My international experience. Having spent extended periods of time in France, the Balkans, and the Middle East, I feel my interest in and facility with international affairs and international locales bears out. Speaking a foreign language helps. I also try to integrate my writing and storytelling abilities with appellate work and trial advocacy."
What are Tochi's aims and aspirations? "Ultimately, I would not mind winding up in the policy world. The intertwined issues of incarceration and mental health are particularly close to my heart. Any way in which I can help change the tenor of conversation on each of those subjects would leave me greatly fulfilled.  I would also like to get a novel published."
What are his key accomplishments? "Arguing before a nine-panel judge in English and French on national sovereignty and EU antitrust law during my 1L spring. Through my law clinic, which engaged in the challenging consequences of mass incarceration, I was privileged to work on a team that won a successful habeas corpus relief for client Scott Lewis, a man who had been unjustly imprisoned for 18 years on a charge of double murder. During this time, I conducted interviews at Rikers Island with inmates who had been victims of excessive force from correctional officers."
What is Tochi's most influential traveling experience? "One of the things of which I'm most proud is the collection of stamps in my passport. I've earned a six-week research tour of the Balkans for my senior thesis, studied Arabic in Morocco, spentten weeks in the West Bank doing prisoners' rights work, and discussed election monitoring methodology with West African Parliamentarians in Dakar, Senegal. But my most influential trip was a two-month sojourn to France during my junior year of high school. It was ostensibly to better our French, while teaching us some art history, French history, current social issues, and assorted subjects. But it was the first time, other than family trips to Nigeria that I'd been abroad, my first shot at relative independence and absolute immersion. I felt abject terror at having to conduct entire conversations in French, but overwhelming pride at eventually being able to do so."
Does he have legal role models? Tochi acknowledged:"Professor Robert Ferguson (George Edward Woodberry Professor in Law, Literature, and Criticism at Columbia Law School), he braided together my love of literature and my passion for the law while endeavoring genuinely to make me a better person. More than any professor has ever done for me. And perhaps the most enlightened elocutionist on the subject of American incarceration today"
What is Tochi's favorite quote? "Soyezréglédansvotre vie etordinairecomme un bourgeois, afin d'être violent et original dansvosœuvres." Gustave Flaubert (trans.: Be regular and orderly in your life like a bourgeois, so that you may be violent and original in your work.)  
Click Here to View the 2015 LawCrossing Salary Survey of Lawyer Salaries in the Best Law Firms
Summary: Tochi Onyebuchi is a third-year law student at Columbia Law Schooland anticipates a May 2015 graduation.
Featured Testimonials
The online application is really a good tool to save time.
Thomas
Facts
LawCrossing Fact #14: LawCrossing provides various features about or written by professionals from the law industry, ensuring that the advice is from seasoned professionals who know.
Success Stories

I was able to obtain my new job through LawCrossing. I love your service! Hopefully, I won't need your help for a while, but if I do, I'll certainly sign up again. I have already told others about your great site.