Summary: How to stay fashionable, on a budget, for Spring or Summer weddings.
With the snow slowly melting and the sun emerging, it's almost time for spring wedding season. While we all might enjoy celebrating those we love, or at least attending a fun party, wedding season comes with a few negatives as well. One of the biggest drawbacks to wedding season is the cost of attending a wedding, especially if you've been invited to more than one. Even if you're not in the wedding party or a family member, you still need to have something suitable to wear, as well as give a gift or more than one gift if you're invited to a shower as well.  
While buying one dress and wearing it to a couple weddings may work, it's not as feasible if the same people will be in attendance at multiple events. Men generally don't suffer from this issue as they can simply swap out a tie and wear the same suit. However, women's dresses tend to be much more unique and obvious. When you're in need of several dresses for wedding season but are working under a budget, it can be difficult to find dresses that are appropriate and classy while still being affordable. If this sounds like you, take a look at these twelve affordable wedding guest dresses for this spring. They are also great choices for summer:  
1.
Joss Floral Frill Detail Wrap Maxi Dress from BooHoo - $58
2.
Lavish Alice Bandeau Midi Dress with Bow Detail from ASOS - $95
3.
One Shoulder Ruffle Hem Midi Dress from from Sophie & Trey - $34.99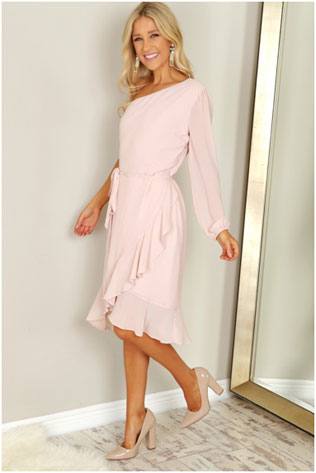 4.
Pleated Long Dress from H&M - $49.99
5.
Lace Dress with Scalloped Hem from JCrew Factory - $53.99
6.
PrettyLittleThing Bird Print Maxi Dress from ASOS - $48
7.
Long Satin Dress from H&M - $59.99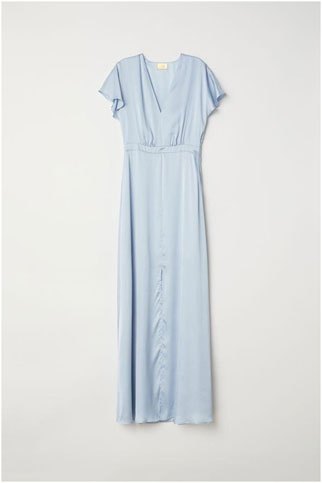 8.
Plunging Floral Wrap Dress from Forever 21 - $58
9.
MakeMeChic Women's Floral Pencil Dress from Amazon - $18.99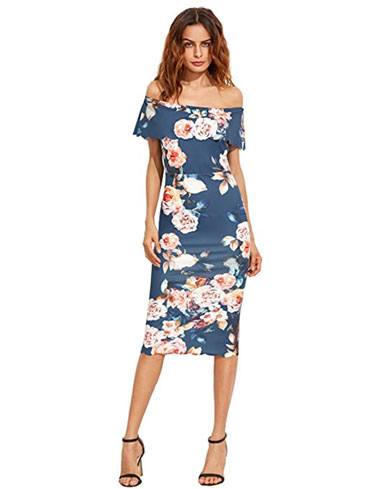 10.
Best In Bloom Blush Floral Print Wrap Dress from Lulu's - $56
11.
Striped Flouce Jumpsuit from Forever 21 - $45
12.
Adventure Seeker Navy Blue and Yellow Floral Print Maxi Dress from Lulu's - $68