Support PDF,DOC,DOCX,TXT,XLS,WPD,HTM,HTML fils up to 5MB
What to Do When You Are Not Where You Thought You'd Be in Life by Now
by Kathryn Wheeler
( 2 votes, average: 2.3 out of 5)
What do you think about this article? Rate it using the stars above and let us know what you think in the comments below.
Summary: Are you at a different place than you thought you'd be in your life right now? Find out what you should do if this is you in this article.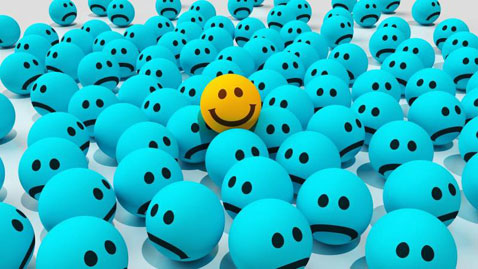 When you were growing up, even when you were in college, did you have a map of what you thought your life would look like? You'd get a job when you graduated doing something you enjoyed or working for a company you believed in, you'd get married at a certain age, travel, then buy a house and have kids by another age. Sound familiar?  
Not surprisingly, this "perfect plan" doesn't pan out for a lot of people, especially those in their 20's and 30's in this day and age. First, landing that job didn't happen right away, or hasn't even happened yet. You might have spent some time back at your parents' place, or renting out a small apartment with a roommate while trying to make ends meet. Maybe you had the chance to go on a great trip or two and spent your savings on that rather than a down payment on a home. Maybe you've dated everyone under the sun and just haven't found someone you see yourself spending the rest of your life with.  
You know what? That's completely normal.  
When you're a kid, even a college student, you have no idea what you'll want in your 20's and 30's. You don't know how your life will go, what opportunities will arise, who you will become, and what will end up being most important to you. You've probably changed your career path once you realized what you studied in college didn't translate to what you enjoy in the real world. You've probably put other life experiences ahead of home buying or having kids.  
Maybe you aren't living the life you'd imagined for yourself by this time in your life. That's okay. What really matters is that you're living your life in the way that brings you the most joy right now or the way that feels truest to who you are.  
Let go of the stress and anxiety you feel when you think you're "behind" everyone else or even on your own life plan. Times are changing and we all have our own life journeys. Have faith in God, the Universe, or whatever you believe in and know that you are on the right path for you. Put on those blinders and focus on finding happiness in where you are now and stop worrying about where you think you "should" be.  
You're going to be okay. You're doing great. Forget the milestones and live your life.
Featured Testimonials
Your company provides quality service, and I will certainly return in the future if I need to search for a position again.
Halley
Facts
LawCrossing Fact #1: LawCrossing is free for all students to use during the school year until they graduate.
Description
Part time Attorney The candidate responsibilities include case analysis and development, deadline m...
Location
San Francisco, CA
Description
Attorney Recruiting & Development Coordinator Responsibilities: Coordination of in-house training p...
Description
Corporate – Staff Attorney The candidate should have transactional experience in representing pub...
Description
This firm is often at the top of the list of prominent Boston law firms. Large and growing, these l...
Description
This firm is often at the top of the list of prominent Boston law firms. Large and growing, these l...
Testimonials

LawCrossing is great at picking up all of the legal listings everywhere across the internet. I could have gone to three different sites to search, but you had them all on your site. That was extremely helpful. LawCrossing is a one stop shop!

Eileen Baca-Penner New Mexico