The United States of America is celebrated across the world for having one of the most sophisticated judicial systems in the world. Every single day it provides hope and succor to those seeking justice and is a source of livelihood to law enforcement officers, lawyers, judges, government officials and thousands of attorneys working tirelessly in the hope of securing justice for their clients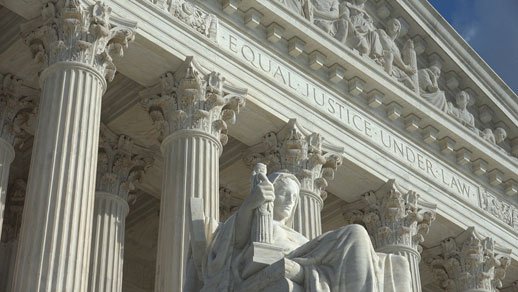 Click Here to Find Law Student Jobs on LawCrossing
What makes this legal system even more extraordinary is that it is able to cater to the diverse needs of a country and populace as big and diverse as the United States. One of the prime reasons why the legal system has been successful is a balanced and well-established chain of command: There are many separate federal courts that manage matters of federal law. Moreover, each state has its own set of courts that can cater to the specific needs of its area and people.
This article will attempt to tell the aspiring law student what the system is, how it works, what the different courts are and the fundamental basics of the American judicial system.
51 Courts:
In the United States, we have a federalist system of government. Laws are prescribed by both the federal government and the state governments. It might be said that there are 51 legal systems in the United States, one for each state and one for the federal government.
Want to continue reading ?
Become a subscriber to LawCrossing's Job Seeker articles.
Once you become a subscriber you will have unlimited access to all of LawCrossing Job Seeker's articles.
There is absolutely no cost!
Already a member? Login | Forgot your password