Support PDF,DOC,DOCX,TXT,XLS,WPD,HTM,HTML fils up to 5MB
What to Look for In Paralegal Training Courses
by Harrison Barnes, Managing Director - BCG Attorney Search

(
11
votes, average:
4
out of 5)
What do you think about this article? Rate it using the stars above and let us know what you think in the comments below.
A formal paralegal education is a new concept. Before approximately 1970, all paralegals were products of on-the-job training. Gradually, as the need for paralegals rose, more and more schools began offering programs. In 1987, when the U.S. Department of Labor named the paralegal profession as one of the fastest growing in the country, an explosion in paralegal education took place. Some of the fallout was good, and some was bad.
When schools began designing paralegal curricula, they were breaking new ground. The paralegal profession itself was not that old, and there was little guidance offered as far as what a paralegal was expected to know. Some schools leaned too heavily on clerical skills, and others tried to re-create an attorney's first year of law school. Some courses took two years to complete, and others claimed you could earn your paralegal "wings" in six months or less. As recently as 10 years ago, many attorneys sneered when potential paralegal employees proudly produced their school credentials. Because many of the programs were meaningless, the certificates that were earned were meaningless as well.
Today, with the assistance of such approving bodies as the American Bar Association and the guidance of organizations such as the American Association for Paralegal Education, legitimate paralegal programs have made great strides in the quality and relevance of their programs. Today, students can earn master's and bachelor's degrees as well as associate's degrees and certificates in paralegal studies.
If you are thinking about entering this field or if you are an experienced paralegal without a certificate or undergraduate degree, choosing a school or university that meets the demands of today's legal environment is critical. More and more employers across the country now require a B.A. or B.S. degree and a certificate from a reputable school. Your choice of paralegal programs can have a direct impact on what kind of job you land when you've finished.
What Types Of Courses Should Be Offered?
In its publication entitled "Core Competencies for Paralegal Programs," the American Association for Paralegal Education (AAfPE) states that in order to be a successful paralegal/legal assistant, a person must not only possess a common core of legal knowledge, but also must have acquired vital critical thinking, organizational, communication, and interpersonal skills.
AAfPE recommends that paralegal education programs incorporate courses that develop a student's:  
Critical thinking skills (problem analysis, logic, application of relevant legal authority);
Organizational skills (categorizing and prioritizing, efficient use of time);
General communication skills (reading comprehension, effective listening, writing and speaking skills);
Interpersonal skills (establishing rapport, diplomacy and tact, team work, ability to work with minimal supervision);
Legal research skills (use of law library, use of computer-assisted legal research, cite checking);
Legal writing skills (reporting results of legal research, use of appropriate citations, proper formats for correspondence and pleadings);
Computer skills (training in word processing, database and spreadsheet programs);
Interviewing and investigation skills (identify witnesses and potential parties, conduct and record interviews, gain access to public and private records);
Organization and operation of legal system (structure of U.S. legal system, source of law and its classification, procedures and functions of state and local courts);
Organization and operation of law offices (practice arrangements, functions of personnel, organizational and administrative procedures);
Paralegal profession and ethical obligations (duties, terms, ethics, prevention of unauthorized practice of law).
AAfPE also recommends that paralegal students are taught a background in four common practices areas: contracts, torts, business organizations, and litigation.
To grasp the above concepts and skills takes time and concentrated study. Some programs, such as the one offered by the UCLA Extension Attorney Assistant Training Program, require students to attend five days per week during the day in a very intense four-month program. The university also offers a night-time program, which continues for one-year. Entrance to the program requires students to take a test equivalent to the GMAT the evaluation test given to enter graduate school. Graduates from the UCLA program are sought after by the very best firms, and the school has a very high ratio of placements.
Call or write the schools that offer programs in which you are interested and ask them to send you a course catalog. The catalog will give you such information as entrance requirements (if any), the number of units necessary to complete the program, which classes are required and which are electives, and whether an internship must be completed. The school should offer an introductory course, a legal research and writing course, an ethics course, a course in business law or the U.S. legal system, computer labs, and courses in a variety of specialty areas. The more specialty courses offered, the better, as it will give you exposure to a wide variety of practice areas.
Other Earmarks of a Good Program Reputation
When performing your research on a school, there are other particulars to be aware of besides the curriculum. One is the school's reputation in the community. If the quality of the students coming out of the school is not high, attorneys will have very little respect for any certificate or degree you earn there. If you have any friends in the legal community, ask about the reputation of your target school. Word of a poor program gets around quickly. If you don't have anyone you can talk to, examine the school's course catalog. Some schools require a minimum grade point average or a minimum score on an entrance examination. These are good signs that the school is being selective about the caliber of the students who are allowed in.
Director of the Program
Another detail you should check into, if possible, is the background of the individual who is the director or administrator of the paralegal program. This person is responsible for selecting the curriculum, hiring instructors, advising students, choosing library materials, obtaining proper funding so that the program can have the supplies and support it needs, promoting the program to local attorneys to help with placement of graduates, and keeping on top of changes in the profession. In the best-case scenario, this person should be a full-time employee of the school, whose time is devoted exclusively to the paralegal program. The director should be a former practicing attorney or paralegal, so that he or she will have the background necessary to understand the peculiarities of the legal profession. When a school has such a person administrating its program, it means that the school is treating the program seriously. If, on the other hand, the program director is a part-time attorney, who still has a law practice on the side, or an administrator within the school who is responsible for several different divisions, it is an indication that the school is not completely devoted to turning out the best possible product. To get the information you need to evaluate your potential school's director, make an appointment to see him or her to discuss the program. While you are there, you can ask about the director's background.
Faculty Qualifications
The next bit of research you should do on your paralegal program is to find out the qualifications of the instructors who will be teaching the courses. Are they merely staff teachers at the college, who have no legal background? Are they attorneys? Are they paralegals? How many years of experience do they have? Some schools make the assumption that attorneys are the best instructors for a paralegal program. This may not necessarily be true. Some attorneys teach their courses as though they were recreating their law school classes. And although paralegals do need to know some of the things attorneys know, the paralegals' education should be more focused on procedures and practicality, rather than legal theory. Because some attorneys have no concept of the paralegal experience in the law firm, they are unable to give their students the special insights that a
paralegal instructor
can offer.
If the majority of the instructors in your target program are attorneys, at least try to ascertain whether they even utilize paralegals in their practice. Although this may seem elementary, you would be amazed how many attorney instructors are out there teaching future paralegals who themselves have never worked with one!
One of most successful teaching methods is to team an attorney with a paralegal to teach the class. The attorney can talk about the law and what she expects from her paralegal. The paralegal can discuss procedures and how to work smoothly with the attorney to accomplish their common goals of getting the work out and keeping clients happy.
During your meeting with the program director, inquire about the instructors and their backgrounds.
Student Services
Another test of a good program is whether there are adequate services offered for the students in such areas as orientation and counseling. Is there a student paralegal association in place? Is there an alumni association? Such organizations can create and foster a sense of closeness and unity among the paralegal students, both during their schooling and after. They can also promote the paralegal program in the community by organizing and sponsoring public service or charity events. These associations are often charged with the responsibility of providing continuing education to graduates of the program. Truly professional paralegals are willing to keep their skills honed by regularly attending continuing education seminars throughout their careers. Having a paralegal school that offers continuing education seminars for its former students is an enormous convenience.
Placement Assistance
No self-respecting paralegal program will turn you loose at the conclusion of your schooling with a certificate and a handshake. During your meeting with the program director, inquire into the efforts the school makes to help its graduates find positions in law firms, corporations, and government agencies. Ask what percentage of the graduates are hired each year.
Keep in mind that a good program director acts as a "salesman" of sorts, continually championing the program to local attorneys, arranging internships for the students, putting on job fairs, and planning any number of other promotions. Look for a director who is upbeat but realistic about the job market in your area. He or she should be able to give you an idea of your chances of obtaining a position right out of school and of what the expected salary range will be.
ABA Approval - Just What Is It Anyway?
The American Bar Association (ABA) is a nationwide voluntary organization for lawyers. The ABA has been approving law schools for many years. In 1975, the ABA's Standing Committee on Legal Assistants also began approving paralegal programs throughout the country. The guidelines for program approval are promulgated by the ABA in pursuance of its objective of being "vitally and actively interested in ways and means of extending legal services in the United States."
A paralegal program becomes ABA approved by complying with the ABA's strict guidelines for a number of years, followed by hosting a review team from the ABA, which comes out and inspects the school. Some of the requirements of the ABA include the following:  
Ethics must be taught.
An advisory committee to the program must be established, consisting of practicing lawyers, legal assistants, legal assistant managers, faculty and school administrators, and at least one member of the general public.
The program must stress understanding and reasoning rather than rote learning of facts.
The curriculum must be responsive to the changing needs of the legal community related to the use of paralegals.
The credits earned by the paralegal students must be transferable to institutions of higher learning.
The program must have a plan in place for evaluating and reviewing itself.
Students should be encouraged to acquire computer skills, and instruction in computerized legal research must be available to the students.
The program must be offered by a school that is institutionally accredited.
The paralegal program must require at least sixty semester hours, or the equivalent, composed of general education and legal specialty courses.
The program director and instructors must possess education, knowledge, and experience in the paralegal field.
The school should use a number of admission criteria for selecting students so that their success as paralegals can be reasonably predicted.
A well-organized plan for counseling and advising students and assisting graduates in securing employment must be in place.
Students must be allowed to participate in curriculum review and development and course and faculty evaluation.
The school shall either have its own library, containing a long list of required books, or access to such a library.
Graduating from an ABA-approved program has its advantages for new paralegals. First of all, as you can see from the preceding list, an institution that meets the ABA's guidelines is pretty serious about its paralegal program and is willing to spend the time and money to do it right. Also today, especially in larger cities, many employers are beginning to require potential paralegal employees to have certificates from ABA-approved programs. There are a few reasons for this: attorneys recognize the ABA name, since many of them graduated from ABA-approved law schools; and because the quality of paralegal programs can vary widely, attorneys have some level of comfort that they will be getting a qualified employee when they hire one from an ABA-approved program.
There is an important thing to keep in mind. Just because a program is not ABA approved does not mean it is not a quality program. The cost for meeting the ABA's requirements and maintaining approval is very, very high. Many schools simply do not have the budgets for it. Instead, using the ABA requirements as a guideline, the school brings itself into what is known as "substantial compliance" with the ABA's rules. In other words, the program meets all the requirements but does not have the expensive approval "sticker." You will get a fine education in a school with a program that is in substantial ABA compliance. Do your homework and make sure the program has the necessary components as described above.
AAFPE Membership
Another item to inquire about is whether the school you are considering attending is a voting member of the American Association for Paralegal Education (AAfPE). AAfPE was formed in 1981, and its members include institutions that offer paralegal programs, paralegal educators, and paralegal administrators.
Unlike the ABA, AAfPE does not approve programs. Instead, AAfPE assists schools by setting forth guidelines for choosing curricula, hiring instructors, maintaining facilities conducive to learning, and other areas for the proper management of the program. AAfPE promotes high standards for paralegal education and offers annual and regional conferences where paralegal educators can meet and learn ways to improve their programs. AAfPE has also established Lambda Epsilon Chi, a national honor society for paralegals and legal assistant students.
Another service provided to paralegal schools by AAfPE is the monitoring of the "real" world the attorneys, firms, and companies that hire paralegals. Through research, surveys, and other information gathering, AAfPE keeps up on changes and innovations in the paralegal field and disseminates that information to the educators. In this way, schools can adjust their curricula to keep pace with the changing marketplace. For example, it was AAfPE that first discovered attorneys were searching for paralegals who had more practical training, as opposed to theoretical training.
Only institutions that are ABA approved or in substantial compliance with ABA guidelines may be voting members of AAfPE. Schools that do not qualify as voting members may become associate members. AAfPE maintains a directory of its members.
Types Of Paralegal Programs
There are several vehicles by which you can obtain a paralegal education. The one you choose will depend on several things:  
Depending on where you live, you may not have much choice; there may be only one program in your area.
How much college education do you already have?
How much money can you afford to spend?
How much time do you have to complete the program?
What is the job market like where you plan to live and work upon completing your paralegal education?
What type of position are you hoping to obtain once you graduate?
Certificate Programs
Certificate programs are the most common, and usually the quickest way to obtain a paralegal education. These programs are offered by community colleges, four-year colleges, universities, and private, for-profit schools, such as business colleges. The cost and time of completion of these programs are all over the board. Some programs are as short as six months, and others take two years to complete, if done at night. Public colleges are usually the least expensive, while private schools can cost in the thousands of dollars. The programs offered in private schools and business colleges are often very structured. You must attend classes a certain number of nights per week and take classes in a certain order. Public colleges have a less rigid approach. If you only have the time and money to take one class per semester, you are free to do so. Some people have taken five years to earn their certificates, taking a class here and a class there.
The main reason these certificate programs are so popular is because they are usually offered at night to working people who are in the process of a career change.
Although you may be tempted to find the shortest program so that you can get through your training as soon as possible, in the long run it is best to measure the quality of the program using the steps outlined. Keep in mind that the longer the required course of study, the more information you will absorb and the more skills you will learn. You will be that much more prepared for your first job.
Associate's Degree Programs
Many of the colleges and universities that offer certificate programs will also award a two-year, or associate's degree upon successful completion of the required classes. In addition to the law courses that must be taken to earn a certificate, students must also have taken a certain number of units of general education classes, such as speech, health, English, and math. Because a broader education is required to earn an associate's degree, it is usually considered a step up from a certificate. Because the number of extra classes required for the degree is not onerous, it is well worth the additional time and expense to continue on with your education and earn that degree.
Bachelor's Degree Programs
In the past, few paralegals needed a baccalaureate degree to land an excellent position in a big firm. However, times are changing, and competition for jobs is growing. Many corporations and large firms insist on a four- year degree for new paralegal hires. A growing number of colleges and universities are offering such degrees. Most consist of two years of general education and elective coursework, followed by two years of upper- division courses in the student's major, paralegal studies.
Although the firms where you live may not require a four-year degree, it may be a good idea to plan ahead to what you will be doing 5 or 10 years after you have entered the workplace. Would you like to move up into management? Or maybe enroll in law school? If these possibilities are in the back of your head, a bachelor's degree will open up more doors for you than will a certificate or a two-year degree.
Master's Degree Programs
A very few colleges and universities offer postgraduate master's programs for paralegals. Although not necessary for the general workplace, such a degree would be helpful if you decide you would like to teach paralegal studies at the four-year college or university level.
Correspondence Programs
Home study programs in the paralegal field are available. At the time of publication of this book, no such correspondence courses qualified for either ABA approval or AAfPE voting membership. The reason for this is that a good paralegal education requires a lot of "hands on" training and exchanges between students and instructors and between students. Students in a course of home study would not receive the benefit of such communication. Correspondence courses may not give you the breadth and depth of training that you will need to be competitive in today's job market. If at all possible, explore other educational options.
Distance Learning
Along with the surge in use of the Internet, a new phenomenon has emerged: distance learning schools. Distance learning is defined as teaching- learning arrangements in which the teacher and student are separated physically. The physical separation of student and teacher requires the instructor to use a medium (usually electronic or satellite) to bridge the distance using, for example, computers, interactive videos and discs, telephony, instructional television, and cable television.
Today, there are hundreds of correspondence schools in the United States, operating entirely via the mail system or via a hybrid of mail and electronic media. As a result of improvements in educational technology, conventional mail-based correspondence schools will be displaced by Internet-based schools and programs. It is noteworthy that the Accreditation Committee of the American Bar Association approved temporary Distance Education Guidelines in April 1997.
Virtual education encompasses the delivery and acquisition of knowledge and skills through the Internet and the World Wide Web. Virtual education is, simply, education on-line; the broader notion of distance learning includes all learning in which the teacher and learner are separated, including on-line and "off-line" education.
Paralegal programs are only just beginning to find limited application in a small number of distance learning schools and programs. However, some observers predict that on-line or distance learning will hit the education field as hard as the Internet redefined the way we do business today. The International Distance Education Council claims, "There are currently 10 million students around the globe taking degree courses through distance learning." Major universities such as the University of Maryland offer a multitude of courses, including paralegal studies. At this writing, paralegal courses on-line are just emerging. We predict that by the time you are reading this book, on-line courses will have taken hold.
Beware The Fly-By-Night Schools
When the explosion in paralegal education took place in the late 1980s, the paralegal profession faced unprecedented popularity. Some people saw this as an opportunity to make a quick buck, training would-be paralegals. You may have seen advertisements for paralegal "schools" in magazines and newspapers that made outrageous claims, such as
"I make over $200,000 a year working at home part-time as a paralegal."
"How you can become a board-certified paralegal in only 8 weeks."
First, there are plenty of attorneys who do not make $200,000 per year. Second, there is no such thing in our knowledge as a "board-certified paralegal." And finally, no one, in our opinion, can obtain an adequate enough education to become a truly professional, legitimate paralegal in only eight weeks.
Being a paralegal is not some sort of get-rich-quick scheme. Assisting attorneys is a demanding, challenging, and extremely rewarding career. It takes a truly professional person to understand the intricacies of the law, remain calm in the face of crushing deadlines, reassure anxious clients, and keep attorneys free from annoying organizational details so that they can practice law.
Deciding Which School Will Meet Your Goals
If you have a choice of paralegal schools to attend, it may be a helpful exercise to think about the type of position you hope to get upon graduation.
If you dream of working in a large, prestigious firm:  
You normally need at least a bachelor's degree and a certificate preferably from an ABA- approved program. There are some regions of the country such as New York and Washington, D.C. that encourage "transition" paralegals those who eventually will end up in law school or grad school. In these positions, a certificate is generally not required.
If you live in a smaller town or would rather stay with a small firm or sole practitioner:  
An associate's degree in paralegal studies or a certificate from a good program is frequently required.
If you plan to get a government job  
You may need a bachelor's degree and a paralegal certificate from a good school.
If you plan to enter the military:  
College is preferred. However, find out from each branch what background is necessary. The military offers interesting training once you are in.
About LawCrossing
LawCrossing has received tens of thousands of attorneys
jobs and has been the leading legal job board in the United States for almost two decades. LawCrossing helps attorneys dramatically improve their careers by locating every legal job opening in the market. Unlike other job sites, LawCrossing consolidates every job in the legal market and posts jobs regardless of whether or not an employer is paying. LawCrossing takes your legal career seriously and understands the legal profession. For more information, please visit www.LawCrossing.com.
Featured Testimonials
I like LawCrossing as it has a very user friendly approach.
Steven
Facts
LawCrossing Fact #41: All LawCrossing users get 20% off resume-writing services from Resume Apple, a company that specializes in a variety of industries.
Do you want a
better legal career?
Hi, I'm Harrison Barnes. I'm serious about improving Lawyers' legal careers.  My only question is, will it be yours?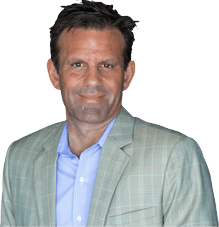 About Harrison Barnes
Harrison is the founder of BCG Attorney Search and several companies in the legal employment space that collectively gets thousands of attorneys jobs each year. Harrison is widely considered the most successful recruiter in the United States and personally places multiple attorneys most weeks. His articles on legal search and placement are read by attorneys, law students and others millions of times per year.
Success Stories
LawCrossing was probably the best legal board I have used. I liked the layout and it was user friendly. I tried to use another job board, but it was not user friendly and was kind of a pain, whereas LawCrossing was easy to use to find jobs. I really liked it. I would certainly recommend this site and service to my colleagues.
Stephen Kobza Tinley Park, IL
Why You'll Love LawCrossing
Stay Ahead. Get your weekly career digest giving you:
the latest legal jobs
legal employment news and trends
career advice and more