Support PDF,DOC,DOCX,TXT,XLS,WPD,HTM,HTML fils up to 5MB
The Absolute Necessity of Professional Integrity in Student Life
by Harrison Barnes, Managing Director - BCG Attorney Search
(
9
votes, average:
4.4
out of 5)
What do you think about this article? Rate it using the stars above and let us know what you think in the comments below.
Since you are studying at a law school, it is safe to assume that at some point of time you would be entering professional life, would like to gain admittance to a bar, and be engaged in the practice of law. It might also be safe to assume that you are well aware of professional integrity, as also aware about behavior that might be considered unprofessional, deceitful, or criminal.
Click Here to Find Law Student Jobs on LawCrossing
However, in the light of numerous past events, and some present ones, it seems many law students are under the impression that their obligation to maintain professional integrity begins only after they enter professional life, and anything goes as long as you are a student.
Nothing can be further from the truth, because with an alarming regularity, people are denied admission to the bar due to nonprofessional conduct committed as a student. In the information age, things have become stupidly easy to discover, and social media and obsolete privacy laws only add to the problems.
Recently, there was a lot of press coverage about two Berkeley law students beheading an exotic bird at a Nevada casino. While the process of law is going on, and the law students stand accused until proven innocent under the law, many are of the opinion that regardless of the criminal consequences, such nonprofessional conduct can affect their admission to the bar.
It was this general discussion on the Internet across various forums, which made me interested in the present topic.
A little search on the Internet and I stumbled upon a very recent opinion given on November 28, 2012 denying a candidate admission to the bar in Ohio. The incident is pretty exemplary and here it is:
Click Here to Find Summer Associate Jobs on LawCrossing
In
In re Application of Martin
, Slip Opinion No. 2012-Ohio-5427, admission to the bar was denied; though it was held the applicant may reapply to take a later bar examination.
The case of Ebonie Michelle Martin of Columbus, a graduate of Capital University Law School, 2011, involved several grounds out of which the first and third are of relevance to this article:  
The first point is on lack of truthfulness, and the opinion observes, "The panel and board first express concern about Martin's truthfulness based on her explanation that she had failed her real-property class during her first semester of law school because she had failed to place her assigned exam number on the exam. She claimed that she had written the number on the palm of her hand but that her sweaty palms had rendered the number illegible. The admissions committee's investigation, however, revealed that while Martin may have lost some points based on her failure to use her assigned exam number, she had also performed poorly on the exam."
The third area of concern relates to Martin's lack of truthfulness in her explanation of a 2008 traffic stop that resulted in her being charged with providing false information to a police officer to avoid a citation, driving with an expired driver's license, and failing to restrain a child in a car seat. Martin testified, and the police officer's testimony confirmed, that she had been pulled over because the officer believed that the windows of her vehicle were too darkly tinted—though she was never charged with an offense related to the window-tinting.
However, what really got in the way of her being admitted to the bar is that the panel and board believed the officer's version of the events as conveyed through his testimony and the report he prepared at the time of the traffic stop. Moreover, they believed that Martin had used her mother's name, birth date, and Social Security number in an attempt to avoid responsibility for driving with an expired driver's license.
Citing Martin's testimony concerning the false information given to the police officer during her 2008 traffic stop and her apparently false testimony about her purchase of the car, the panel and board expressed concern about her truthfulness. Based upon those facts, they submitted that Martin does not presently possess the character, fitness, and moral qualifications necessary for admission to the bar of Ohio.
You can find a pdf copy of the entire opinion here http://www.sconet.state.oh.us/ROD/docs/pdf/0/2012/2012-Ohio-5427.pdf
While, unlike celebrities of the entertainment world, you may not be under continuous scrutiny of paparazzi, you are under continuous scrutiny nevertheless, and your activities documented by automatic systems. So, things that pass by as insignificant, and of little consequence, can assume significance at the press of a button, because under the rule of law, while your good actions may not be documented, you can bet that each instance of deviation would make its way into the records. And, usually, inability to maintain professional integrity during student life can be catastrophic for your career.
CLICK HERE TO SEARCH JOBS IN OTHER STATES!
Click Here to View the 2015 LawCrossing Salary Survey of Lawyer Salaries in the Best Law Firms
About LawCrossing
LawCrossing has received tens of thousands of attorneys
jobs and has been the leading legal job board in the United States for almost two decades. LawCrossing helps attorneys dramatically improve their careers by locating every legal job opening in the market. Unlike other job sites, LawCrossing consolidates every job in the legal market and posts jobs regardless of whether or not an employer is paying. LawCrossing takes your legal career seriously and understands the legal profession. For more information, please visit www.LawCrossing.com.
Capital University Law School







Featured Testimonials
LawCrossing is a fantastic legal job website which is very well organized. Searching for jobs is no longer a pain.
Jennifer
Facts
LawCrossing Fact #216: LawCrossing is not supported by revenue from employers or recruiters.
Do you want a
better legal career?
Hi, I'm Harrison Barnes. I'm serious about improving Lawyers' legal careers.  My only question is, will it be yours?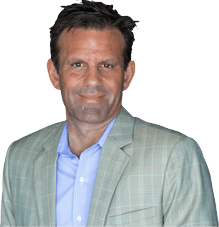 About Harrison Barnes
Harrison is the founder of BCG Attorney Search and several companies in the legal employment space that collectively gets thousands of attorneys jobs each year. Harrison is widely considered the most successful recruiter in the United States and personally places multiple attorneys most weeks. His articles on legal search and placement are read by attorneys, law students and others millions of times per year.
Success Stories
I came back to LawCrossing to search through the listings in my new job search because I had been able to get my last 2 jobs through using the site. I love the search capacity and filters. This is a very valuable service.
Jennifer Guidea Bloomfield, NJ
Why You'll Love LawCrossing
Stay Ahead. Get your weekly career digest giving you:
the latest legal jobs
legal employment news and trends
career advice and more