Support PDF,DOC,DOCX,TXT,XLS,WPD,HTM,HTML fils up to 5MB
How I Learned to Say No Early in My Career as a Lawyer
by Harrison Barnes, Managing Director - BCG Attorney Search
(
13
votes, average:
4.1
out of 5)
What do you think about this article? Rate it using the stars above and let us know what you think in the comments below.
If you are reading this article, then maybe you are in a position I was in about 20 years ago. Maybe not in the same position, inasmuch as, I never even aspired for a job, for I knew Big Law was never going to hire me. I had a law license, but had no idea how to go about things and become a lawyer. I had passed the bar, but deep down, I knew, I was only a lawyer in name and on papers.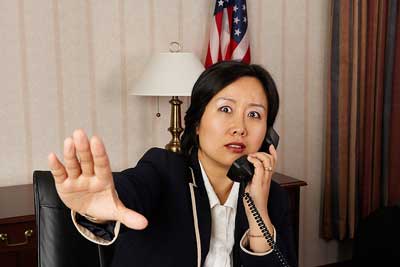 I did not have the connections, the dash, or the pedigree. Nobody cared about my JD certificate, and almost none cared about what was going to happen to me. I had no one in my family practicing law, no connections at court, and I was a full-scale introvert – meaning I had few friends, and even those whom I had, had no idea about the career track of a lawyer.
But I prevailed. I made mistakes. Big mistakes that still make me feel embarrassed when I think about them, but I worked, and learned, and made mistakes and learned, and learned that one happy client was worth a minimum of $100,000, over a small lawyer's career, even if he may be paying only pittance up front. So, having about 20 good and happy clients, even small clients, was great for a starter, because law practice grows and reduces in geometric progression.
I remember, I began my journey at the chamber of a great lawyer – one of the most well-known in my state, and also known nationally. From him, whom I shall not name, I received my first lesson of greatness.
It was on a Saturday evening that I first met the person whom I still take to be one of my greatest teachers. I had made a prior appointment over the phone, and waited with bated breath in the lounge outside his cabin, hoping to join his firm as an associate. He called me in after some time and graciously asked me to take a seat.
I must admit I still feel indebted that he even spared one minute to listen to what I had to say. But he did listen, and gave a full 15 minutes hearing to my blusters and efforts to prove my worth. He asked some questions, and also asked me whether I had some place or relatives to stay at New York or not. I replied to the negative. Then he told me with total candor that according to him, my only option was to seek work in New York. He was certain that I would never receive the appreciation that I deserved at the State bar. I was meant for greatness, I was meant for New York.
When I walked out of his chamber, I felt grateful that at least this one person had the intelligence to understand my worth. It took at least 72 hours for the fact to slowly sink in, that in fact, he had not only kicked me out of his chamber, but had also told me to my face, he wished I had been kicked out of the state. Only he did not say it explicitly.
That is greatness, and that is a great lawyer. Even when he would convey the most negative things, he would do it in a positive manner eliciting appreciation and resonating with the listener. That is what I learned on that evening. That evening, I learned how to refuse offers, proposals, and other things in the proper manner. I learned how to say no. And it saved me throughout my career. I used that lesson in almost every opportunity, not only to say no, but also in almost every situation – to say things in a manner where what I wanted to say was conveyed without any ill effect. That is what I learned the first time I was refused work as an associate. And it is a very important skill in the arsenal of a lawyer.
About LawCrossing
LawCrossing has received tens of thousands of attorneys
jobs and has been the leading legal job board in the United States for almost two decades. LawCrossing helps attorneys dramatically improve their careers by locating every legal job opening in the market. Unlike other job sites, LawCrossing consolidates every job in the legal market and posts jobs regardless of whether or not an employer is paying. LawCrossing takes your legal career seriously and understands the legal profession. For more information, please visit www.LawCrossing.com.
Featured Testimonials
My experience with LawCrossing was really very nice and satisfactory. I will be a regular part of its member-team.
Tara
Facts
LawCrossing Fact #183: Our "Daily Job Market News" allows you to be informed about key issues.