Support PDF,DOC,DOCX,TXT,XLS,WPD,HTM,HTML fils up to 5MB
If you are fraught with a legal problem and considering seeking legal help, you need to hire an attorney who will help you to come out of your legal problems. Once you have hired an attorney, set up an appointment with him and discuss all your legal issues freely and frankly with him. There are certain factors which must be taken care of while hiring an attorney.
The client must be satisfied with the amount of time allotted to him. The client must feel that the attorney is considering his problem seriously enough.




The client and the attorney must share a relationship of trust with each other. This helps to increase the comfort level between the two. Remember that a client needs to spend long hours with his attorney.


The client must make sure that the fees charged by the attorney suits his pocket.


The client can, if he feels like, inquire of the previous success of the attorney for determining his competence to handle his case.


The client should inquire about the time by when the case might get resolved.


The client may also inquire about the possible outcome of the results. He has the right to know whether the attorney is expecting success or failure, and how much chance there is of winning the case.
Caution to be maintained
Before hiring an attorney, the client must be very particular about making thorough enquiries. One can contact the bar council to see what reputation the proposed attorney has, whether there are any sanctions against him, etc. There are different kinds of attorneys whom a client should avoid hiring. There are many attorneys out there in the market who exaggerate their claims. They make fictitious claims about their experiences and qualifications through advertisements placed in websites and elsewhere. There are attorneys who are huge spenders. Their extravagant offices, large number of paralegals and support staff, expensive books, parking garages, and expensive sporty cars tend to impress clients but one should realize that all this extravagance comes from the pockets of clients who are dazzled into taking their services. There are also attorneys who handle too many cases at the same time without being able to concentrate much about any particular. Then there are cheap defenders, as seen against the huge spenders, who try to lure their clients with their meager fees. They are inexperienced attorneys not competent enough to represent you or even determine the amount of time that is required for each case.
Some attorneys are like plea machines. They almost always insist that the client plead guilty to whatever the prosecution claims without even looking into the actual strength of the case. They lack the courage, gumption, and ability to fight the prosecution and seldom take a case to trial. Some attorneys, however, exhibit just the opposite character and are infamous for their over-aggressive attitude. They don't believe in subtle negotiation, tactfulness or persuasiveness and instead always attack everybody they consider opponents. As a result, they end up losing most cases.
While hiring an attorney, ask them clearly if they would be with you personally, throughout the trial cases and court appearances. In case an associate has been appointed to look after your cases, make sure that you inquire about his qualification and experience.
The advertisements of the attorneys, especially who hail from small towns and cities claim that they are competent enough to handle every kind of legal problem, including issues of divorce, business dealings, trusts, estates, or criminal defenses, or any kind of legal issues can be solved by them. This is particularly common among the lawyers practicing criminal law. It is advisable to avoid them as a lawyer who deals with too many issues is unlikely to be an authority on any one.
Some attorneys may decorate their chambers with medals or certificates from elite
law schools
and colleges. But clients should not be fooled by these pointless emblems on the wall. Self exaggerations land a lawyer nowhere. The lawyer's work experience and their rate of success in the court room is what makes them competent and worthy in the market.
It is advisable to keep these points in mind before hiring an attorney. Your freedom, family, job and reputation depend on a case and a competent attorney that can ensure the best possible outcome for you.
Featured Testimonials
I will be eternally grateful to LawCrossing to enable me to take my first steps into the legal profession. Many thanks!
Jaclyn
Facts
LawCrossing Fact #187: We continuously expand our job database by relentlessly monitoring thousands of employer websites, job boards, and trade-organization websites.
Description
Staff Attorney The candidat will be responsible for representing Senior residents of County in a fu...
Description
Family Wealth and Tax Associate The candidate should preferably have 5-8 years of experience in all...
Description
Seeking a Family Law Associate with 0-7 years experience. The candidate will handle primarily family...
Description
Family Law Associate ( The candidate must have Strong academic record. Must be licensed to practice...
NOW TRENDING ON BCG ATTORNEY SEARCH
MOST POPULAR ARTICLES
Testimonial of the Week

I was able to obtain my new job through LawCrossing. I love your service! Hopefully, I won't need your help for a while, but if I do, I'll certainly sign up again. I have already told others about your great site.

Top Actively Interviewing Jobs
Employer: Stone Grzegorek & Gonzalez LLP.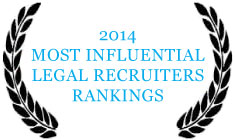 Job Search Tip
Think major social trends: aging population, education crisis, healthcare crisis, technology revolution, multiculturalism, women in the work force, rise in crime, homelessness. Trends mean opportunities.