Support PDF,DOC,DOCX,TXT,XLS,WPD,HTM,HTML fils up to 5MB
How Does a Law School Graduate Find a Job
by Silas Reed
Internships and Clerkships
The most frustrating thing for any recent grad is the fact that nearly all employers are looking for a candidate with experience.  But how do you get experience when you are fresh out of law school? Your quest for a
good job after law school
should begin when you are still enrolled.  You will find that internships will help you in many aspects of your job search.  To begin with, they will provide you with the experience that is necessary to be employable after school.  Second, it will give you an idea of what areas you would like to practice in (and also an idea of what areas you don't want to). This will help to narrow down the search.  And third, by working at an internship or clerkship during your school years, you will begin to establish relationships with professionals.  This will build up your references, as well as your networks, which are ESSENTIAL for finding a good job.  After all, experts say that 25% of job hunting is WHAT you know, and 75% is WHO you know!
Working Your Way Up
Perhaps you didn't have a chance to intern as a student.  It's not too late as a graduate.  It may be humbling to work at half the cost (or for nothing!) as a graduate.  But consider interning, or taking a lesser job (such as a secretary, etc) at a firm that you absolutely want to work for, but can't quite get hired on to. This is a good way to make connections that you would not otherwise be able to make, and it can give you a real edge because you will be able to learn the ins and outs of that particular firm. This will not only give you invaluable experience, but you will also gain a foot in the door and build contacts, so when an opening comes up, you are sure to be considered!
For more tips on getting a job after law school, see this article:
Top 10 Ways to Get Your First Job After Law School
Marketing Yourself
If you haven't already done so, begin authoring a
strong resume and cover letter
NOW! These papers may very well be the first impression that firms have of you and your skills. Regardless of what law school you attended, and what experience you have, if you have not marketed yourself well through your resume and cover letter, you may not be selected for an interview. Consider enlisting the help of a professional resume service, such as
Attorney Resume
. This company specializes in writing resumes and cover letters for attorneys, which allows you to focus on networking and finding places to send your resume!
Be Proactive
The adage, "the early bird gets the worm" applies to job hunting.  You don't have to wait to see if a firm is looking to hire. Make contact with the firm, and take your resume to them.  They may have an opening that they didn't "announce."  Or if they don't have an opening at the time, by taking a proactive stance, your resume will be at the top of the pile when a job opens.  This shows prospective employers that you are not shy, and that you take initiative - both great qualities in lawyers!
Searching for a job means that you may have to make yourself vulnerable, and the reality may be that you will get turned down several times before you get the big call.  However, taking risks can pay off in the end!
Find
Law Graduate Attorney jobs
on LawCrossing.
Featured Testimonials
I have found employment! Incidentally, I found the posting on your site. Consider me a satisfied customer.
Barbara B.
Facts
LawCrossing Fact #100: Location, location, location. Look for jobs in the places you want to be!
Location
Florham Park, NJ
Description
Labor and Employment Associate The candidate must have 2-4 years of labor and employment experience...
Description
Attorney IV (Administrative Law Judge) Duties: Preside over contested matters in administrative h...
Location
New York City, NY
Description
Associate Counsel - Labor/Employment The candidate will represent and defend the company in legal m...
NOW TRENDING ON BCG ATTORNEY SEARCH
MOST POPULAR ARTICLES
Testimonial of the Week

LawCrossing has the most listings of any job board I have used. It's actually a great site. The website had a lot of detail. It's nice that you don't have to go through a recruiter if you don't want to. You can actually contact the law firm directly for the positions listed. LawCrossing had a ton of great features.

Brian McMillan San Francisco, CA
Top Actively Interviewing Jobs
Labor and employment attorneys
New York City, NY
  We are working on a number of labor and employment positions for law firms in New York and New Jersey, at all levels ...
Employer: R. Singer Search LLC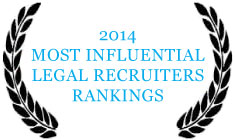 Job Search Tip
Consult. Companies are outsourcing everything from payroll to programming to advertising. Going in as an independent contractor can be a great way to get your foot in the door.