Support PDF,DOC,DOCX,TXT,XLS,WPD,HTM,HTML fils up to 5MB
How to Become a Patent Attorney
by Silas Reed
To become a successful patent attorney, you should remember the following suggestions and guidelines:
 
The first step to becoming a patent attorney is to have the requisite qualifications. You are required to have a law degree and to pass the state bar exam. This will give you the license to practice law and make you a patent attorney.
 
A strong background in the field of science and technology will be a powerful asset. Therefore, you should get a scientific or a technical undergraduate degree. Patent attorneys are required to understand all aspects of inventions and patents, and this degree will help you in doing that. You will be expected to understand the nuances of inventions so that you are able to make a quality application in applying for a patent on behalf of your clients.


 
Though it is true that people with engineering and science backgrounds do not need to go to law school to enter the field of patent law and can just pass the patent bar exam, they can only become patent agents. To become a patent attorney, it is mandatory to complete law school. Attorneys are certified to practice law; therefore, you will have to clear the bar exam to become a patent attorney. If you have to represent a client for licensing inventions, infringement claims, or copyright issues in the patent office, then you have to be a qualified patent attorney.
 
The position of a patent attorney requires specialization in the requisite field and one has to spend many years in education. Only then can you represent companies and individuals as a patent lawyer.
 
Therefore, if you are a patent attorney and have the same experience level as a patent agent, you would be earning a much higher income. This is true because patent attorneys are capable of protecting the patents of their clients in the court of law in addition to doing the work of a patent agent writing patents. Your earnings also depend upon the level of your degree. If you hold a Ph.D. or a master's degree in your field of specialization, then you will be earning much more as a patent attorney as compared to a person with a bachelor's degree.
 
Patent law requires individuals to possess many qualities, and successful patent lawyers are those individuals who are talented and creative. A successful patent attorney possesses an extreme desire to know and gain knowledge on an on-going basis, as he or she will always be involved in the cutting edge of development and research that is going on in the world. The patent lawyer will be exposed on a continuous basis to the exciting and new discoveries before virtually anyone else comes to know of them.
 
As a patent attorney, you should also develop a strong base for the language. A well-developed reading and reporting ability is a must for all practicing patent attorneys.
 
A patent lawyer should also have good communication skills, as it is very important in this profession to effectively communicate with different types of people.
 
While you are going to law school, it is also advisable to take courses in Trademark Law and Copyright. This will help you in fully understanding the regulations and information on international patents, which is a must for becoming a successful patent lawyer. A patent lawyer who seeks employment will get better pay in law firms as compared to those patent attorneys who seek employment in a university or Department of Technology transfers.
 
The level of experience of the patent attorney is also another factor that will make a difference in the earning capabilities. The previous position held by the patent attorney will be factored in the salary. The more years a patent attorney has worked in the area of patent law, the more companies will value you and accordingly the pay of the patent lawyer will be higher.
 
Science and technology business is one sector that really values the patent attorney, as they consider patents as the real lifeline of their company; therefore, this sector offers the maximum career opportunities for patent attorneys.
Featured Testimonials
With so many facilities in one place, LawCrossing is the best place to search for a job.
Rhys
Facts
LawCrossing Fact #61: Users find their dream jobs more easily when they use LawCrossing's "Advanced Search" feature.
Description
Patent Prosecutor / Patent Attorney The candidate must have 3+ years of experience in patent drafti...
Description
Patent Attorney/Patent Prosecutor The candidate must have 1+ year of patent preparation/prosecution...
Location
Walnut Creek, CA
Description
Docketing Specialist - Intellectual Property The candidate will handle maintenance of the firm's ...
NOW TRENDING ON BCG ATTORNEY SEARCH
MOST POPULAR ARTICLES
Testimonial of the Week

Out of all the other job boards I have used, LawCrossing was definitely the most impressive. I have received many job interviews from jobs I applied to on your site.

Mark Herskovitz Los Angeles, CA
Top Actively Interviewing Jobs
Waltham, MA
Senior Counsel – NE Siting Duties: Permitting gas and electric infrastructure projects before municipal boards, inclu....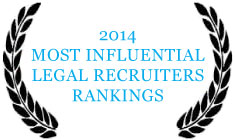 Job Search Tip
Always ask for a 90-day performance appraisal with salary increase built in.