Support PDF,DOC,DOCX,TXT,XLS,WPD,HTM,HTML fils up to 5MB
CLINTON SPEAKS OF BI-PARTISAN OPPORTUNITY IN AMERICA
by Kim Paton
As the crowd's ovation quieted, President Clinton immediately asked to be reintroduced as the 42nd President of the United States and the husband of New York's junior senator, Hillary Clinton. Then he began a nearly 40-minute lecture by thanking the college students who helped ensure that students were able to vote where they attend school in the 2004 election.
The election was a historic one—over half of registered voters cast a ballot, and about 10 million new voters registered. The Republicans were astonishingly successful in turning out already-registered voters. Although information is still being processed, it appears that about four percent of voters chose their candidate in the last 24 hours before the election; most of those people voted for President Bush because they were reluctant to change leaders in the midst of the situation in Iraq.
President Clinton said his greatest disappointment with respect to the election was the fact that many voters, especially evangelical Christians, cast their votes for President Bush on the basis of "moral values." He stated emphatically, "I do not believe that either party has a monopoly on morality or truth," and expressed concern that voters of neither major political party were informed enough about the issues. Before the Democratic party can win another national election, he indicated, Democrats need to feel comfortable talking about their convictions.
As examples, President Clinton pointed to gay marriage and abortion - issues that caused Senator Kerry to lose huge amounts of votes. Yet, he believes, if the senator had spoken more openly about his positions, those could have been issues that fell in his favor.
President Clinton described his own tactic of maintaining the Roe v. Wade trimester structure of legalized abortion, all while waging an aggressive effort to make abortions more rare. In the eight years he was President, abortions declined by nearly 25%; in the past four years, the number of abortions rose. As a result, the Democrats actually ended up with a more pro-life result than the party that currently speaks about the "culture of life."
Similarly, while in office, President Clinton signed the Defense of Marriage Act to leave the issue of gay marriage to the states (and religious doctrine), where it has been addressed for more than 200 hundred years. Yet, after one state court allowed gay marriage, Republicans "whipped into a frenzy" and called for a federal Constitutional amendment. Senator Kerry has actually indicated that he would support the proposed Massachusetts state Constitutional amendment to ban gay marriage, but he rarely spoke about the topic during the campaign.
Aside from these matters, President Clinton listed several other issues that were inadequately addressed during the presidential campaign: the national deficit rising in the face of two tax cuts; affordable healthcare, particularly for the uninsured; America's dependency on foreign oil; and homeland security. About these issues he quipped, "The good news is, I can say whatever I think. The bad news is that since I'm not President, nobody listens any more."
Despite his disappointment with what he saw as the Democrats' failure to engage the Republicans on these important issues, President Clinton indicated that there are great opportunities for "good things" to happen in the next four years if both parties work together. He spoke of the positive impact that a commitment to finding clean energy sources would have: increased domestic
job opportunities
and a cleaner global environment. He spoke of Yasser Arafat's health situation as providing an opportunity for Palestinians to unite and commit to peace. He spoke of the great ideological disparities between this nation's Founding Fathers, which ultimately led to a government that fostered and flourished with debate and ended up with the best of both worlds.
President Clinton noted that the historical reason that people support conservative candidates is that there is a "sense of everything spinning out of control." The fact that the world is more interdependent—in good ways and in bad—requires Americans to stop demeaning one another and start cooperating to take terror down and to remove the grievances of poverty, ignorance, disease, and absence of peace from around the world. Certainly, there are differences worth fighting for; but, in the end, our "common humanity will always matter more."
President Clinton answered several pre-submitted questions for about 45 minutes, largely on foreign policy, after he closed his lecture with the statement, "Remember, none of us ever have the absolute truth."
Featured Testimonials
I got a job! Thanks LawCrossing.
Amelia M.
Facts
LawCrossing Fact #109: With LawCrossing's industry-specific, sister Crossing sites, no matter what field of work you want to pursue, we've got relevant jobs.
Description
Overview:
The Senior Staff Attorney will litigate individual and class...
Description
Overview:
SPLC's Children's Rights Practice Group is dedic...
Description
Overview:
The Southern Poverty Law Center's Criminal Justice Ref...
Description
Overview:
This position could be located in one of several SPL...
NOW TRENDING ON BCG ATTORNEY SEARCH
MOST POPULAR ARTICLES
Testimonial of the Week

I came back to LawCrossing to search through the listings in my new job search because I had been able to get my last 2 jobs through using the site. I love the search capacity and filters. This is a very valuable service.

Jennifer Guidea Bloomfield, NJ
Top Actively Interviewing Jobs
Employer: Stone Grzegorek & Gonzalez LLP.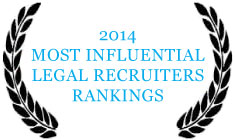 Job Search Tip
New management at one company points to openings at another. The new guy had to come from somewhere. Call to find out if that position has been filled.