As a child, Gay McDougall was banned from many public places in Atlanta. When she finished high school, McDougall was chosen to be the first black student to integrate Agnes Scott College in Decatur, GA. The small liberal arts college for women had a prim, genteel reputation for educating proper "ladies."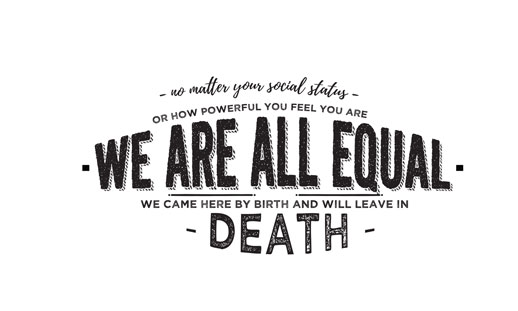 "It was very, very difficult and very lonely," McDougall, 57, said of her time at Agnes Scott.
McDougall said she endured racism every day at Agnes Scott in subtle ways. "It was not a situation where there were crosses being burned on the lawn or people getting violent." McDougall stated. "They weren't ready for me, and I wasn't ready for them."
After two years, McDougall said she felt she had "served her time," so she transferred to another small college in Vermont. She was looking for a way to build a career around
working for social justice and change
. She chose the law.
As executive director of Global Rights, a human rights advocacy group with offices around the world, McDougall tackles injustice on a global level. Global Rights fights for gender equity, helps Afghan women analyze and lobby for changes in the Constitution, and battles extremist laws and religious fundamentalism around the world.
But initially, McDougall was more interested in the U.S. civil rights movement. Her international perspective evolved, and she realized the core problems of social marginalization and poverty are universal.
After graduating from
Yale Law School
, she joined the New York corporate law firm Debevoise, Plimpton, Lyons & Gates. Corporate work was never a dream for McDougall, but she says it's important for human rights lawyers to understand "the other side."
She spent two years studying the ways of the other side. She was the only African American in the firm and one of the only women. Throughout her career and college years, McDougall was paying close attention to the liberation movements in Africa, particularly in apartheid South Africa.
She said she often felt marginalized in corporate America because of her race and gender, something that has helped her to understand the people Global Rights tries to empower.
McDougall joined the
National Conference of Black Lawyers
after leaving Debevoise. It was at the NCBL that she realized she could have a future in international human rights law. The NCBL had non-governmental organization status at the United Nations, and McDougall became the group's representative to the United Nations.
"Our focus there was on decolonization issues, liberation issues in Africa primarily. Now that's something that I'd been involved in and interested in for a long time," she said, adding that she had raised money for liberation movements since her college years.
At the United Nations, "I began to see that there was actually a profession that was sort of connected with this. I started to work with people at the UN on these issues. That's what eventually made me decide to go back to school and further my skills in international law, particularly human rights law."
She earned her LL.M. at the London School of Economics, and she has been executive director of Global Rights since 1994.
About 50 percent of Global Rights staff is comprised of attorneys. Global Rights is known for helping to create gender equity laws and assisting people to become lawmakers and lobbyists for issues of equality.
"We believe that change - sustainable change - really depends on people inside countries creating the demand for change," she said. Ultimately, we've got to focus on the capacity of helping people inside countries become effective advocates for change."
Once Global Rights sets up a field office, the organization is in for the long haul. In Cambodia, for instance, the Khmer Rouge killed many of the country's attorneys (and many other educated people). Others were chased into exile, leaving the country in chaos. Global Rights has been working for more than a decade training legal services staff until a new generation of attorneys can fill the void.
In the case of South Africa, McDougall worked from afar; she was banned from traveling to the country during apartheid. But when apartheid finally crumbled and South Africans voted in their first fully democratic election in 1994, McDougall was there. She was one of 16 commissioners appointed to the Independent Electoral Commission. Only five IEC members were foreign, and McDougall was the only American.
Interestingly, McDougall says the field of international human rights law is overwhelmingly female. She guesses that maybe women are better at seeing victory long term, as in the case of South Africa's liberation. Victory for
human rights lawyers
and activists often does not come after a six-week trial.
"We did win in South Africa, and that's what gives me the confidence that in these other places we will," she said.
McDougall spends much of her time traveling the globe. At home, she is most concerned about the U.S. government's decision to start locking people up without charge or trial, thus creating a culture of fear.
McDougall says she is "underpaid and overworked" but blessed that she chose to leave Wall Street.
"I can't imagine that I could have had a more exciting and satisfying career. This has taken me right to the frontlines of a lot of human dramas," she said. "I've learned that there is a lot of suffering in the world, but right there is where you find all of the people who have an amazing wherewithal to overcome suffering, so you walk away with a net gain, in terms of inspiration and hope."