Support PDF,DOC,DOCX,TXT,XLS,WPD,HTM,HTML fils up to 5MB
5 Dating Tips for People Who Hate Dating
by Kathryn Wheeler
(
1
vote, average:
2.4
out of 5)
What do you think about this article? Rate it using the stars above and let us know what you think in the comments below.
Summary: Studies have shown that the heart stops beating during two occasions. The first is when we are taking a test; and the second is falling in love.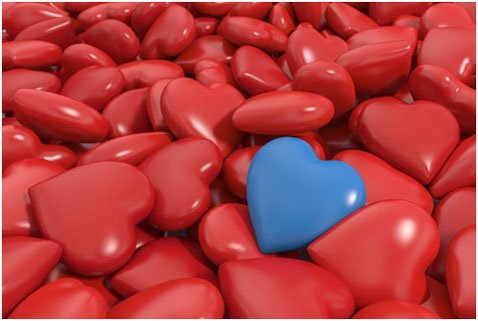 Let's be honest: dating sucks. Unless you're that one percentile who just loves dating for dating, the rest of us single folk would give anything to just be in a relationship already and skip the never-ending line of first dates. Dating can be time consuming, awkward, frustrating, confusing and make you feel helpless. Even when your friends set you up with someone, it can often make you question whether or not your friends know you at all.  
Not only is the process of dating exhausting but many of us feel like we may not be good enough as we are: we're either too involved in work or not fun and easy breezy enough, or we don't do enough exciting things. We feel like we almost have to put up a different persona because the simple fact that we're still single is evidence enough that there's something wrong with us.  
Unfortunately, life isn't something out of a Disney movie where your prince charming or princess will just come across you in the woods while you're singing a song that you both happen to know the lyrics to while woodland animals dance around. If only it were that simple. If you need to get out there and date but find yourself dragging your feet, here are a few dating tips to make the process more bearable or, heaven forbid, enjoyable!  
Don't tell yourself dating is hard. Let's be honest, the real battle here isn't necessarily making the time or finding people to date, it's all in your mentality. If you believe (or at least fake it till you make it) that dating is fun, then your attitude will reflect that sentiment. Start talking to yourself differently and the whole experience will be a lot more enjoyable. 
Try liking yourself more. Many of use fear dating because we don't think we're good enough or there's something we need to fix about ourselves before we get into a relationship. Write down things that you like about yourself, start small and eventually you'll get the ball rolling and find yourself smiling. Everyone is unique and when you focus on what's good about yourself, others will see that in you too. 
Look for positives, not negatives, in someone else. We're apt to look at someone's dating profile or even at them on a first date and start picking them apart. Well he has a receding hairline or he really likes biking and I hate biking, or she is wearing nice clothes - does that mean she's high maintenance? And what about the way she's clamming up? I've always heard to give someone three dates and that's because it takes time to break down barriers and really get to know someone. Unless there's a red flag right off the bat, give someone a chance and look for all the good things in them, just like you hope they are doing for you. 
Imagine what relationship you want, not what person you want. Many of us dream of our perfect significant other - what they look like, their hobbies, their sense of humor, etc. Instead of trying to create the image of who you're looking for, create an image of what kind of relationship you want. What do you want down the line? How do you want the relationship to make you feel? What kind of partnership do you see? Really take the time to sit down and work these things out because it will save you a lot of time in the long run. Rather than looking at the outside, these attributes are what hold a couple together for the long run. 
Be yourself. I know, I know, so cliche. But it's a cliche for a reason. You don't want to start dating someone with them thinking that you're different than you really are. Sure, playing to what you think someone else likes might get a second date, but do you really want a relationship where you have to be "on" all the time or one where you can just relax and be who you really are?
Featured Testimonials
LawCrossing is really good and it is doing pretty well and I would certainly love to join it again.
Misty
Facts
LawCrossing Fact #228: We offer a live support feature that allows you to chat live with a member of the LawCrossing team if you ever have any questions.