Support PDF,DOC,DOCX,TXT,XLS,WPD,HTM,HTML fils up to 5MB
How to Get our Kids to Eat Vegetables
by Kathryn Wheeler
(
1
vote, average:
4.5
out of 5)
What do you think about this article? Rate it using the stars above and let us know what you think in the comments below.
Summary: While it can be tempting to give up and serve macaroni and cheese every evening, kids are growing quickly and need all the nutrients they can get.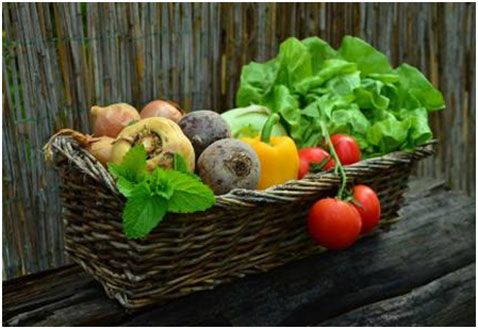 Getting kids to eat vegetables can be an uphill battle for any parent. Some kids have been averse to them their whole lives, while others will eat any and every piece of food you put in front of them until one day they are suddenly picky. While it can be tempting to give up and serve macaroni and cheese every evening, kids are growing quickly and need all the nutrients they can get.  
If your child is stubborn about eating anything resembling a vegetable, some strategies can help keep you sane while also getting your little one the nutrition they need. It's important to remember, however, that every child is different. See how they react to these strategies and adjust them so they fit your kid and your family best.  
Hide the veggies. While it's important that your kids learn early on that certain foods are good for them and to recognize various vegetables, sometimes they just won't eat them alone on their plate. To be honest, they'll probably pick them out of a dish as well. Try hiding vegetables by making smoothies with spinach or frozen cauliflower masked with berries as well. You can also make casseroles with pureed or finely chopped veggies in the sauce. Even try some healthy zucchini bread! 
Ask your child's opinion. Before you shop for the week or even before dinner that night (if you have a fridge full of options) ask your child which vegetable you should include in dinner. Be sure to say "which" so you're implying that there will be one. This tactic allows your child to feel in control rather than being forced to do something he or she doesn't want to do. 
Make them your sous chef. Make cooking fun by allowing your child to help you make the meal. When they feel proud of what they've accomplished and watch it be put together, they're much more likely to eat what you've made. Just seeing the new foods, like mushrooms or artichoke hearts, over and over will make them more normalized. Cooking them in different ways will also allow them to try something again that they didn't like before. 
Have family dinners. Not only are family dinners great for creating better relationships in your family and allowing your child to feel more seen and heard during a busy week, but they're also a way to get your child to slow down and eat their food. Bonus: they see you eating the same food as well. 
Make rules. If your child doesn't want to eat their veggies, tell them that's fine, but they won't get second helpings of anything else on their plate until they do. This may incentivize them to finish off their broccoli if it means they can have more of something else. 
Be patient. Kids go through phases. Your child might be in a particularly picky phase right now, and at that point, it's okay to stop pushing vegetables or even trying to serve them point blank, without hiding them at meals.
Featured Testimonials
The legal job postings are really genuine.
Kimberly
Facts
LawCrossing Fact #85: Because very few people know about many of the jobs on LawCrossing, users who sign up will be one step closer to finding their dream jobs.