Factors to Consider If You Want to Stay Practicing or Begin Practicing as a Lawyer
Popular television shows might lead you to believe that a lawyer's work revolves around courtroom dramatics. Movies also would have us believe that all law is trial law—with a few days put aside for a meeting with a client who's in jail. Nothing could be further from the truth.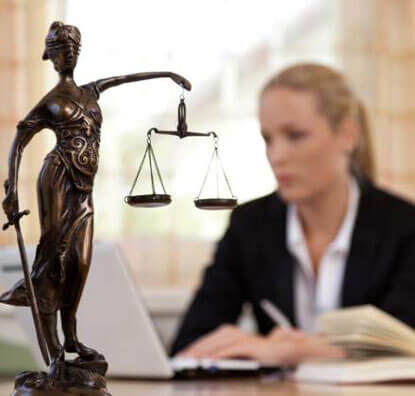 The great majority of a lawyer's work is done outside the courtroom. Many lawyers do not litigate at all. The point of a great deal of lawyering is to keep clients out of the kind of trouble that might bring them into the courtroom—and to the extent that the courtroom can be avoided, the lawyer is successfully doing his or her job. Despite the commonly held misapprehension that the lawyer is a litigious adversary, a lawyer is more often concerned with securing harmonious and orderly arrangements, and with avoiding and settling controversy, especially in regard to the drafting of contracts, wills, and other such documents. Legal skill and expertise often come into play in the necessary supervision of the complex relationships between human beings and their organizations— corporations, unions, cities, states, federal departments and agencies, cultural organizations, and international associations. Many lawyers preside over the financing and operation of business, both to ensure its operation in accordance with corporate law and to advance entrepreneurial goals.
Law school applicants often assume that they will go to work for a law firm following their completion of law school. However, a significant number of all lawyers practice outside of law firms. This includes those who work in private industry and for private associations; those employed by the government, including the judiciary; and those who work in public interest law or legal education.
Want to continue reading ?
Become a subscriber to LawCrossing's Job Seeker articles.
Once you become a subscriber you will have unlimited access to all of LawCrossing Job Seeker's articles.
There is absolutely no cost!
Already a member? Login | Forgot your password