Support PDF,DOC,DOCX,TXT,XLS,WPD,HTM,HTML fils up to 5MB
Former Virginia Governor and His Wife Convicted on Public Corruption Charges
What do you think about this article? Rate it using the stars above and let us know what you think in the comments below.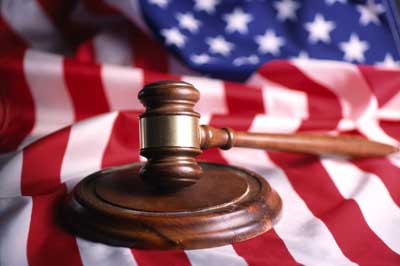 Summary: Former Virginia Governor Robert McDonnell and his wife convicted of public corruption charges.
On Thursday, a federal jury returned guilty verdicts against former Virginia Governor Robert F. McDonnell and former First Lady of Virginia, Maureen G. McDonnell for scheming to violate federal public corruption laws. Both of them were convicted of one count of conspiracy to commit honest-services wire fraud and one count of conspiracy to obtain property under color of official right. Robert McDonnell was convicted of 11 of 13 counts and Maureen of 9 counts brought against them.
Assistant Attorney General Leslie R. Caldwell of the Justice Department's Criminal Division said in a DOJ statement referring to McDonnell's relationship with a Virginia businessman, "In pursuit of a lifestyle that they could ill afford, McDonnell and his wife eagerly accepted luxury items, designer clothes, free vacations and the businessman's offer to pay the costs of their daughter's wedding. In return, McDonnell put the weight of the governor's mansion behind the businessman's corporate interests."
According to the evidence presented at trial, from April 2011 through March 2013, the McDonnells participated in a scheme to use the former governor's official position to enrich themselves and their family members by soliciting and obtaining payments, loans, gifts and other things of value from Star Scientific, a Virginia-based corporation, and Jonnie R. Williams Sr., then Star Scientific's chief executive officer. 
The McDonnells obtained the things of value in exchange for the former governor performing official actions on an as-needed basis to legitimize, promote, and obtain research studies for Star's products, including the dietary supplement Anatabloc.
Court records show the McDonnells obtained from Williams more than $170,000 in direct payments as gifts and loans, thousands of dollars in golf outings, and numerous other things of value.  The evidence further showed that the McDonnells attempted to conceal the things of value received from Williams and Star to hide the nature and scope of their dealings with Williams from the citizens of Virginia by, for example, routing things of value through family members and corporate entities controlled by the former governor to avoid annual disclosure requirements.
As part of the scheme, the official actions that Robert McDonnell performed included arranging meetings for Williams with Virginia government officials, hosting and attending events at the Governor's Mansion designed to encourage Virginia university researchers to initiate studies of Star's products and to promote Star's products to doctors and encouraging Virginia state research universities to initiate studies of Star's products, and promoting Star's products and facilitating its relationships with Virginia government officials.
Caldwell further said, "As Virginia's governor, Robert McDonnell and his wife turned public service into a money-making enterprise, abusing the Commonwealth's highest office to benefit a Virginia businessman in exchange for more than $170,000 in gifts and loans … The former governor was elected to serve the people of Virginia, but his corrupt actions instead betrayed them."
Featured Testimonials
LawCrossing was definitely worth signing up. Anyone in the legal job market certainly shouldn't be without it.
Felicia F.
Facts
LawCrossing Fact #217: LawCrossing is a revolutionary multimillion-dollar job research tool unlike any other.
Success Stories

I came back to LawCrossing to search through the listings in my new job search because I had been able to get my last 2 jobs through using the site. I love the search capacity and filters. This is a very valuable service.

Jennifer Guidea Bloomfield, NJ