Support PDF,DOC,DOCX,TXT,XLS,WPD,HTM,HTML fils up to 5MB
Eric Holder Asks Congress to Extend Tax Relief under MFDRA
(
3
votes, average:
3.3
out of 5)
What do you think about this article? Rate it using the stars above and let us know what you think in the comments below.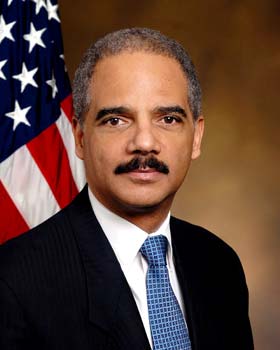 Summary: U.S. Attorney General Eric Holder said most restitution received by victims of mortgage fraud through settlements made by the DOJ may become taxable income if the Congress fails to act and does not extend the required tax relief under the Mortgage Forgiveness Debt Relief Act.
During his comments on the historic $17 billion settlement with the Bank of America, U.S. Attorney General Eric Holder came out strongly in favor of Congress extending the tax relief under the Mortgage Forgiveness Debt Relief Act of 2007. While the Department of Justice is securing big settlements, it seems most restitution received by victims of mortgage fraud will be taxable.
Pointing out that in the historic Bank of America Settlement reached this month, the bank has agreed to pay $7 billion in relief to struggling homeowners, borrowers, and communities affected by the bank's conduct, but due to Congress dragging its feet, the money received by homeowners will be taxable.
Holder said, "Unfortunately, because Congress has failed to extend a law ensuring that most of this relief would not be taxable income, this debt relief will create tax liability for many consumers … our settlement requires the bank to notify all consumers of the potential tax liability."
The Attorney General mentioned that the Department of Justice has secured a commitment from Bank of America to pay close to $500 million to defray some of the tax liability that would be incurred by mortgage fraud victims after they receive the payments.
"But," said Holder, "That is not enough. Today I also call upon Congress to extend the tax relief coverage of the Mortgage Forgiveness Debt Relief Act … Until Congress acts, the hundreds of thousands of consumers we have sought to help through our settlements … may see a significant tax bill just as they are beginning to see the light at the end of a dark financial tunnel."
The Attorney General also made it clear that the settlement with Bank of America does not preclude any criminal charges against the bank or its employees.
As part of this settlement, Bank of America has acknowledged that, in the years leading up to the financial crisis that devastated our economy in 2008, it, Merrill Lynch, and Countrywide sold billions of dollars of RMBS backed by toxic loans whose quality, and level of risk, they knowingly misrepresented to investors and the U.S. government.
Featured Testimonials
Thank you for your thoughtful emails, Nancy. They have been received with genuine appreciation and gratitude.
Liezel
Facts
LawCrossing Fact #86: Because very few people know about many of the jobs on LawCrossing, users experience less competition when applying for jobs.
Success Stories

I've used LawCrossing for years and I think it is terrific. The search features work very well and bring back extremely relevant results. I think it is exactly what it should be.

Karen Crupi Highlands Beach, FL