Support PDF,DOC,DOCX,TXT,XLS,WPD,HTM,HTML fils up to 5MB
I am a senior associate with about $80,000 in portable business. Is that good enough?
by Paul Danielson, Recruiter - BCG Attorney Search
(
126
votes, average:
4.7
out of 5)
What do you think about this article? Rate it using the stars above and let us know what you think in the comments below.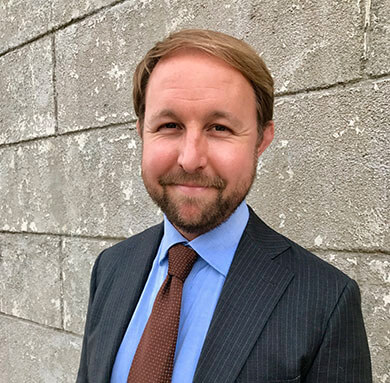 Question:

I am a senior associate with about $80,000 in portable business. Is that good enough?
Answer:
Most attorneys who have tested the lateral market within the last few years have quickly realized the importance of having a portable book of business. It is a huge feather in your cap if you are a junior or mid-level associate, and depending upon your practice area, it can be absolutely critical as a senior associate, Of Counsel, or partner-level candidate. That being said, not all portables are equal, and there are a lot of factors that ultimately determine whether your portable book is "good enough" for the type of lateral move you are trying to make.
Whether a book is good enough for a particular firm at your class level is something that will always be changing, so I'm just going to list and describe a few factors that will help you understand how hiring partners evaluate portable books so you can be realistic about your own.
PORTABILITY:
You may have a solid history of generating business at your current firm, but the most salient factor in terms of
marketing yourself to a lateral firm
is:
will your clients follow you
? You should have a reasonable sense of how likely it is that each of your clients will follow you to your new firm - if you have a $2M book, but only $800k of that represents clients that will stick with you (rather than with the general practice group at your current firm, which is often true of legacy clients or large clients where multiple partners share origination credit), you should be relatively upfront about that fact when marketing your candidacy.
BILLING RATES:
This ties in with portability - if you are a looking to bring your book to a new firm, will your client base balk at the billing rates required by the new firm? Similarly, you may be able to generate even more business from your existing portable clients with a lateral move to a firm that is still capable of servicing those clients' needs while providing a better value in terms of lower rates. You may even have prospective clients who like you and want to give you business, but can't afford your current firm's rates. This is something to consider, and can be a nice way to market your book to a prospective lateral firm if there is a lot of upside potential with more flexible rates.
HISTORY AND TRAJECTORY:
Hiring partners are going to look especially hard at your history of generating business, and how it meshes with where you are in your career. A firm is more likely to bring on a relative junior partner who has a more modest but growing book of business than a senior or legacy partner who sustained a large book for a decade or two but is now showing significant decline in business origination and generation. In other words, a junior partner with a $750k book that grew from $500k the year before may be perceived as potentially more valuable to a firm than a senior partner with a $750k book that shrunk from $1.5M the year before. Firms bring on laterals for growth, so showing an upward trajectory as a junior partner, or sustained business over the past couple years as a senior partner is key.
CROSS-MARKETING POTENTIAL:
Hiring partners will also look at the types of clients you service, and whether there is potential to cross market those clients to other groups in the firm. For instance, if you are a
labor & employment attorney
with an excellent relationship with a financial institution client, that may be a valuable client on a prospective basis to a lateral firm with a solid finance practice, even if you only generate a couple ten thousand dollars a year in L&E business. If you have a good relationship with the client's General Counsel or a C-Level executive, and can assist in pitching business to that client for the firm's other partners, that are more attractive than if the client solely generates business for you and your practice alone.
CONFLICTS:
Fairly straightforward - if your client base conflicts with the firm's existing client base, especially in the same practice group or sector, there may be major issues where one or the other client would have to be dropped, or would not be able to be serviced by the firm's full practice group. For obvious reasons, firms do not want to bring on new clients at the expense of existing clients unless there is major long-term upside potential.
The long and short of it is that you should be very familiar with the strengths, weaknesses, and composition of your current portable book, and this will put you in the best position to be able to effectively market yourself and your practice to lateral firms. There are plenty of firms who have a "minimum threshold" for business, but it really does go a lot deeper than that, and thinking about your portable book in a strategic way will help open up the maximum number of
lateral opportunities
to continue the growth of your career.
Featured Testimonials
LawCrossing is the regularly updated and that's what I like about it.
Michael
Facts
LawCrossing Fact #111: Read the stories of successful professionals in your field and find out how they got to the top! It can inspire you to pursue that dream job.
Success Stories

I was incredibly happy with the site. I thought it was very easy to use; had significantly more postings than any other site (or combination of sites); and provided a lot of useful information. (the number, and caliber, of job postings). Exactly what I was looking for – I have 5 years' experience and was looking for a lateral move or an in-house position, and that's exactly what I found!

Sarah E. Potter Louisville, KY