Support PDF,DOC,DOCX,TXT,XLS,WPD,HTM,HTML fils up to 5MB
I've Done IP Litigation – Why Won't Firms Look at Me for IP Positions?
by Paul Danielson, Recruiter - BCG Attorney Search
(
99
votes, average:
4
out of 5)
What do you think about this article? Rate it using the stars above and let us know what you think in the comments below.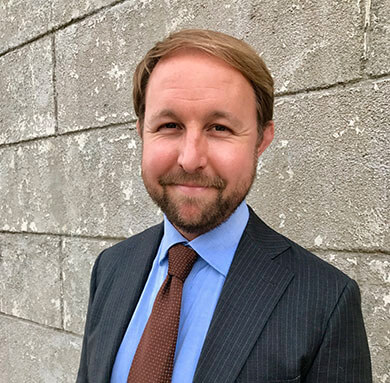 Question:

I've done IP litigation - why won't firms look at me for IP positions?
Answer:
I get a lot of inquiries from attorneys who are trying to make a lateral move to an IP group, and who are generally excellent attorneys, but cannot get a positive response from law firms from their resume submissions despite already having a substantial body of IP experience. Why is this? The overwhelming majority of the time, it is because law firms are very particular nowadays in their lateral hiring requirements for IP positions, and more specifically, they want to see technical degrees along with a law degree and solid experience.
Many attorneys are capable of doing solid IP work, whether transactional or litigation. However, you always have to keep in mind that the legal industry is first and foremost a client-driven market, and for IP clients, they want attorneys staffed on their cases who have
strong IP backgrounds
. They may want this because they want to be sure that any attorney staffed on the case will be able to converse fluently on technical matters with their employees or scientists, or because they do not want to risk an attorney from a non-technical background missing out on a crucial detail of a patent or other technical issue that might turn the case in their favor. There are many commonalities to litigation across the board, but as any good litigator knows, the details are extremely, if not ultimately, important to any given case, and clients want the reassurance in some form or other that their attorneys are eminently capable of representing their interests to the best degree possible. For lack of a better proxy, a technical degree is simply something a tech-side client will want to see.
Not just any degree will do. Instead, it must be a degree germane to the client's products and business. Thus, when a listing asks for a J.D. plus an undergraduate or graduate degree in Electrical Engineering, Computer Science, or Physics, the firm is going to insist on that credential from a lateral hire 99% of the time. Even if you have done substantial coursework in a particular area, if it does not have that discipline on the face of your degree, it is unfortunately tough luck in the vast majority of cases.
Again, it is not because you are not capable of performing very high-level IP work without a technical degree (ironically, quite a large number of IP partners and senior associates at prominent firms lack such a degree), but we are talking about the driver of lateral hiring and what firms and clients want to see right now.
If you are looking for a lateral IP position, this is good knowledge to have so that you can target your candidacy to the listings most likely to bear fruit, and not spend your time throwing your resume at listings seeking a particular credential you simply do not have. It is also a good thing to keep in mind if you happen to be a litigator at a firm and start working on IP cases even though you do not have a technical degree or background. If you enjoy the IP cases, and want to make that a part of your career going forward, you should likely consider doing everything you can to advance, develop a client base, and stick with your current firm, as your lateral opportunities in
the IP sector
without a technical degree will likely be minimal going forward.
If you're looking for IP litigation attorney job openings,
click here
.
Featured Testimonials
The daily updates sent by LawCrossing were a great help. I got a job which was exactly the type I wanted.
Emery
Facts
LawCrossing Fact #66: Users can easily locate jobs in their areas when they type in their zip codes before they search.
Success Stories

LawCrossing has the most listings of any job board I have used. It's actually a great site. The website had a lot of detail. It's nice that you don't have to go through a recruiter if you don't want to. You can actually contact the law firm directly for the positions listed. LawCrossing had a ton of great features.

Brian McMillan San Francisco, CA