Support PDF,DOC,DOCX,TXT,XLS,WPD,HTM,HTML fils up to 5MB
(
5
votes, average:
3.6
out of 5)
What do you think about this article? Rate it using the stars above and let us know what you think in the comments below.
We asked attorneys and legal professionals what they thought about the death penalty. The death penalty has been a hotly debated topic in the United States and we wanted to share legal onions with our readers.
---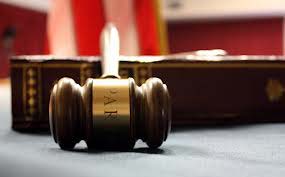 A few thoughts on the death penalty: - The death penalty is used in Texas. However, there is no accountability for prosecutors who abuse their power in their zeal to win a conviction at any cost. In Texas we suspend, fire, and sometimes charge police officers when they screw up. How many prosecutors have been fired or charged for cases where their sloppiness (I am being kind) led to the convictions of innocent people? None that I know of, and this needs to change nationwide. There is much talk about "mercy" and "forgiveness" regarding those who have been sentenced to death. This talk about forgiveness is morally suspect as well as intellectually lazy. Since the death penalty is reserved for the most severe cases of murder (and nothing less than murder), forgiveness is impossible. One can forgive a murderer for the pain they have caused them because of the murder of a loved one, but the murder victim is dead and can forgive no one. I could not forgive someone for murder any more than I could forgive someone for assaulting my neighbor. I have no claim to provide forgiveness for the harm done to others. When a society gets rid of the death penalty, the push for more and more leniency never stops. The next step is to get rid of life sentences, then long sentences, then anything less than ideal comfort in jail, etc. This is how a nation ends up with an Anders Breivik situation: he committed 77 cold blooded, premeditated murders in Norway. He will serve less than 100 days in jail for each murder, and is confined to a three room suite in a correction facility (complete with his own gym and laptop computer).
-Michael James Barton
---
"Abolishing the death penalty is a no-brainer. It doesn't deter crime. It costs more than life in prison without parole. It's not applied fairly. Unlike other sentences, if carried out, it can't be overturned if the legal system makes a mistake. And there's no greater example of big government."
I feel so strongly about this issue that I'm a board member of the Kentucky Coalition to Abolish the Death Penalty.
-Zach Everson
(Quoted portion above from Kentucky Coalition to Abolish the Death Penalty website)
Featured Testimonials
I like LawCrossing as it is a very comprehensive site.
Kathleen
Facts
LawCrossing Fact #30: LawCrossing provides superb customer service via telephone during normal business hours, in addition to email correspondence.