Support PDF,DOC,DOCX,TXT,XLS,WPD,HTM,HTML fils up to 5MB
Michael J. Wildes is One of The Nation's Most Influential and Successful Immigration Attorneys
by Nabeal Twereet Follow Me on Google+
( 139 votes, average: 4 out of 5)
What do you think about this article? Rate it using the stars above and let us know what you think in the comments below.
Professional Overview
Michael J. Wildes" alt="Michael J. Wildes" src="https://www.lawcrossing.com/images/articleimages/MichaelWildes_big.jpg" /> Michael J. Wildes is a managing partner with the leading immigration law firm of Wildes and Weinberg, P.C., in New York City and New Jersey. He specializes exclusively in the practice of U.S. immigration and nationality law. Mr. Wildes also serves as Counsel to Lincoln Center, the New York Cosmos, and two nationally acclaimed law firms as well as their distinguished clientele.
His father, Leon Wildes, established his boutique law firm in 1960. He is well known for his successful representation of
John Lennon
in widely publicized deportation proceedings. The circumstances of Mr. Lennon's proceedings have inspired a number of films and documentaries. More than fifty years since its inception, the firm continues to serve prominent American citizens and an international clientele. Wildes and Weinberg covers all areas of U.S. immigration law, which includes family-based immigration, permanent residence for qualified individuals, work permits, employment and investment-based immigration, asylum applications and every kind of temporary and permanent-type visas.
Wildes represents many directors, writers, performing artists, actors/actresses, models, art dealers, fine artists, athletes, race car drivers, literary agents, and curators. Some of his recent clients include soccer icon Pele, British famed artist Sarah Brightman, Miss Universe 2008, 2009, and 2010, as well as the staff and players of the newly resurfaced New York Cosmos.
As a former federal prosecutor with the United States Attorney's Office in Brooklyn (1989-1993), Wildes has testified on Capital Hill in connection with anti-terrorism legislation. He is internationally recognized for successfully representing several defectors who have provided information to the U.S. about national security that was difficult to obtain. Having represented the U.S. government in immigration proceedings, Wildes is a regular participant on professional panels. He is also a frequent commentator on network television and radio concerning immigration law as well as employer sanctions and compliance work. He is also a frequent legal commentator and analyst for network television regarding terrorist threats facing the U.S.
Wildes was appointed by the President of the United States to the District Appeals Board of the Selective Service System for the State of New Jersey. Mr. Wildes is of Counsel to the New Jersey State Law Enforcement Asian-American Advisory Committee; the National Police Defense Foundation; and the International Law Firm of Pavia and Harcourt. In the fall semester of 2007, Mr. Wildes taught Criminal Law at Bergen Community College and has been an Adjunct Professor of Immigration Law at
The Benjamin N. Cardozo School of Law
, Yeshiva University, since 2011. He served as a regular guest lecturer/panelist at several notable forums and institutions including New York University, Yale University,
Cardozo Law School
and
Brooklyn School of Law
.
Wildes served as Chair on numerous anti-terrorist policy and immigration forums including the Rutgers Eagleton Institute of Politics Forum on Immigration and Democracy. He is also a member of the acclaimed Committee on Present Danger (where he serves with Senator Joseph Lieberman and former CIA Director, James Woolsey); he is Chair of the American Jewish Congress' Committee on International Terrorism and Vice Chairman of Boys Town of Jerusalem. Frequently a judge in law school moot court and oratory competitions, he is a member of the B'nai Zion Board of Directors and a member of the Advisory Board for the Urban League of Bergen County. Mr. Wildes is a certified EMT; a member of the Englewood Volunteer Ambulance Corp (EVAC), the Hatzalah Volunteer Ambulance Corps in New York; and served for over 10 years (1982-1992) with the NYPD as an Auxiliary Police Officer.
After winning two terms on the City Council, Wildes was elected Mayor of Englewood, New Jersey in November 2003 and successfully won a second term in November 2006. Mr. Wildes has become nationally recognized in the Democratic Party as a leading fundraiser for Senate and Congressional candidates. He has helped raise money for Senators Edward Kennedy, Hillary Clinton, Joseph Lieberman, and many others. Senator Kennedy stated he had "high expectations" that Mr. Wildes will be joining them in the U.S. Congress in the future. The Democratic Leadership Council (DLC) voted him one of their "100 National Up and Coming Leaders to Watch."
In March 2012, Wildes decided to run for New Jersey's ninth congressional district, based in Passaic and Bergen counties and would have faced U.S. Congressman Steve Rothman and Bill Pascrell in the Democratic primary. Although Wildes eventually decided not to run, he supported Rep. Rothman in the Democratic primary.
He was born at Mt. Sinai Hospital in New York City and raised in Forest Hills, New York. He graduated with a B.A. Magna Cum Laude in Political Science from Queens College, City University of New York. He made the Dean's List and was awarded Honors in Political Science from the Division of Social Sciences. Mr. Wildes was also elected to Pi Sigma Alpha (National Political Science Honor Society). He earned his J.D. at Benjamin N. Cardozo School of Law. Mr. Wildes and his wife, Amy, are the proud parents of four children.
When asked about his hobbies, he replied, "I enjoy watching old movies in my spare time, especially ones starring Elvis (who I am told I look like) and Cary Grant." Mr. Wildes loves reading books involving espionage and military plots. Tom Clancy, one of his favorite authors, is also a former client. He also enjoys John Grisham's fiction as well as reading books on history and politics. Although he doesn't have a favorite restaurant, he claimed, "I will eat just about anything anywhere, as long as I don't have to cook it myself and its Sushi."
Mr. Wildes' Memories and Motivations
Did Wildes receive any awards or participate in any internship that influenced his decision to go into the law? "As a young boy, I looked forward to going to work with my father and as a result, I became interested in following in his footsteps. I was a congressional intern in 1984, loved each day."
Does he have a most memorable law school experience? "Meeting my wife in the Cafeteria."
Why did Wildes decide to become an attorney? "I wanted to work with my father, and since he was an attorney, I became an attorney."
So what is the best part of his job? "The clients. I enjoy meeting all different kinds of people and I am happy that I can help them on their journey to work or remain in the United States."
What is Wildes known for professionally? "I am known for getting things done. I have a knack for anything related to immigration and earning a client's trust by being transparent and communicating as needed. When you recognize that it's not just a file but your client's life journey: you feel privileged and react accordingly."
What area of the law is he most passionate about? "That's easy, U.S. Immigration and Nationality Law, it's what I do every day and night."
In regard to his strengths and his one weakness, Mr. Wildes acknowledged, "I work hard when I love what I do. My weakness is that I work harder when I don't like what I'm doing."
What does he think
about immigration law
in the U.S. today? What would Wildes change about it? "It's a broken system that doesn't reflect well on what our founding fathers (immigrants themselves) envisioned for our nation. Neither our homeland nor our economy remains secure until we reform our immigration laws and policies."
If he weren't a lawyer, what would he probably be doing? "I was always interested in law enforcement. If I was not an attorney, I would most probably be an FBI agent."
Where does he see himself in five years? "Working at something I love with people I respect."
What motivates Wildes to be an attorney everyday? "I love helping people and having an impact on their lives."
How does he want to be remembered? "As a proud Jew who loved America and tried to help others."
What Separates Wildes and Weinberg from Other Immigration Firms? Achieving Success on High Profile Cases and Being an Adjunct Professor of Immigration Law
What separates Wildes and Weinberg from other immigration firms in New York City? Wildes asserted:
"Despite difficulties currently being encountered in dealing with U.S. immigration authorities, we have maintained an extraordinary track record for success in our cases. In addition, our staff is multilingual and known for its experience and special expertise in processing each foreign national's case with nothing less than the highest level of professionalism. Furthermore, we have offices in New York City, Miami, and in Englewood, New Jersey. Calls and emails must be returned immediately and we service our clients 24/7."

Wildes has represented prominent clients. Does he have a case that stands out? Why? "Each client is special no matter what stock in life they were given or earned."
He is an Adjunct Professor of Immigration Law at Benjamin N. Cardozo School of Law and Yeshiva University. What motivates Wildes to teach? "My father taught the class for over 30 years before me. I grew up watching him prepare for each class with nothing less than enthusiasm and a love for the law. I want to help educate the next generation of immigration lawyers while at the same time keeping my skills fresh and up-to-date."
Being a Federal Prosecutor with the United States Attorney's Office in Brooklyn and Keeping America Safe from Terrorism
How has being a federal prosecutor with the United States Attorney's Office in Brooklyn helped Wildes' career? "It provided me with the ability to serve our nation, prosecute law breakers and help deport those who would cause us harm. I developed an appreciation and respect for those men and women who work each day in law enforcement, often in harms way: to protect our families and our nation."
How did Wildes become involved with Saudi Arabian diplomat (Mohammed Al-Khilewi) who defected after walking off with incriminating evidence of international terrorism and espionage? What did he learn from this experience? "International politics are frustrating and far from transparent. To end the war on terrorism we need to earn one another's trust; otherwise it will deteriorate even further. America can accomplish so much more with a pencil than a missile. That said, we still need to sharpen and keep both at the ready."
Mr. Wildes secured the cooperation of accused terrorist (Hani Al-Sayegh) implicated in the Khobar Towers bombing in Saudi Arabia - an atrocity in which 19 U.S. servicemen lost their lives. What did he learn from this experience? "I only helped him to expose supporters of terrorism (without fee on principle). Established and rogue support of terrorism must be eradicated."
How did he help shoebomber hero (Kwame James) who subdued Richard Reid, saving 197 passengers and crew members on American Airlines Flight 63? "We worked directly with then Senator Hilary Clinton and eventually secured his Green card and ultimately US citizenship. This privilege once at risk, finally awarded to a man who literally sat on a despicable terrorist to his own personal peril, saving almost 200 lives!"
Being a Successful Mayor, Running for Congress and Speaking Engagements
Wildes was elected Mayor to the City of Englewood from 2004 to 2010. What did he accomplish in both terms? Does Mr. Wildes prefer being a mayor or an attorney? "I prefer being a husband and father: By successfully knocking on hundreds of doors; winning four elections, and responding to hundreds of thousands of emails and calls from constituents and clients -- it made me a better listener and parent. It's ultimately all about working hard and earning trust. Hence my campaign slogan: 'Public Service. Public Trust.'"
In March 2012, Wildes decided not to run in New Jersey's ninth congressional district against Rothman and Pascrell. Why? "Politics."
Wildes regularly appears on professional panels and is a commentator on network television and radio in connection with corporate immigration law, employer sanction work and compliance. Will he continue his speaking engagements? "Yes, Each month I have many scheduled, and learn from every event/audience."
Wildes' Mentor and Mentoring Others, Pro Bono Work and His Goals
Does Wildes have a mentor? Is he a mentor? "I would have to say my father is my mentor. I continue to ask him for advice and seek his guidance. I believe
it is important to have a mentor
and therefore, I am willing to meet with aspiring immigration attorneys and let them shadow me for a day so they get a feel of what I accomplish on a daily basis."
Does he handle
pro bono work
? "Too many to cite. I can only say that I never let someone leave our office over a fee."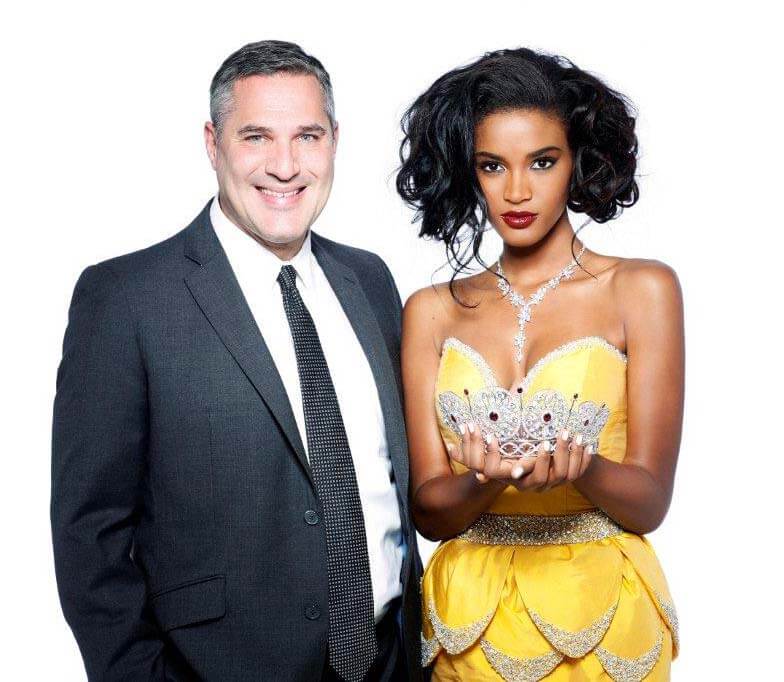 Does the New Yorker have goals? "Regardless of where I end up personally and professionally, my ultimate goal is to leave behind a legacy that my children can be proud of."
Featured Testimonials
LawCrossing is a great website and a great service. Thank you!
Megan
Facts
LawCrossing Fact #33: LawCrossing's articles have features that let readers comment on them, allowing site users to share their opinions and interact with each other.
Success Stories

LawCrossing has the most listings of any job board I have used. It's actually a great site. The website had a lot of detail. It's nice that you don't have to go through a recruiter if you don't want to. You can actually contact the law firm directly for the positions listed. LawCrossing had a ton of great features.

Brian McMillan San Francisco, CA