Support PDF,DOC,DOCX,TXT,XLS,WPD,HTM,HTML fils up to 5MB
(
1
vote, average:
2.4
out of 5)
What do you think about this article? Rate it using the stars above and let us know what you think in the comments below.
This has to be a first. The second concurrent event is that the rest of the nation seems to be coming together, having found a common denominator. Everyone wants Assange to report front and center on American soil, and it doesn't matter which state. Folks want him here and they want him here now. He has a lot of explaining to do, which is exactly why it's unlikely he'll ever breathe American air.
Many of the country's leaders, including Senators Clair McCaskill (D-MO) and Lindsey Graham (R-SC), are demanding that the international ''shadow'' (since he seems to be in hiding) be prosecuted. He has clearly compromised the nation, every principle it was built on, and more importantly, he has compromised the safety of every member of our nation's military. This is unacceptable. Senator Graham said on Sunday, ''I don't know what the cables may say, but we are at war. The world is getting dangerous by the day. People who do this are low on the food chain as far as I'm concerned. If you can prosecute, let's try''. Senator Graham said on Fox News early Sunday morning, ''Leaking the material is deplorable. The people at WikiLeaks could have blood on their hands''. Indeed they could. The way Assange got the information, what he's opted to do with it and the way he's done it are illegal.
McCaskill suggested he ''do a gut check about patriotism''. That's part of the problem, Assange has no sense of patriotism; he is not an American.
The New York Times posted ''
A Note to Readers – The Decision to Publish
'' on Sunday. In its piece, it confirmed it had received around 250,000 cables with the only condition attached that there be no publication of the leaks before November 29, 2010. The editors at the newspaper said they pulled many of the cables for publication and then submitted what was left to the White House in an effort to ensure no one was compromised. Unfortunately, it's just not that simple. That said, the Times has a point, at least to a small degree:
But the more important reason to publish these articles is that the cables tell the unvarnished story of how the government makes its biggest decisions, the decisions that cost the country most heavily in lives and money. They shed light on the motivations - and, in some cases, duplicity - of allies on the receiving end of American courtship and foreign aid. They illuminate the diplomacy surrounding two current wars and several countries, like Pakistan and Yemen, where American military involvement is growing. As daunting as it is to publish such material over official objections, it would be presumptuous to conclude that Americans have no right to know what is being done in their name.
Fair enough. Still, this does not lessen the severity of the problem.
International laws
apply and every effort should be made to find Julian Assange and prosecute him to the fullest extent of the law. It's the American way.
About LawCrossing
LawCrossing has received tens of thousands of attorneys
jobs and has been the leading legal job board in the United States for almost two decades. LawCrossing helps attorneys dramatically improve their careers by locating every legal job opening in the market. Unlike other job sites, LawCrossing consolidates every job in the legal market and posts jobs regardless of whether or not an employer is paying. LawCrossing takes your legal career seriously and understands the legal profession. For more information, please visit www.LawCrossing.com.
Featured Testimonials
The email alerts and updates on LawCrossing are very regular, a feature which is quite helpful. A well managed website!
Sophia
Facts
LawCrossing Fact #135: We have the most entry- and executive-level job listings out there. Period.
Do you want a
better legal career?
Hi, I'm Harrison Barnes. I'm serious about improving Lawyers' legal careers.  My only question is, will it be yours?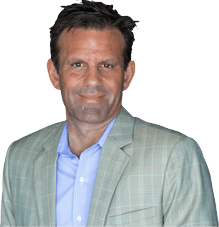 About Harrison Barnes
Harrison is the founder of BCG Attorney Search and several companies in the legal employment space that collectively gets thousands of attorneys jobs each year. Harrison is widely considered the most successful recruiter in the United States and personally places multiple attorneys most weeks. His articles on legal search and placement are read by attorneys, law students and others millions of times per year.
Success Stories
LawCrossing has the most listings of any job board I have used. It's actually a great site. The website had a lot of detail. It's nice that you don't have to go through a recruiter if you don't want to. You can actually contact the law firm directly for the positions listed. LawCrossing had a ton of great features.
Brian McMillan San Francisco, CA
Why You'll Love LawCrossing
Stay Ahead. Get your weekly career digest giving you:
the latest legal jobs
legal employment news and trends
career advice and more