Support PDF,DOC,DOCX,TXT,XLS,WPD,HTM,HTML fils up to 5MB
A Look at Lawyers as Mentors Today and Yesterday
by Harrison Barnes, Managing Director - BCG Attorney Search
(
2
votes, average:
4.1
out of 5)
What do you think about this article? Rate it using the stars above and let us know what you think in the comments below.
If you are a senior lawyer today, odds are you were mentored early in your career. When a fresh graduate started into the practice of law or moved to a new place to practice there was usually an older experienced attorney (Mentor) who taught the younger lawyer (Protege) the ropes in the courtroom and outside the courtroom. The Protege looked for the most experienced Mentor in the locale to take him into his tutelage where he gained know-how and became a seasoned lawyer.
Mentors would also help lawyers who were in transition from one field of law to another. The duty of the Mentor was to do whatever he needed to help the younger Protege be successful. Sometimes Mentors listened and responded to the Protege like a coach on the sidelines and other times they were right there in the game playing beside their Protege, helping them with their work. A Mentor was helpful in guiding Proteges with ethical decisions and closing the distance from; new guy on the block, to a capable mature lawyer.
Those were the old days to be sure. It was before billable hours when lawyers had time to teach both the practical and the ethical lessons which could only be learned in the field while practicing. Today the gods of economics overshadow the early days of Mentor/Protege relationships. A lawyer's time is valuable and must be spent in doing work that can be billed to clients. The extra time for mentoring is naturally squelched out of the equation in many
legal firms
today.
A young law graduate tells it the way it is today when entering the law firm as a new lawyer. After graduating from a prestigious law school in the early 1970's the new recruit felt a bit insecure about ''practicing law.'' Sure, he had practiced in clinics and mock trials, but he wondered if it would be different in the legal firm.
The Head of the Labor Department called the young lawyer to ask if the witnesses were prepared for the arbitration. He resounded with a ''Yes.'' The witnesses knew where to go and what time to be there. This was not what the Department Head meant at all. The new lawyer had at least a day to understand the meaning of ''witness preparation'' and get it done before the next day's appearance.
The young lawyer said in those early days he learned more about labor law from a senior attorney with whom he rode back and forth to hearings and labor negotiations. What were the issues in the hearings and which were important to the client's case? He was learning under the old method of being mentored and neither one recognized that it was happening. The young lawyer said he learned important lessons from his senior colleague on the case like procedural techniques. He learned that values needed to be a good lawyer meant ''integrity is not negotiable.'' Does this type of mentoring exist today in firms? The answer is probably yes if there is a code and a client to bill.
About LawCrossing
LawCrossing has received tens of thousands of attorneys
jobs and has been the leading legal job board in the United States for almost two decades. LawCrossing helps attorneys dramatically improve their careers by locating every legal job opening in the market. Unlike other job sites, LawCrossing consolidates every job in the legal market and posts jobs regardless of whether or not an employer is paying. LawCrossing takes your legal career seriously and understands the legal profession. For more information, please visit www.LawCrossing.com.
Featured Testimonials
LawCrossing was a great and a very easy to use service. I got a job through the website. Thanks a lot!
January
Facts
LawCrossing Fact #230: Have a question? Give us a call, and you can talk to our customer service representatives.
Do you want a
better legal career?
Hi, I'm Harrison Barnes. I'm serious about improving Lawyers' legal careers.  My only question is, will it be yours?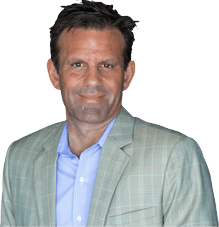 About Harrison Barnes
Harrison is the founder of BCG Attorney Search and several companies in the legal employment space that collectively gets thousands of attorneys jobs each year. Harrison is widely considered the most successful recruiter in the United States and personally places multiple attorneys most weeks. His articles on legal search and placement are read by attorneys, law students and others millions of times per year.
Success Stories
I was incredibly happy with the site. I thought it was very easy to use; had significantly more postings than any other site (or combination of sites); and provided a lot of useful information. (the number, and caliber, of job postings). Exactly what I was looking for – I have 5 years' experience and was looking for a lateral move or an in-house position, and that's exactly what I found!
Sarah E. Potter Louisville, KY
Why You'll Love LawCrossing
Stay Ahead. Get your weekly career digest giving you:
the latest legal jobs
legal employment news and trends
career advice and more