Support PDF,DOC,DOCX,TXT,XLS,WPD,HTM,HTML fils up to 5MB
June 2 2008 Legal Blog Roundup
by The Judge
But in the legal world, while those names are large, there are other blogs. Probably the most important blog (and certainly the most feared) is
Above the Law
. Ending up being torn apart on
Above the Law
is rapidly becoming large law firms' worst fear since that site is having a major impact on firm reputations.
The
Harvard Law Review
has also felt the wrath of the legal blogs, or "blawgosphere," recently. They published a student note which, needless to say, wasn't received well.
Above the Law
criticized it here. The
Volokh Conspiracy
chimed in as well. This is not new; the
Harvard Law Review
has had a series of stumbles recently.
But blawgs also highlight good news. Case in point: Merck's two appellate victories in the Vioxx product liability lawsuit swarm this past week were highlighted by
How Appealing
.
And then there is the legal commentary. From reliably far-left outlets such as Jurist's op-ed page (which called for Memorial Day to be honored by torturing practically the entire Bush administration) to sites such as
Bench Memos
, which is the
National Review
's legal blog (with posts like "This Week in Judicial Activism") and quite conservative, blawgs run the gamut of legal perspectives.
You can find odd stories in the blawgosphere, such as the story of the conviction of a man for assault with a dangerous weapon: a hedgehog. Or even the truly, truly odd: pre-bar exam advertisements for orgies to relieve stress. One presumes that attendees of the event likely aren't going to be on the side of Phyllis Schlafly, whose honorary degree from Washington University sparked a massive debate.
You have dry articles that are likely to put you to sleep (such as some of the stuff on
TaxProf
) as well as stories that highlight the misconduct of the legal profession (judges who don't allow bathroom breaks, for example).
All in all, however, the blawgosphere is a fantastic place to suit just about any taste!
Featured Testimonials
The job contact details are really very nice
Jason
Facts
LawCrossing Fact #58: Users of LawCrossing are one step closer to finding their dream jobs because LawCrossing has access to virtually every existing job.
Description
Continuing Education (CE) Instructor - Legal Assistant Specialist Duties: Responsible for conductin...
Description
Attorney DUTIES: Assists managers and directors in developing resource plans (e.g., identifying num...
Location
New York City, NY
Description
Associate Director - Compliance Counsel / Attorney The candidate will provide compliance legal supp...
Location
San Francisco, CA
Description
Knowledge Management Manager Duties: Identifies and works to implement firm approved knowledge mana...
NOW TRENDING ON BCG ATTORNEY SEARCH
MOST POPULAR ARTICLES
Testimonial of the Week

I came back to LawCrossing to search through the listings in my new job search because I had been able to get my last 2 jobs through using the site. I love the search capacity and filters. This is a very valuable service.

Jennifer Guidea Bloomfield, NJ
Top Actively Interviewing Jobs
Wenatchee, WA
Speidel Bentsen LLP is seeking a hard-working, bright and personable associate attorney with a demonstrated interest in ...
Employer: Speidel Bentsen LLP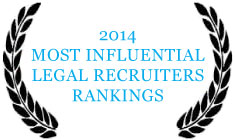 Job Search Tip
Just graduating or a recent graduate? Emphasize any experience that can be applied to a real job (summer jobs as a clerk at a law firm, editor of school newspaper, treasurer of student activity club).