Support PDF,DOC,DOCX,TXT,XLS,WPD,HTM,HTML fils up to 5MB
Which State Has the Most Difficult Bar Exam?
by Teresa Lo
(
1069
votes, average:
5
out of 5)
What do you think about this article? Rate it using the stars above and let us know what you think in the comments below.
Summary: Do you know which state has the most difficult bar exam? Find out in this article.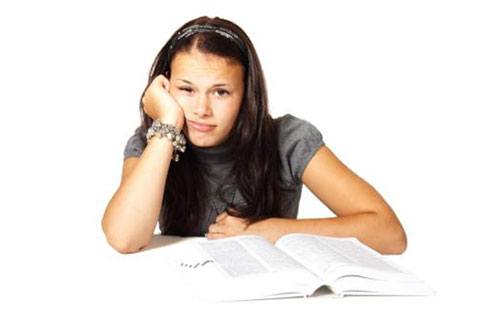 There's little doubt amongst current and already graduated law students, that the bar exam is one of the most demanding aspects of law school.
And yet, that "demanding aspect" can be subjective depending upon the state in which a recent law school graduate takes the exam.
In short, one state's bar exam may inevitably be more difficult than another state's bar exam.
Of course, that level of difficulty can have a direct bearing on a law graduate's ability to practice in the state of their choosing.
The bar exam is one of the most grueling experiences of an attorney's career, but apparently, some states' tests are easier than others. As Pepperdine Law Professor Robert Anderson succinctly put it: "How much do a law graduate's chances to pass the bar depend on which state's examination he or she takes? It turns out that the choice of state makes a big difference. Some states have bars you could trip over if you're not careful, and some are challenging even for the most elite test-takers."  
In 2013, Anderson made quite a stir in the legal community when he released
his ranking
of the most difficult bar exams. Using LSAT and GPA data from ABA-approved schools and statistics from each state's bar passage rate (except for Alaska, Delaware, and Washington DC), Anderson created a widely-read list that said California was the most difficult state to pass the bar, followed by Arkansas, Washington, Louisiana, and Nevada, respectively.  
Since Anderson's list was published, however, there have been changes with states' bar exams—mainly the implementation of the Uniform Bar Exam (UBE) which has thus affected rankings. With the UBE now in effect, which state has the hardest bar exam? Is it still California, and if so, why? It is noted that although the UBE is administered in over half the country, each state has different "cut scores," meaning that you can score a 140 on the Multistate Bar Examination (MBE) in one state and pass but if you had the same score in another, you'd fail. Thus, the factors of content and cut scores should be examined when determining what states have "easy" and "difficult" bar exams.  
What is the Uniform Bar Exam?
When Professor Anderson created his list of the hardest state bar exams, State Bars were considering implementing the Uniform Bar Exam (UBE) but had not yet done so. Flash forward to today, and the UBE has been adopted in over half of the United States' jurisdictions. (For a complete list, see the
National Conference of Bar Examiners (NCBE) official website
.) Since administering the UBE, states with notoriously hard bar exams such as New York have disappeared off many legal experts' hardest bar exams list.  
The UBE is coordinated by the NCBE and consists of the following components:  
The UBE is administered the same way in every participating state, and test-takers who pass in one UBE state can easily transfer their scores to other jurisdictions. For example, if you pass the UBE in Alabama, you may take your score and use to get a license in Wyoming.  
What States Have the Hardest Bar Exams?
The list of which states have the most difficult bar exams continuously change because states keep changing whether or not they will implement the UBE. However, as of publication, the following are the non-UBE states where it is notoriously hard to pass the bar.  
California: The California Bar Exam is infamous for its high failure rate, and it is well-known throughout the country for being one of the most difficult exams…ever. The exam tests on state-specific laws as well as portions from the UBE, and the state has the second highest cut score in the country. Dean Jennifer Mnookin from UCLA Law told LawCrossing that this high cut score basically requires students to get a higher "grade" than students in every other state besides Delaware.
Louisiana: Louisiana has a reputation for being difficult because the state has a unique legal system that candidates must know to pass. But what further baffles its test-takers is that it uses none of the NCBE tests such as the MBE or MEE, which even states not administering the UBE usually utilize. Louisiana's test is a tortuous 21 hours and is a blend of essays, short answer questions, and multiple choice questions. For the July 2016 test, only 66% of its test-takers passed.
Nevada: Nevada's pass rate for the February 2017 exam was 49%, earning it one of the worst rates in the country. The test uses the MBE and MPT, but what makes it hard for its lawyer hopefuls is the state-specific essay questions. The two and a half day long test also has a high cut score.
Virginia: Virginia has a high cut score, and its test could potentially quiz candidates on 24 topics for the Virginia essay portion. This is about 5 more than every other state, and it's this extra level of studying that makes Virginia one of the hardest bar exams in the country.
Arkansas: Arkansas' bar exam is administered over two days, and it is difficult because of its numerous state and local law-specific questions. While Hillary Clinton said the test was easier than the bar in Washington DC, it seems to stump everyone else. February 2016's test had an abysmal 51% pass rate.
Maryland: The Maryland bar exam uses the MBE and MPT, but test-takers tend to hit a wall when it comes to the state essay questions, which are heavily weighted. Proof of Maryland's difficult bar exam can be seen in the February 2016 test where only 53% of its hopefuls passed.
What States Have the Easiest Bar Exams?
While some states have reputations for kicking their test-takers' butts, other states have exams that are as close to a proverbial walk in the park as it comes. South Dakota has a reputation for being the easiest test in the country, followed by Wisconsin, which allows any graduate of a Wisconsin law school to automatically be admitted to the bar. This policy is known as diploma privilege.  
What States Have the Highest Bar Exam Cut Scores?
As mentioned above, each state, regardless of what kind of bar exam it gives, has a "cut score," which is the minimum amount needed to earn on the MBE's 200 point scale to pass. UBE-giving Delaware is the number one on the list, followed by California. Cut scores are another way to determine how difficult a state's bar exam is, not based on what you are tested on but how high you must score not to fail.  
"Cut scores indicate bar exam difficulty," legal watchdog Law School Transparency wrote. "Difficulty does not refer to how challenging a state's exam is—the scaling and equating process smooths over that variance. Difficulty refers to the chances a state will consider a person minimally competent to practice law in the state based on the same performance. A hypothetical test-taker could take the bar in two states and pass one and fail the other based on nothing more than both states' cut scores. Different cut scores reflect different views on minimal competence."
According to Law School Transparency, the following list is the top highest bar exam cut scores in the country:  
States with Highest Bar Exam Cut Scores
Delaware—145
California—144
Oregon—142
Nevada—140
Virginia—140
Idaho—140
Alaska—140
North Carolina—138.4
Rhode Island—138
Maine—138
Colorado—138
While Delaware has a higher cut score than California, California's bar exam is arguably the hardest in the country because more students take and fail the test. Dean Mnookin from UCLA explained why the cut score negatively affects students and why it needs to change.  
"California bar takers, as a whole, perform better than the national average on the multi-state exam. The lower-than-typical pass rate is NOT because they are less prepared or less capable than bar-takers elsewhere, but rather because of what the California bar currently requires in order to pass. It's like they require bar takers to run a 7 minute mile instead of an 8 minute mile — even though it's supposed to be a minimum competency test," Dean Mnookin said.  
"Right now, the California Supreme Court is considering whether to retain this atypically-high cut score, or whether perhaps to reduce it to be more in line with other states. There is absolutely no evidence that this high cut score produces better lawyers, or that other highly populated states like New York and Pennsylvania, with significantly lower cut scores, are licensing incompetent lawyers. So the reality is that this high cut score has a variety of clear costs and no clear benefits," Dean Mnookin added.  
Which Schools Have the Best Bar Exam Passage Rate?
Now that we know what states give the hardest tests, let's examine what law schools have the best bar passage rates. Internet Legal Research Group ranked all law schools based on their pass rates from summer 2014 and winter 2015, and the list turned up some curious results.  
Two Wisconsin schools had near-perfect pass rates, which seem obvious considering that all graduates from Wisconsin law schools are admitted to the bar. But what was fascinating about the list was that a school from Virginia, which was rumored to have a difficult bar exam, had an exceptionally high pass rate of 98%.  
Out of the ten schools with the worst pass rates, California dominated the list, and this is no surprise considering the state's reputation for having a difficult bar exam.  
Top 10 Law Schools with the Best Pass Rates
University of Wisconsin-Madison—100% (Wisconsin)
Marquette University—99.5% (Wisconsin)
University of Pennsylvania—99.3% (Pennsylvania)
University of Virginia—98% (Virginia)
Harvard University—97.3% (Massachusetts)
University of Chicago—97.3% (Illinois)
Yale University—96.4% (Connecticut)
New York University—95.7% (New York)
Boston University—95.4% (Massachusetts)
University of Alabama—94.8% (Alabama)
Top 10 Law Schools with the Worst Pass Rates
Southern University—55.8% (California)
Arizona Summit Law School—54.7% (Arizona)
Ava Maria School of Law—54.4% (Florida)
Liberty University—52.8% (Virginia)
University of the District of Columbia--52.2% (Washington, DC)
Whittier Law School—45.9% (California)
Mississippi College—45.8% (Mississippi)
Golden Gate University—45.1% (California)
Thomas Jefferson—60.2% (California)
Appalachian School of Law—33.3% (North Carolina)
Which States Have the Easiest Bar Exams for Foreign-Trained Attorneys?
When most people talk about bar passage rates, they are usually talking about first-time test-takers from ABA-approved law schools. These applicants can take the bar in all 50 states with no issue. However, this is not the case for foreign-trained attorneys. According to
The National Jurist,
foreign attorneys can take the bar in only 28 states, and they said that the following five states have the easiest bar exams. Each state requires the foreign candidates to complete an LL.M. at an American law school or a similar requirement, but the publication said that these states' process is easier than others.  
5 of the Easiest Bar Exams for Foreign-Trained Attorneys
California
New York
Washington
Wisconsin
Georgia
It is noted that while these tests offer a less difficult option for examinees, the bar exams are never truly easy.
The National Jurist
spoke to George Edwards, a law professor at Indiana University Robert H. McKinney School of Law in Indianapolis, who had this advice for foreign attorneys wanting to practice in the United States:  
"No U.S. bar exam is easy! LL.M. graduates and J.D. graduates both have to work very hard to pass!" Edwards said. "You might check the bar pass rate for non-U.S.-trained lawyers for states that interest you. For up-to-date bar pass statistics, check the websites of the bar authorities in those states. You might also check with the U.S. law school whose LL.M. program you wish to join, and find out what percentage of that school's non-U.S.-trained LL.M. graduates sit for a bar, which bars they sit for, how many pass the bar on their first or subsequent attempt, and how many never pass."  
"When assessing whether it is "easy" to become eligible for a particular bar, you might also consider whether you satisfy certain requirements already, or whether you can take steps in the future to cement your eligibility," Edwards continued. "States consider your background. Different states look to different aspects of your background to determine your eligibility to sit for the bar exam in their state."  
Conclusion
The difficulty of a bar exam can be judged on a few factors—the state's pass rate, the content of the test, and the state's cut score. If you have the option to take the test in an easier state than a harder one, hopefully this information can help you make an informed decision.  
However, because states continuously update their testing policies, make sure you check with your local bar if you have any additional questions.  
See the following articles for more information:
Featured Testimonials
The listings on LawCrossing are amazing. No other website comes close to being as good as LawCrossing.
Kevin
Facts
LawCrossing Fact #6: LawCrossing's database of job-seeking resources is always growing, ensuring that our selection will be greater each week.