Summary: Are you looking for the best paid legal jobs? Take a look at these lucrative legal practice areas that offer the highest pay today.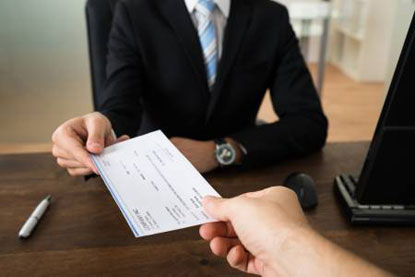 If you are one of many law students or recent law graduates who went to law school with the goal of earning a generous salary, there are certain lucrative legal practice areas you want to consider above others:
Complex Litigation
Corporate Law
Intellectual Property
Healthcare Law
There are, of course, many variables you should consider as you shape your legal career, including intellectual interests, job availability, lifestyle issues, and more. But if receiving a big paycheck is important to you, these four practice areas deserve a hard look as they offer the best paid legal jobs.
What factors affect attorney salaries?
Many factors come into play when it comes to attorney salaries. Among the myriad of factors that go into attorney salary calculation, here are the top factors that affect attorney salaries:
The kind of firm for which the attorney works
That is, whether it's a major international law firm versus a smaller or regional firm and the status of the attorney (equity partner, non-equity partner, head general counsel, regular in-house counsel, associate, etc.). These can have a real impact on even the best paid legal jobs.
Geographic Area
First year associates in top firms in major markets like New York City can earn $180,000 per year, for example, while the 2015 median salary of attorneys nationwide was only $115,820, according to the Bureau of Labor Statistics ("BLS"). Even if you work in a lucrative legal practise area, location can have a big impact on attorney salaries.
Want to continue reading ?
Become a subscriber to LawCrossing's Job Seeker articles.
Once you become a subscriber you will have unlimited access to all of LawCrossing Job Seeker's articles.
There is absolutely no cost!
Already a member? Login | Forgot your password