Support PDF,DOC,DOCX,TXT,XLS,WPD,HTM,HTML fils up to 5MB
Third Year Law Student J. Drew Knapic Plans to Practice Criminal, Animal, or Health Law in Massachusetts
(
35
votes, average:
4.2
out of 5)
What do you think about this article? Rate it using the stars above and let us know what you think in the comments below.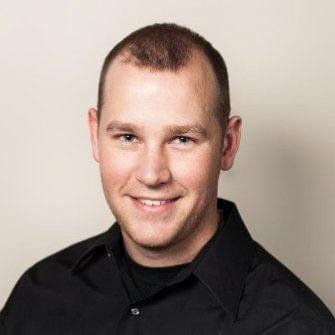 Personal Life
J. Drew Knapic is a third year law student at Massachusetts School of Law and anticipates a December 2014 graduation. Drew has had an extremely diverse employment background. He has worked as a personal trainer, emergency response, dog trainer, and in police departments. He plans to practice law in any field that incorporates his prior experiences.
Drew spent the majority of his younger years with his mother, twin sister, and grandmother. He shares his life with his mother, stepfather, and twin sister. Although his parents live mainly in Florida and his sister is married with a new baby, he strives to stay in close contact with them.
Drew received his
Bachelors of Criminal Justice
in 2010 and his Masters of Criminal Justice in 2011 from the University of Massachusetts Lowell. He graduated
magna cum laude
in both degrees and is an ongoing member of the Worchester County Reserve Deputy Sherriff's Association and the Community Emergency Response Team (CERT) in Holden, MA. In addition, he has interned with Worchester Police Department, Lowell Superior Court, and Lowell District Court.
Mr. Knapic has been an executive member of the
Student Bar Association
(SBA) for the past two and a half years and is a member of the Massachusetts
Bar Association
. He has
moot court
experience in motions preparations and arguments with different classes, as well as trial advocacy including both pretrial and post-trial arguments. Drew is a past member of Kaplan Bar Review for MPRE and past exams and a member of the Barbri Bar Review and will attend a class for
bar preparation
.
When asked about his hobbies and personal interests, he said, "I have worked as a personal trainer for several years and I am an avid fitness enthusiast. In the beginning my interests were focused mostly around improving my top sports, football and golf. It has become a hobby where I compete in different obstacles or competitions to continuously improve myself both physically and mentally."
Drew's Academic Law Career and Future Aspirations
Why did Drew decide pursue a legal career? "I have always been interested in the law and how the entire legal system functions. I initially went to college for criminal justice in hopes of becoming a police officer. That quickly escalated to a state police trooper, and then to the desire to become a federal agent. With all of my studying centered on the American legal system, I became more interested in the laws themselves as opposed to enforcing them. Additionally, my parents were divorced when I was rather young and the divorce process was interesting in its own way. It has been several years that I have wanted to become a prominent and influential member of the legal system. The most effective means to achieve this goal is to become an attorney."
He discussed his aims and aspirations. "I strive to make a difference in as many people's lives as possible. I am not as motivated by money as many others entering the legal field. Helping people and becoming a successful and meaningful figure in society is my main aspiration."
Drew also discussed his key strengths and skills that he would like to use to advance his career goals. "I am an extremely friendly person that is excellent at communicating with people of all education and professional backgrounds. In addition, organization has always been one of my strongest suits. I am a very determined individual who will never back down from a problem, regardless of its size or severity."
What are his key accomplishments? "I did not have the easiest childhood. I have had to overcome numerous obstacles and I am fervent of my ability to graduate with two degrees and am nearly finished with my third. I believe that my success can help many younger people who are living through different difficulties to see that with a positive outlook and pure determination you can truly overcome anything."
Family Matters, Travel, and Activities
What makes Drew stand out from his peers?
"I can almost guarantee that none of my peers have overcome the amount of trials and illness in my childhood to become successful. I am an extremely giving person and have not only worked to help pay for school, but have worked an equal number of hours as volunteering for the local fire department and as a service dog trainer. Everyone who when to school with me has seen me bring service dogs into class for training and socialization on numerous occasions."

Has Drew faced any obstacles in his life?
"I was lucky that the roughest years of my life were when I was young. Although this has changed my perspective because it made every other obstacle pale in comparison. My parents were getting divorced and had been fighting over custody of my sister and I, which is somewhat traumatizing for a ten year old. It was at that point that I was diagnosed with bone cancer in my spine. The treatment included several intricate surgeries, chemotherapy, and radiation therapy. There were unforeseen circumstances with every aspect of the treatment and I ended up sicker that any other patient receiving treatment. I had severe side effects that had never been seen, the worst was seven weeks in a coma during the summer of 2000. Halfway through treatment my father passed away without ever finalizing the divorce with my mother. I was able to attend his wake, but was too sick to leave the hospital for his funeral and was not allowed to attend. Through all of this I learned that the best way to look at life is that everything happens for a reason. As long as you keep a positive outlook on your life then nothing can really keep you down. I have since conquered the cancer and have been in remission for 15 years."

What are his most influential traveling experiences?
"I have been fortunate enough to travel to several different states and countries throughout my lifetime. The majority of the trips have been family vacations. Many of those were spent with relatives who are no longer with us. I will always remember the happy memories and fun times we all had together. Other trips were with my immediate family. These experiences were eye opening because I was able to see different countries and discover how various cultures function. My favorite trip was the Make-A-Wish cruise that I took with my family to Hawai'i. We did all kinds of outstanding excursions and my room was filled with treats and decorations every night when we returned."

What achievements would Drew like to share with our readers? "The one thing I am most proud of accomplishing in my life is surviving cancer. I have been a motivational speaker at various events centered on childhood cancer treatment and survivors. Helping people has always been something that I enjoy doing. Hopefully, once I have completed law school and my bar exam, I will be able to make an even larger influence as a more influential member of society."
What is his view on confidence? "Confidence is one of the biggest building blocks of life. If you are not confident in what you are doing then why would you bother doing it? The bottom line is that if you are working on something important and you are not confident in your abilities then your boss is going to replace you with someone who is able to more confidently perform those tasks."
Drew's favorite quote comes from his father:"Winners never quit and quitters never win." He also has a tattoo that says "
AutViamInveniamAutFaciam
" which is Latin for "I will find a way or I will make one."
Looking for a law clerk job as a law student?
Click here to access law clerk openings on LawCrossing
.
Featured Testimonials
LawCrossing has given me what I asked for. It is a very well defined process, I loved to use.
Aaron
Facts
LawCrossing Fact #78: Those who use LawCrossing are more likely to find jobs than those who don't because the site has the most up-to-date job listings on the Internet.
Success Stories

I was incredibly happy with the site. I thought it was very easy to use; had significantly more postings than any other site (or combination of sites); and provided a lot of useful information. (the number, and caliber, of job postings). Exactly what I was looking for – I have 5 years' experience and was looking for a lateral move or an in-house position, and that's exactly what I found!

Sarah E. Potter Louisville, KY