Support PDF,DOC,DOCX,TXT,XLS,WPD,HTM,HTML fils up to 5MB
Criminal Attorney Derek Hollingsworth Defends Clients in a Variety of Interesting and High Profile Cases
by Amie Peterson
(
35
votes, average:
4.2
out of 5)
What do you think about this article? Rate it using the stars above and let us know what you think in the comments below.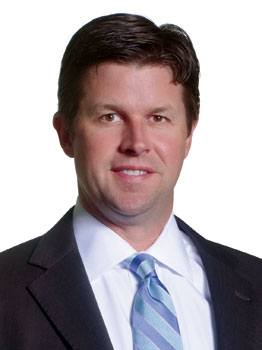 Professional Overview
Derek Hollingsworth is currently a partner at Rusty Hardin & Associates, LLP in Houston, Texas. He is fortunate enough to represent clients in a wide variety of interesting cases all over the United States. He has a lot of flexibility on the types of cases he chooses to work on, and he takes pride in working with bright, energetic, and fun people.
He recently represented Dr. Ana Maria Gonzales-Angulo, who was convicted and sentenced to ten years in prison for aggravated assault. Dr. Gonzales-Angulo was accused of lacing Dr. George Blumenschein's coffee with a sweet-tasting chemical found in antifreeze. As a result of her conviction, Ms. Gonzales has agreed to voluntarily surrender her medical license.
Mr. Hollingsworth maintains her innocence stating, "Like all of my cases, this case was incredibly important to me, both personally and professionally. Dr. Gonzales is a bright woman who dedicated her entire professional life to treating and curing breast cancer. Her conviction and incarceration is a devastating loss to the areas of breast cancer research and treatment."
What is the biggest case that Mr. Hollingsworth has worked on? There are many from which to choose, but one of his most memorable cases was the Roger Clemens case. He worked on this case from day one at his current firm.
Why is this case memorable? Mr. Hollingsworth states, "It was an amazing experience because it involved a United States congressional investigation and hearing, a public relations campaign, a
federal criminal investigation and trial
, and interesting civil litigation. To top it all off, Roger is an amazing person and great client."
Mr. Hollingsworth was born in Maracaibo, Venezuela. His father worked for Schlumberger and was based in Venezuela while he was born. He states, "I still have a Venezuelan passport with my baby picture on it." His parents divorced when he was very young and he grew up with his mom in Waco, Texas. His mother was a schoolteacher until her retirement.
He graduated with his Bachelor of Business Administration in Accounting from Baylor University in 1993, and he passed the CPA exam on his first sitting. Mr. Hollingsworth also earned his Juris Doctor,
magna cum laude
, from
Baylor University School of Law
in 1997.He graduated first in his class and was a member of the Baylor Law Review.
When asked about his wife, Lara, who graduated second in her class from Baylor Law School a year earlier than he did and now works as Of Counsel at the same firm, he said, "We argue in jest about who did better in law school. She contends that her GPA was higher than mine, which is true, but I remind her that we took only one class together in law school and I earned a higher grade!"
Mr. Hollingsworth Memories and Motivations
What did Mr. Hollingsworth accomplish after law school? "After I finished law school and completed a judicial clerkship for Texas Supreme Court Justice Pricilla Owen, I began working for a big law firm in Dallas (Hughes & Luce). While there, I had the opportunity to participate in the "lawyer on loan" program at the Dallas County DA's office. This experience allowed me to work full time as an Assistant DA while still getting paid by the Dallas firm. This lasted three months. After the first week at the DA's office, I came home and told my wife that I was going to quit my job at the big firm and work as a prosecutor at the DA's office. Luckily, she supported me. Shortly after my stint at the Dallas DA's office, I accepted a job at the Harris County DA's office. Although a lot of people thought I was crazy to leave the big firm money, making the jump from the big firm to the DA's office was the best professional move I ever made."
Does he have a most memorable law school experience? "When I learned that I was going to graduate first in my class, I did not tell any of my family because I wanted to surprise them. They learned about it when it was announced during my graduation ceremony as I crossed the stage to receive my diploma."
How long has Mr. Hollingsworth been an attorney? "Since 1997."
Why did he decide to become an attorney? "The short answer is that I wanted to help people. I am an only child who was raised by a single mom who taught school and worked side-jobs to support us. I wanted to make her proud."
Where does Mr. Hollingsworth see himself in five years' time? "I hope to continue to represent clients in a wide variety of legal matters that involve some of the most important events in their lives."
What motivates him to be an attorney every day? "The people I work with and the clients I help."
How does Mr. Hollingsworth want to be remembered? "As a good husband and father and as a talented, smart, and
ethical trial lawyer
."
Pro Bono Work, Non-profit Organizations and Mr. Hollingsworth's Goals
Does Mr. Hollingsworth handle pro bono work? "Yes. I actually head a committee for the Federal Bar Association, Southern District of Texas Chapter. This committee provides volunteer lawyers pro bono to pro se litigants in prison who wish to pursue
civil rights cases
. I personally tried a civil rights case last year in federal district court on behalf of an indigent prisoner."
Is he involved with any non-profit organizations? "I have three kids. My wife and I do a lot of volunteer and fundraising work for their public school. I also volunteer to coach all of their sports teams."
What is Mr. Hollingsworth's family life like? "I have three awesome kids. My oldest is a girl and she just turned 12. She's an amazing student and a gifted soccer player. My middle son is 10 and he's a math wiz and plays football, basketball, and baseball. Our "baby boy" is now 7 and he's the family comedian. He's very bright and incredibly funny!"
Featured Testimonials
The superb presentation of LawCrossing arrests one's attention and interest beautifully. All in all, a great site!
Melissa
Facts
LawCrossing Fact #225: The "My Hotlist" feature allows you to save jobs and look them over at a later time in case you're not sure about a position or don't have the time to apply immediately.
Success Stories

LawCrossing is fantastic! When I am looking for a job, it is the first place I come to. The service is very good and I enjoyed the emails. LawCrossing has more jobs and it is more tailored. Other sites gave a lot of irrelevant results. Your site may have a great algorithm, but it felt like an actual person choosing jobs they felt would be good based on my search. I will always recommend this site!