Support PDF,DOC,DOCX,TXT,XLS,WPD,HTM,HTML fils up to 5MB
(
108
votes, average:
4
out of 5)
What do you think about this article? Rate it using the stars above and let us know what you think in the comments below.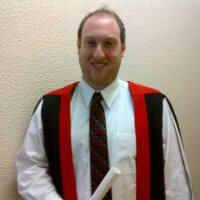 Professional Overview
Brett Lockwood owns and operates
Lockwood Paralegal Firm
in Ontario, Canada. He is a licensed paralegal with the Law Society of Upper Canada. Mr. Lockwood is also a member of the Paralegal Society of Ontario and he has been an appointed Commissioner for Taking Affidavits in that province. He currently writes for Paralegal Scope Magazine and has authored numerous articles.
Mr. Lockwood was born and raised in Toronto. The majority of his family lives within the greater Toronto area, while the rest is scattered in Ottawa and the United States. Mr. Lockwood attended the University of Western Ontario, where he earned an Honours Bachelor of Arts in History. He then attended Seneca College, where he received his Paralegal Diploma as well as a certificate in Alternative Dispute Resolution (ADR).
Prior to establishing Lockwood Paralegal Firm in November 2012, Mr. Lockwood had already accumulated several years of experience in Small Claims Court. For a number of years, he worked directly for a finance company, dealing with their collections, bad debts, and legal work. Mr. Lockwood parlayed the knowledge he learned from that job into a successful paralegal career.
Mr. Lockwood's Successful Career
Why did Mr. Lockwood decide to become a paralegal? He explained:
"I became a paralegal because, quite simply, I wanted to help the public. While it turns out the majority of my work comes from bigger corporations, I do enjoy helping the little guy get what he deserves. Individuals who are wronged deserve justice in their matters, no matter how big or small the financial interest is. I became a paralegal to help bring affordable access to justice."
What areas does he specialize in? "The bulk of our work is Small Claims Court representation, where the jurisdiction (as of today) is $25,000.00. We represent both Plaintiffs and Defendants in all Small Claims Court matters, but try to focus our work on financial claims. Additionally, we practice in the Landlord Tenant Board, where we represent both landlords and tenants in residential disputes."
What advice would Mr. Lockwood give to someone who's brand-new to his position? "Work hard, as the law is always evolving. Do your research early and often. Get a mentor who can help guide you on the items that matter most in the legal profession. Give all your attention to your clients."
What does he think are the keys to becoming a successful paralegal? "Be personable and gain the trust of your clients. To me, success is not about the cases you win or the amount of money you make. To me, success is about getting your clients access to what they deserve and having their voices heard. No doubt, I want all my clients to win their cases, but there are plenty of
ways that one can define success
."
What does Mr. Lockwood think makes the difference between a good paralegal and a great paralegal? "Taking care of your client needs is the difference here. A good paralegal can run the course, get work done and have success. A great paralegal will go above and beyond the demands of the matter. It can even be little things like always being on-call, doing extra research into a legal issue, or showing up on time. It is always the small things that
separate the good from the great
."
What's one of the things that he finds most challenging about his job? "Long hours and running your own business are the most challenging aspects of owning your own firm. While my focus is always on my clients, there is a lot of behind the scenes work that is done to ensure that Law Society requirements are met, along with government procedures. You have to wear two hats, a paralegal and a business owner. Balancing the two can become difficult."
What is the difference between Mr. Lockwood and other paralegals doing the same thing that he does? "Dedication to the client and getting results. While I cannot speak about the success of others, I know my own success rate is high, while client satisfaction is my number one priority. Our vast range of cases allows me to always evolve my knowledge base."
What is the best part of his job? "Hands down, the best aspect is being in court. While the majority of the public would find this intimidating, I find it exhilarating. There is nothing like being wrapped up in an intense, complicated trial all day. The rush of arguing a case on its merits is what keeps me loving this profession."
What is Mr. Lockwood known for professionally? "Many of my colleagues and friends call me the Pitbull as I have a knack for never giving up. One of my favorite sayings is: 'It is just a matter of time…,' and it is true! I keep working hard until I get the results I want. Sometimes that is easier said than done."
What does he think about the paralegal field in the Ontario area today? Mr. Lockwood replied:
"The paralegal profession is an extremely tight-knit group who is always willing to help one another out. I receive numerous calls a day from other paralegals asking me questions on specific procedure or law. The field is growing, and that is a great thing.

The public needs to be educated on the great advantage hiring a paralegal has. We can appear in court for you, and are trained to deal with your specific matters. There is a great ability for affordable access to justice."
If Mr. Lockwood were not in this profession, what would he most probably be doing? "I would love to become involved in professional sports. Whether it was being a scout, or working in management, I feel that would be a perfect job for me."
Where does he see himself in five years' time? "In five years I hope that my firm grows and adds numerous paralegals that
specialize in a particular type of law
. The goal is to keep expanding and have more and more paralegals joining our firm. I can see our firm evolving into adding WSIB claims and other insurance/financial services."
What motivates Mr. Lockwood to be a paralegal every day? "Helping the public is the number one reason I
decided to become a paralegal
. Access to justice is so important to me; it motivates me to get up in the morning."
Mentoring Paralegals and Students, People Who Inspire Mr. Lockwood and His Goals
Does Mr. Lockwood consider himself a mentor? He stated:
"I do consider myself a mentor. As mentioned earlier, I get multiple questions a day from other paralegals about the law, procedures, and research. I try to help whenever I can. Paralegals feel comfortable approaching me and getting my advice. As well, I have had a number of students who have done their field placement at our firm. This is a rewarding experience for me, and the students seem to always love working at Lockwood Paralegal Firm. It is my way of giving back to the paralegal community."
Who inspires him? Mr. Lockwood asserted:
"My parents, from a young age, inspired me to work hard and stay focused on my goals. Rebecca, my longtime girlfriend, aspires to dedicate her life to help at-risk youth, which is inspiring in and of itself. Her love and constant encouragement helped me become who I am today. Other members of my family, including my sister Alyson, brother-in law Scott and niece Sydney, have sent the same message over and over again. It is being surrounded by supportive family members that really drives me to help others and be successful."
Mr. Lockwood has accomplished a lot in his career. What's next for him? "Expand and be able to help everyone with their legal problems. I hope to add more and more paralegals, expanding our resources and bringing the best paralegal service to Ontario."
What to Expect When Working with Mr. Lockwood
Dale Ferdinand, owner of The Skip Tracey Agency, noted, "Brett is a hands on paralegal. He has done work for me many times over the years. He has not lost a case. Brett is punctual and on time. He has knowledge that most do not have in small claims court. Brett is also detail oriented. Brett never hesitates when I ask legal questions that are a concern to me. Great job Brett."
If you're trying to
find paralegal jobs in Canada
,
click here
.
Lockwood​ Paralegal Firm







Featured Testimonials
I liked the daily updates and job alerts on LawCrossing. It's a fabulous website.
Susan
Facts
LawCrossing Fact #110: We update our site every day, all day; it's 90% of what we do!