Support PDF,DOC,DOCX,TXT,XLS,WPD,HTM,HTML fils up to 5MB
The recent Law Department Compensation Survey released the
Association of Corporate Counsel
clearly proves that the recession might be over for many businesses, but the lessons learned from the recession are here to stay. Resources and cost optimization have become a greater priority than ever before. So, compensation strategies are being designed keeping cost optimization, resource optimization, and cost-benefit ratios sharply in mind. Top lawyers at 190 companies that have average revenues of $31.7 billion were surveyed in the 2012 Large Law Department Compensation Survey.
That leaves all employees with compensation packages that are more performance-oriented than oriented towards rewarding length of service, past contributions, or concepts like employee loyalty. For general counsel or in-house counsel, there is no exception – overall pay is declining, though inflation is raising costs, and even though there is a minor raise in basic pay, incentives and bonus components are getting tighter.  
Click Here to Read BCG Attorney Search's Guide to Corporate and Finance Job Search Categories for More Information.
More than ever before, what you take home is tied to both individual as well as company performance, and if you want to change your lot, your only way is to work into a position of business-decision making and contribute wholly. That way, you at least have some control over your stake.
Marking that, over the past year, the total compensation for general counsel has dropped by 2.2 percent, Veta Richardson, the CEO and president of ACC remarked, "The lion's share of compensation, year by year, is at risk, meaning that it's tied to the performance of the company and performance by the individual executive."
However, even performance-based pay is getting lower, and as the ACC report noted, while the average target incentive for 2011 was at 76.5%, in 2012, by mid-term, the average target incentive has already dropped to 73.9%. On the other hand, in private law firms, associate bonuses and year-end bonuses this year have gone up like anything compared to the preceding years. Cravath senior associate bonuses jumped by almost 60% against year-end-bonuses paid in 2011, and other big law firms are doing likewise.
For general counsel, right now, the only option is to work more constructively and reach a position, where the employer is forced to see the general counsel as a valued resource needed for fulfilling business objectives. Someone, whose service would be difficult to substitute by external service providers.
That said, the CEO of ACC confirmed to the media, "that a significant opportunity exists to be paid based upon performance and delivering results in furtherance of the corporate objective and what it says to me is that these general counsel, as a whole, were highly regarded by their corporations to achieve bonus levels of three quarters of base salary."
That might be true on many levels, but then again, it is pure compensation strategy brought on by the recession in that employers are no more ready to recognize what you did for an organization in the past. The base salaries for general counsel rose by 1.9 percent from $557,112 in 2011 to $567,924 in 2012. On average, annual cash bonuses dropped by 7.9 percent from $590,040 in 2011 to $543,109 in 2012. The drop in cash bonuses makes the rise in base pay, entirely insignificant.
Browse here to see latest general counsel jobs
.
See the following articles for more information:
SEARCH CORPORATE JOBS ON BCG ATTORNEY SEARCH
Featured Testimonials
LawCrossing provides excellent input to its members. I like its email alert option the most.
Shauna
Facts
LawCrossing Fact #235: You can network with peers across the state and the nation.
Description
Litigation Associate Attorney - Business Litigation The candidate must have outstanding credentials...
Description
E-Discovery Staff Attorney Duties: Serve as a liaison between the Discovery and Merits teams and th...
Description
Associate Attorney The candidate must have strong academic credentials and excellent verbal and wri...
Description
Legal Researcher Duties: Provide both quick reference and in-depth research services using a variet...
NOW TRENDING ON BCG ATTORNEY SEARCH
MOST POPULAR ARTICLES
Testimonial of the Week

LawCrossing is great at picking up all of the legal listings everywhere across the internet. I could have gone to three different sites to search, but you had them all on your site. That was extremely helpful. LawCrossing is a one stop shop!

Eileen Baca-Penner New Mexico
Top Actively Interviewing Jobs
Employer: New York State Office of the Attorney General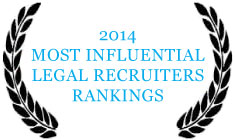 Job Search Tip
Search firms and employment agencies aren't charitable organizations. They're only interested in you if they can place you. They won't shop you around until they have a buyer.