Support PDF,DOC,DOCX,TXT,XLS,WPD,HTM,HTML fils up to 5MB
University of Illinois College of Law, Urbana-Champaign, IL
by Harrison Barnes, Managing Director - BCG Attorney Search
(
180
votes, average:
4
out of 5)
What do you think about this article? Rate it using the stars above and let us know what you think in the comments below.
Overview
The University of Illinois College of Law is a place not only to learn the law but also to gain a full understanding of it. The mission of the law school is to train well-rounded, critical, and socially conscious individuals to become outstanding lawyers.
Established in 1897, the
University of Illinois College of Law
was a charter member of the Association of American Law Schools and was the home of the founding chapter of the law honor society now known as the Order of the Coif. The school has specialized expertise in the areas of business and commercial law, employment law, environmental law, intellectual property law, international and comparative law, public interest law, and taxation law.
In addition to legal studies, University of Illinois law students enjoy a variety of learning opportunities that apply principles to practice. Analytical thinking, problem solving, research, pretrial and trial skills, negotiation, and interviewing are critical skills needed for real-world success. Encountering a breadth of practice experiences during law school also helps develop the increasingly important ability to practice law in and with diverse cultures at home and around the globe.
The University of Illinois College of Law offers scholarly areas of research, teaching, and coursework, which are called "specialty programs." These are not majors or concentrations in the traditional sense but areas of academic interest and strength within the law school.
Complementing a full array of courses are writing and editing responsibilities for scholarly journals, participation in clinical programs and competitions ranging from moot courts to trial teams to negotiation, opportunities for involvement in organizations, and invitations to study abroad. A robust schedule of lectures and conferences provides regular opportunities for lively student involvement in question-and-answer sessions with renowned legal scholars and prominent members of the judiciary. The law school's environment is both collaborative and challenging while traditional and progressive. The faculty is also very accessible and accomplished. They are well-connected, well-published legal experts who care about students and teaching.
The all-inclusive learning environment at the University of Illinois College of Law features dining facilities, a bookstore, a student lounge, wireless computing areas, and a computer lab. The Albert E. Jenner Jr. Memorial Law Library has access to thousands of electronic legal information sources and offers students, faculty, and members of the community excellent legal academic resources.
Student-Faculty Ratio : 12.6:1
Admission Criteria
| | | |
| --- | --- | --- |
|   | LSAT | GPA |
| 25th-75th Percentile | 156-168 | 3.38-3.85 |
| Median* | 163 | 3.70 |
The above LSAT and GPA data pertain to the fall 2011 entering class.
Medians have been calculated by averaging the 25th- and 75th-percentile values released by the law schools and have been rounded up to the nearest whole number for LSAT scores and to the nearest one-hundredth for GPAs.
Admission Statistics
| | |
| --- | --- |
| Approximate number of applications | 4,219 |
| Number accepted | 853 |
| Percentage accepted | 20.2% |
The above admission details are based on fall 2011 data.
Class Ranking and Grades
The University of Illinois College of Law only verifies a student's grades if the student has provided written permission to the school to release that information.
The following grading scale is used by the law school:
| | |
| --- | --- |
| A+,A | 4.00 |
| A- | 3.67 |
| B+ | 3.33 |
| B | 3.00 |
| B- | 2.67 |
| C+ | 2.33 |
| C | 2.00 |
| C- | 1.67 |
| D | 1.00 |
| F | 0.00 |
Grade normalization (Curve)
Minimum Grade Required to Attain (Based on May 2010 graduation class)
| | |
| --- | --- |
| minimum GPA required to fall within the top 10% of the class | NA |
| Minimum GPA required to fall within the top 33% of the class | NA |
| Minimum GPA required for graduation | 2.00 |
Honors
| | |
| --- | --- |
| Honor | Criteria |
| Order of the Coif | Top 10% |
| summa cum laude | GPA of at least 3.75 |
| magna cum laude | GPA of at least 3.50 |
| cum laude | GPA of at least 3.25 |
| Harno Scholars | Top 10% in each semester |
| Dean's List | Top 11%-30% in each semester |
Awards
| | |
| --- | --- |
| Name of Award | Description |
| Bell, Boyd & Lloyd Best Advocate Award | Awarded to first-year students for oral and written advocacy skills |
| CALI Excellence for the Future Award | Awarded for the highest grade in each course |
| Cook County Circuit Court Honors Externship Program | Awarded to applicants who earned Honors or High Honors distinctions in the first-semester Legal Research and Writing class |
| Harker Prize | Awarded to the student ranked number one after the first year |
| Neal, Gerber & Eisenberg Law Review Writing Award | Awarded for the best law review note |
| Sonnenschein, Nath & Rosenthal Award of Excellence in Legal Research and Writing | Awarded for legal research and writing skills |
| Rickert Awards | Awarded to outstanding third-year law students who demonstrate excellence within a variety of academic, advocacy, and community-building activities |
| Larry Travis Bushong Writing Award | Awarded for the best student paper on gay and lesbian issues |
| Honorary Round Best Oralist | Awarded to the best oralist in the Moot Court Honorary Round |
| Dennis France Scholarship | Awarded to an outstanding third-year student in family law |
| J. Nelson Young Tax Award | Awarded for academic excellence in taxation |
| Brinks Hofer Award | Awarded for academic excellence in intellectual property |
| Ellen Daar Kerschner Memorial Scholarship | Awarded to an outstanding female student |
| Class of 1996 Public Service Award    | Awarded for public service commitment |
| Jenner & Block Minority Scholar | Awarded to an outstanding 1st Year Minority Student |
| Cook County Circuit Court Honors | Awarded to 1st year students with honors in legal writing |
| Joseph M. Barich Award | Awarded for the excellence in Patent Law |
| Ward F. McDonald | Awarded for the  excellence in Real Estate Law |
| H.H.Harris Foundation/Charles Hough | Awarded for the excellence in Law |
Journals
The University of Illinois Law Review is published five times per year by students of the University of Illinois College of Law. The student-edited review provides practitioners, judges, professors, and law students with analyses of important topics in the law. It is generally regarded as one of the preeminent law reviews in the country. Students may be invited to become a member based on a writing competition held before the beginning of the fall semester or by writing a note that is selected for publication in the law review.
The Elder Law Journal is published twice annually by students of the University of Illinois College of Law. It is dedicated to addressing elder law issues and publishes manuscripts that not only address policy decisions but also serve as guides to attorneys practicing in the field. The journal helps attorneys who advise clients on estate planning, living wills, arrangements for long-term nursing care, qualifying for Medicaid, and other areas of law pertinent to the elderly, as well as professionals in fields such as social work, gerontology, ethics, and medicine.
The University of Illinois Journal of Law, Technology & Policy is a peer-reviewed, biannual publication of the University of Illinois College of Law. It features articles that address the societal impact of technology, legal and regulatory regimes that govern technology, intellectual property issues posed by technology, the use of technology to vindicate societal goals, and ethics and technology. It is a unique forum for the discussion of issues at the intersection of law, technology, and policy.
The Comparative Labor Law & Policy Journal was founded in 1976. It provides a venue for the very best scholarship regarding the comparative analysis of labor law, employment policy, and social security issues. In 1997, the journal moved to the University of Illinois, where it was given its current name and its editorial advisory board broadened to better reflect its mission. With an extensive worldwide circulation, the journal has become a major international forum for research—theoretical and applied—in an area of growing importance to the developed and in the developing world. It is a publication of the University of Illinois College of Law and the United States branch of the International Society for Labor
Law and Social Security.
The Illinois Business Law Journal is a production of the University of Illinois College of Law's Business Law Society. It is inspired by an innovative trend in legal publication in which weblog technology is being utilized to allow faculty, students, and professionals to interact in a novel way, providing a unique complement to traditional law reviews. The purpose of the journal is to provide the casual reader with information on recent developments affecting business law.
The Illinois Law Update is a column written by law students. These students are chosen from among the top legal writing students in the college. It focuses on recent developments in Illinois law. It is published monthly in the Illinois Bar Journal.
Moot Court
The University of Illinois College of Law offers both internal and external moot court opportunities to its students. All second- and third-year students are eligible to participate in internal and external moot court competitions. Students earn academic credit for both internal and external competitions, and upper level writing requirements are also satisfied.
Students can participate in following competitions:
Duberstein Bankruptcy Moot Court Competition
Environmental Law Moot Court Competition
Frederick Douglass Moot Court Competition
Frederick Green Moot Court Competition
Hispanic National Bar Association Moot Court Competition
Intellectual Property Moot Court Competition
Philip C. Jessup Moot Court Competition
Clinical Programs
The University of Illinois College of Law offers clinical programs where students solve real problems for actual clients. These programs provide hands-on experience and draw directly from the knowledge and skills gained in the classroom. There are in-house clinics and outplacement clinics. All of the clinics provide free legal services to individuals and organizations that would not otherwise have access to legal representation.
The law school's in-house clinics are as follows:
Civil Litigation Clinic
Community Preservation Clinic
Conflict Resolution Clinic
Family Advocacy Clinic
Federal Civil Rights Clinic
International Human Rights Clinic
The law school's outplacements clinics include the following:
Appellate Defender
Appellate Prosecutor
Domestic Violence Clinic
Innocence Project
Legislative Projects
Patent Law Clinic
Placement Facts
Starting Salaries (2010 Graduates employed Full-Time)
| | |
| --- | --- |
| Private sector (25th-75th percentile) | $65,000-$160,000 |
| Median in the private sector | $130,000 |
| Median in public service | $42,000 |
Employment Details
| | |
| --- | --- |
| Graduates known to be employed at graduation | 72.8% |
| Graduates known to be employed nine months after graduation | 87.2% |
Areas of Legal Practice
| | |
| --- | --- |
| Graduates employed In | Percentage |
| Law Firms | 54.7% |
| Business and Industry | 12.4% |
| Government | 17.1% |
| Judicial Clerkships | 6.5% |
| Public Interest Organizations | 4.1% |
| Academia | 5.3% |
| Unknown | 0% |
Externships/Internships
Externships
In the University of Illinois College of Law's externship programs, under the direct supervision of attorneys, students complete assignments such as interviewing clients and witnesses; researching legal questions; preparing pleadings, discovery motions, and briefs; and, in some instances, trying cases.
Internships
Summer Internship
The school assists students interested in working with public interest organizations find summer internships. Internships may be paid or unpaid, depending on the organizations. In some cases, the law school may help students in unpaid internships acquire outside funding.
Student organizations
American Bar Association – Student Division
American Civil Liberties Union (ACLU) – College of Law Chapter
American Constitution Society
Asian American Law Students Association (AALSA)
Black Law Students Association (BLSA)
Chicago Bar Association (CBA) – Student Division
Christian Law Students Association
Corporate and Business Law Association (CBLA)
Criminal Law Society
Environmental Law Society
External Competition Team
Family Law Society
Federalist Society
Health Law Society
Illinois State Bar Association (ISBA) – Student Division
Immigration Law Society
Intellectual Property Legal Society
International Law Society
Internet and Technology Law Association (ITLA)
J. Reuben Clark Law Society
Jewish Law Students Association
Labor and Employment Law Society
Latino/Latina Law Students Association
Law Student Labor Action Coalition
Lone Star Law Student Association
Middle Eastern Law Students Association (MELSA)
Muslim Law Students Association (MLSA)
Myra Bradwell Association for Women Law Students (WLS)
National Lawyers Guild
OUTLAW Sexual Orientation and Legal Issues Society
Phi Alpha Delta Law Fraternity
Prisoners' Rights Research Project
Public Interest Law Foundation (PILF)
Racquetball Association
Real Estate Law Society
Sports and Entertainment Law Society
Street Law
Student Bar Association (SBA)
Student Legal Relief
References
http://www.law.illinois.edu/
http://premium.usnews.com/
http://www.nalplawschoolsonline.org/
http://illinoislawreview.org/
http://elderlaw.law.uiuc.edu/
http://www.jltp.uiuc.edu/
About LawCrossing
LawCrossing has received tens of thousands of attorneys
jobs and has been the leading legal job board in the United States for almost two decades. LawCrossing helps attorneys dramatically improve their careers by locating every legal job opening in the market. Unlike other job sites, LawCrossing consolidates every job in the legal market and posts jobs regardless of whether or not an employer is paying. LawCrossing takes your legal career seriously and understands the legal profession. For more information, please visit www.LawCrossing.com.
University of Illinois Board of Trustees







Featured Testimonials
The search features on LawCrossing are brilliant. It is the most complete site I have come across.
Dustin
Facts
LawCrossing Fact #3: Every single week, LawCrossing offers new, engaging, informative, and industry-specific articles.
Do you want a
better legal career?
Hi, I'm Harrison Barnes. I'm serious about improving Lawyers' legal careers.  My only question is, will it be yours?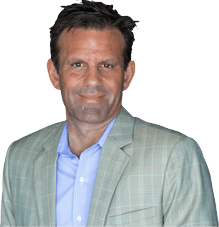 About Harrison Barnes
Harrison is the founder of BCG Attorney Search and several companies in the legal employment space that collectively gets thousands of attorneys jobs each year. Harrison is widely considered the most successful recruiter in the United States and personally places multiple attorneys most weeks. His articles on legal search and placement are read by attorneys, law students and others millions of times per year.
Success Stories
I came back to LawCrossing to search through the listings in my new job search because I had been able to get my last 2 jobs through using the site. I love the search capacity and filters. This is a very valuable service.
Jennifer Guidea Bloomfield, NJ
Why You'll Love LawCrossing
Stay Ahead. Get your weekly career digest giving you:
the latest legal jobs
legal employment news and trends
career advice and more