Support PDF,DOC,DOCX,TXT,XLS,WPD,HTM,HTML fils up to 5MB
(
7
votes, average:
4.7
out of 5)
What do you think about this article? Rate it using the stars above and let us know what you think in the comments below.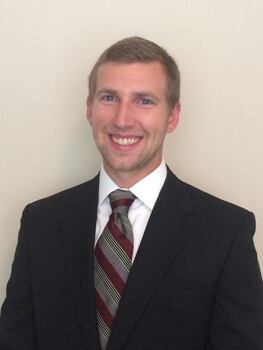 Personal Life
James Robert Lewis IV is a May 2014 graduate of John Marshall Law School in Atlanta, Georgia. He is interested in several different areas of the law, including business-related and transactional work, and also has interest in family law in Georgia. James plans on taking the Georgia Bar Exam in July 2014.  
Click Here to Find Law Student Jobs on LawCrossing
James was born and raised in Atlanta, Georgia. He grew up with his mother, father, and older sister. "I want to thank my family for supporting me through law school and they kept me working hard."
James graduated with a B.A. in Political Science with a concentration on public law and conflict resolution from Auburn University in 2010. He participated in Auburn's Pre-Law Scholars Program from 2009 to 2010 and was a member of Lambda Chi Alpha fraternity.
At
John Marshall Law School
, James served as a member of the Corporate and Business Law Society. He was the recipient of the Dean John E. Ryan Scholarship. James has recently attended various Atlanta-area Bar Associations' functions.
From May 2012 to August 2012, James served as a summer intern for the Law Office of William Smith in Atlanta, Georgia. He researched various Georgia criminal, landlord-tenant, and employment statutes. James also assisted in pre-trial preparation for multiple breach of contract cases.
During this time, James also served as a summer intern for the Law Offices of Robert L. Schenk, II, in Atlanta, Georgia. He performed research assignments and drafted memoranda on assorted business related topics including tortious interference with contractual relations, business relations, and potential business relations, commercial disparagement, unfair trade practices, law regarding purchasing of businesses, and contract enforcement.
From May 2013 to September 2013, James served as a summer intern for Jaffe and Haug in Atlanta, Georgia. He drafted numerous domestic relations filings including complaints for divorce, interrogatories, requests for production of documents, motions for contempt, response to motion for reconsideration, motions for fees, responses to motion for fees, motion to compel, motion for judgment on the pleadings, orders, and settlement agreements. James drafted numerous personal injury filings including demand letters, complaints for personal injury, motions for service by publication, and responses to interrogatories and requests for production of documents. He also assisted in gaining favorable plea bargains in multiple criminal cases.
When asked about his summer internships during both summers following his 1L and 2L years, James noted:
"In the summer after my first year, my tasks were generally researching and writing memos on various business related topics including mergers and acquisitions and tortious interference. I also assisted in pre-trial preparation for multiple breach of contract cases. Following my second year, I worked mainly on family law and personal injury cases. I gained a great deal of experience in drafting numerous filings under both areas of law. I had the opportunity to accompany attorneys to court multiple times per week and really understand how to be a great trial attorney."
When the Auburn University alumnus isn't studying, he enjoys golf, working out, wake boarding, and Auburn football.
James' Academic Law Career and Future Aspirations
Why did James go into the law? "It was always a profession that really stood out to me and was something I wanted to do. My great uncle was a lawyer and then a judge in Tennessee and I loved listening to his stories. I like helping people and this was a profession where I could do that."
What are the areas of the law he hopes to practice? "I enjoy business related and transactional work. However, I really began to like family law this past summer."
James shared his aims and aspirations. "I recently graduated, I will pass the Bar, and I want to be a very successful attorney."
What are his key accomplishments? "I have high expectations for myself and I do think that being a college graduate and a law school graduate are great accomplishments but I think I will measure my accomplishments with what I do after school. On a non-academic note, I am proud of my two hole-in-ones!"
James then discussed the key skills and strengths that he will use to further his career goals. "I am a very hard worker and I am a dedicated person. I set high goals for myself and work as hard as I can to accomplish them."
As for his weakness, he admitted, "I am a very detail oriented person and I think at times I can get hung up on small details and spend too much time focused there."
Law school can be stressful at times, so James shared how he relieves stress. "Working out is my
best way to relieve stress
. Also, having some alone time on the driving range helps me to clear my head."  
Click Here to Find Summer Associate Jobs on LawCrossing
How does he handle new assignments? "I like to prepare an outline for what needs to be done and use this as a checklist to make sure that every element of the assignment is completed."
Where does James derive his confidence? "I derive my confidence from myself, my family, and my girlfriend. I am a very confident person, but I would not be where I am without my parents' and girlfriend's support and encouragement to be the best that I can be in everything I am doing."
Three Wishes to Live By, Preparing for the Georgia Bar, Community Service, Most Influential Traveling Experience, Coping with Fear and Major Obstacles
If James had three wishes, what would he wish for? "1) Be a successful attorney, (2) Be a good father and husband, when that time comes, and (3) Spend a little more time on the golf course."
What is his top priority outside of work? "At the current moment, preparing for the Georgia Bar Exam in July."
Does James have volunteer experience? "I participated in a few Habitat For Humanity projects over the years around Atlanta."
Does he have a most influential traveling experience? "I've been all around the US, but my favorite trip was to Nevis. It is a small island in the West Indies and it is an amazing place."
In regard to handling fear, James said, "I generally equate fear with stress and I try to eliminate stress by working harder and being better prepared."
Has he faced any obstacles in his life? "I've learned that any obstacles you're facing can be overcome by determination and persistence."
Legal Role Models, Personal Philosophy, People You Want to Surround Yourself With, Favorite Quote and Final Thoughts
Does James have any legal role models? "My great uncle, H.L. Smith. He is the only person in my family who practiced law. He represented Ford and John Deere. He was also a judge in Tennessee for a number of years."
What is his personal philosophy? "Work hard in whatever you want to accomplish."
The future attorney discussed what he believes holds more truth in light of his personal philosophy. Was it fate or choice? "Choice. I think that even if you are in a less than ideal situation you can achieve your goals if you work toward them."
What kind of situations and people is James attracted to and what kind does he avoid? "I try to surround myself with motivated and driven people. My girlfriend is an attorney and she helps to keep me working hard in the classroom. She is also my workout partner and helps to keep me motivated in the weight room." As for situations and people to avoid, he asserted, "I avoid negative people."
James' favorite quote is by Thomas Jefferson: "I'm a great believer in luck, and I find the harder I work the more I have of it." He said the quote resonates with him because he believes the harder an individual works the more things will go their way. James added, "It's not because of luck, but rather hard work that an individual is able to become successful."
When asked if he had anything else to share personally or professionally, he stated, "Playing sports growing up really helped to develop my work ethic. I learned that you can accomplish your goals if you dedicate yourself to becoming better and work toward them."  
Click Here to View the 2015 LawCrossing Salary Survey of Lawyer Salaries in the Best Law Firms
If you're trying to find a law student summer job,
click here
.
Featured Testimonials
LawCrossing is a pleasant website to visit as it is extremely well managed and has an enormous database.
John
Facts
LawCrossing Fact #157: Since we charge our users a minimal fee, they have access to many jobs available around the country!
Success Stories

LawCrossing is fantastic! When I am looking for a job, it is the first place I come to. The service is very good and I enjoyed the emails. LawCrossing has more jobs and it is more tailored. Other sites gave a lot of irrelevant results. Your site may have a great algorithm, but it felt like an actual person choosing jobs they felt would be good based on my search. I will always recommend this site!