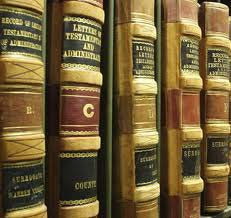 We asked attorneys, legal professionals, and law students in the United States why lawyers drink so much. Their candid responses will make you think about all of the daily pressures that an attorney faces. Some of the individuals below admitted that attorneys begin drinking while at law school. It doesn't matter when attorneys start to drink, it only matters that they don't end up becoming alcoholics due to how they deal with the anxieties and stresses that they endure each day.  
---
Because they have so much trouble passing the bar?
-Dean Cycon
Founder and CEO
Dean's Beans Organic Coffee Co.
www.deansbeans.com
---
You're going to get a ton of answers for this, and I don't have your answer. But as a lawyer in New Orleans, I can tell you that one reason we drink a lot is that it's habit. It starts in law school with bar review parties and no school on Fridays (which leads to Thursday night drinking), and tons of money from student loans that's much more fun to spend on beer rather than drinks.
I guess you could say it's a socially accepted part of the legal community/culture, it starts with law school, and then continues on from there.
Personally, I know that I drink because I like drinking. I don't drink any more or less simply because I'm a lawyer.
Andrew Legrand  
---
Want to continue reading ?
Become a subscriber to LawCrossing's Job Seeker articles.
Once you become a subscriber you will have unlimited access to all of LawCrossing Job Seeker's articles.
There is absolutely no cost!
Already a member? Login | Forgot your password