Support PDF,DOC,DOCX,TXT,XLS,WPD,HTM,HTML fils up to 5MB
Overseas Opportunities for American Attorneys
by Harrison Barnes, Managing Director - BCG Attorney Search
(
308
votes, average:
4.2
out of 5)
What do you think about this article? Rate it using the stars above and let us know what you think in the comments below.
How Can I Find a Job Oversees?
Have you been having trouble finding a job in the U.S.? Do you see yourself living and working outside the U.S.? Are you familiar with foreign cultures? Are you looking for an English speaking environment? Would you be willing to start out as an intern for the right position? Are you looking for an international legal position now?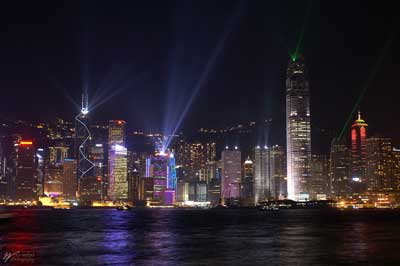 BCG Attorney Search is here to help. BCG Attorney Search is the nation's largest and most geographically diverse recruiting firm specializing exclusively in permanent attorney placements. They currently have more attorney openings, in more practice areas and locations, than any other legal recruiting firm. BCG Attorney Search works with firms and corporations globally to ensure that the right candidates reach the right firms regardless of location.
In recent times, the increasing amount of privatization and the ease of capital transfer globally have driven much of the demand for American lawyers overseas. Many foreign companies are obtaining capital in ways that require a great deal of familiarity with the American legal system. Despite global economic woes, international placements are still available. Although some countries have more placements than others, BCG Attorney Search knows the legal market in the US as well as the global legal market.
Accordingly, the areas of practice that have attracted foreign law firms' interest in American lawyers overseas are project finance, M&A, debt/equity, capital markets, and generalized securities and derivate work. For example, given the differences in law between the Australia and American system of jurisprudence, it is very difficult for non-transactional lawyers, i.e. litigators and regulatory attorneys, to have success with firms in Australia. Note that overseas law firms or American law firms with offices overseas are seeking American attorneys with strong academic records, degrees from top American law schools, and solid transactional experience with a major recognized American law firm.
International Internship Opportunities
Concerned that you do not have the experience for an immediate international placement? Would you prefer to try a country and an international workplace before committing? Need some time to brush up your language skills or learn a language?
Internships in China
BCG Attorney Search reaches out and works with a number of International Internship Placement Companies including CRCC Asia. Internships are a great way to determine whether a country and a job are the right long-term fit. As a legal intern with CRCC Asia, an intern may apply for positions with a firm or in a number of underlying areas. Whether a legal intern wishes to gain exposure in a green energy company in Shanghai or a traditional office in the historically rich Beijing, CRCC will work with students to find a placement for one to three months.
As an intern with CRCC, interns must pay a reasonable housing cost and cover the cost of airfare. However, these interns receive free Mandarin three times a week. In addition, companies like CRCC accept professionals as well as students. CRCC works with a number of different professionals to determine the best place for each candidate.
One thing that sets CRCC Asia apart from out companies is the "China Market Entry" plan to help American assimilate into the China corporate marketing mentality and branding. If the intern impresses the employer these internship positions may develop into two year paid positions with a company if not longer. In today's global market place, international experience is not just an advantage, but a crucial component to any corporate and legal leaders.
Internships in India
According to Life Lessonz, an India internship placement office, an international internship in India offers students and professionals an opportunity to immerse themselves in the culture. As an emerging superpower, an intern will gain valuable experience becoming accustomed to the fast pace and thriving India business scene.
With India's explosive growth rate, an Internship in India will often be offered a social impact component. With these growth and population based social issues come great opportunities for interns hoping to transition into working in India or returning back to the states. Whether an intern is interested in environmental policy, improving education, infant mortality, improving educational structures, Life Lessonz will work to place a candidate in one of many opportunities. Almost every firm or corporation incorporates social responsibility into the business mission, and this sort of social impact international work could be just what any student or professional needs to boost a resume from the bottom of the stack to the top.
Australia Qualifications
While Australia and America share the same foundation in common law and democracy, qualification requirements differ greatly between the two countries. Similar to a Bar examination in the various states in the United States, most countries have certain qualification requirements for those practicing law. How one gains qualification to practice law in a given country varies substantially from one country to another. Australia's qualification requirements are unique. There is no Bar examination in Australia. In Australia, a regulating authority approves undergraduate courses of study and graduates of those programs are entitled to undertake practical training and can then be admitted as lawyers. Hence, the first thing you must do is find out what the qualification requirements are to practice law in Australia and see if you meet those requirements.
In addition, most firms in Australia, Asia and Europe require certain years of Post Qualification Experience, or "PQE", for lateral lawyers, meaning that they expect you to have worked as a qualified lawyer in the subject country for a period of time before they would consider hiring you. Thus, even if you have the requisite experience, PQE might limit the chances of you obtaining a position in Australia. Certainly, in rare circumstances, a native Australian law firm would be interested in a US lawyer with no Australian qualifications. On the other hand, US law firms with offices overseas tend to be more willing to consider non-PQE candidates. However, whether a given foreign office of an American firm may have a need for American attorneys is a product of the type of work performed by the firm. Just because a firm is based in the United States does not mean that it has a need for American attorneys.
Risk
In the past years, we have spoken to several American attorneys practicing overseas, and each appears to feel that they are having a good experience. However, it is important to note that relocating overseas is a difficult decision and can be very risky. When a country is prospering, lawyers with experience in a needed practice area can be in high demand, but work in an economically volatile or depressed region can dry up very quickly and American lawyers may be the first to be forced to seek out new positions. Additionally, the average salary for Australian firms (including the Australian offices of U.S. firms) is generally less than the salaries in, for instance, New York City. Accordingly, any attorney relocating overseas should approach their search carefully.
Immigration
Issuance of a visa to work in Australia is solely a decision for the relevant Australian government authority. Immigration is one issue that places you at a disadvantage over an equally qualified and credentialed Australian lawyer. But immigration issues have been overcome numerous times by the candidates we have placed overseas. Of course, if a firm is interested in hiring you, they would sponsor you to obtain the necessary visa.
About LawCrossing
LawCrossing has received tens of thousands of attorneys
jobs and has been the leading legal job board in the United States for almost two decades. LawCrossing helps attorneys dramatically improve their careers by locating every legal job opening in the market. Unlike other job sites, LawCrossing consolidates every job in the legal market and posts jobs regardless of whether or not an employer is paying. LawCrossing takes your legal career seriously and understands the legal profession. For more information, please visit www.LawCrossing.com.
Featured Testimonials
There are numerous jobs available on LawCrossing which provides the user with a wider option to choose the best job from.
 Thoufiq
Facts
LawCrossing Fact #102: We're tech friendly. Our search engines make your search ultra convenient.